A man was caught pleasuring himself in a rickshaw on the outskirts of Punjab University in Lahore. He was recorded while he went on with the act in broad daylight, and outside an area occupied by girls of the university. In the r-rated video, he can be clearly seen as a sexually frustrated individual doing it on purpose.
It was also reported that the rickshaw driver would be found casually doing the same act almost every day outside the university gate. Plus, the students have often sighted him and taken notice of it. However, the security personnel does not seem to show a shred of concern on the matter. This is one of the forms of sexual harassment and it's shocking how nobody has taken a stand against it.
Here is the video where the rickshaw driver was caught in the caught
TRIGGER WARNING: The following video has content not suitable for some audience. Viewer discretion is strictly advised.
Everyday on front gates of Punjab university Lahore specially gate #15, girls are being harassed. Guards and every person who belongs to this university is silent on this serious issue. Everyday when girls leave university they have to face this. This is shameful and unacceptable. It's an humble request to each and everyone kindly take action against this so our sisters dont have to face this everyday.

Posted by Pendu Production on Friday, 6 April 2018
This is shocking and appaling on so many levels. These are the consequences of a far ignored cognitive issue and we are overwhelmed with distress. That is not all though; recently, another person in Lahore was caught indulging in the same act.
Another man on his motorbike was seen pleasuring himself in broad daylight standing in front of a girls' university van. He was pictured and brought in the light of social media by one of the girls. This incident came about in Barkat Market, Lahore.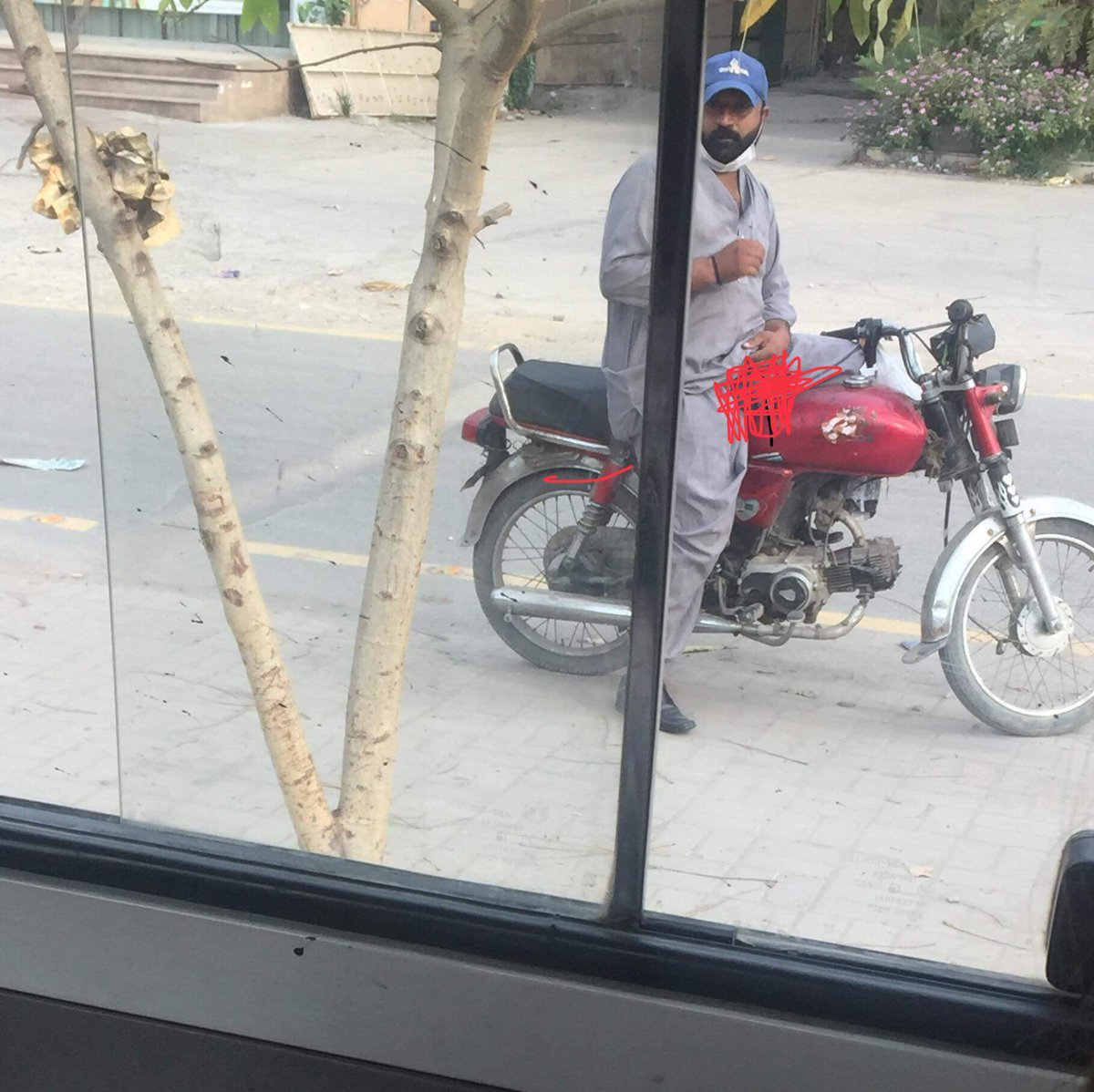 Here is the complete and first-hand account of the entire incident that happened in Lahore.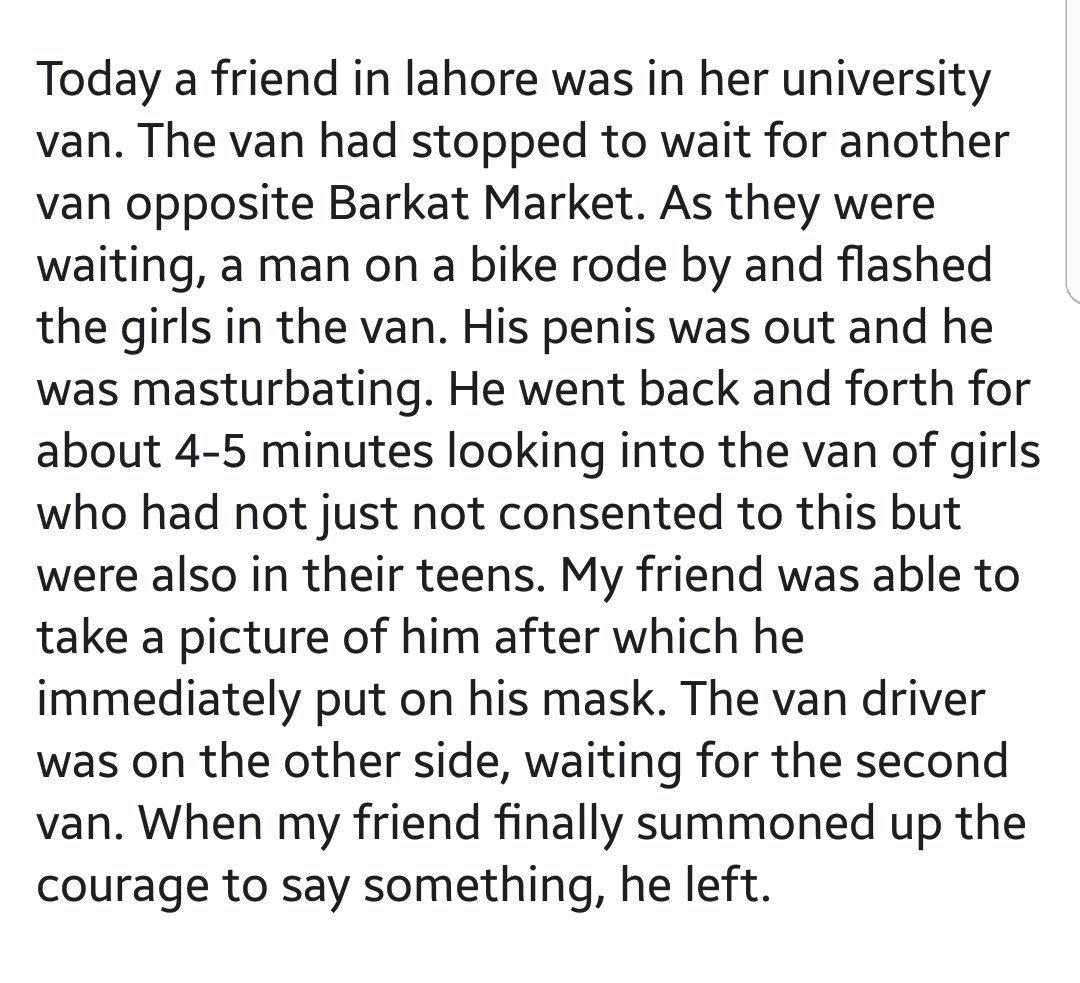 This has not happened for the first time and surely will not be the last, either. It puts us to shame and disgust how these men think it appropriate to indulge themselves in such acts out in public. Cut it off, seriously. Women who are violated by such sights have come out to speak against it.
Have you encountered such incidents in your experience?