You don't get to see this too often here in Pakistan but this legit happened just yesterday and that too in Peshawar!
Check out this video below!
A girl student slappped two boys n public aftr they inappropriately touched & harassed her in Dabgari #Peshawar.Contrary to #Pashtun culture,the men present at the site were laughing and helping the #harassers run away rather than supporting the victims. #WomenEmpowerment pic.twitter.com/NdrXi3YBqJ

— Tribal News Network (@TNNEnglish) November 29, 2018
Did you notice how the men standing there were just laughing and enjoying the show? Like WTF, people?
They deserved a kick and punch… you know where…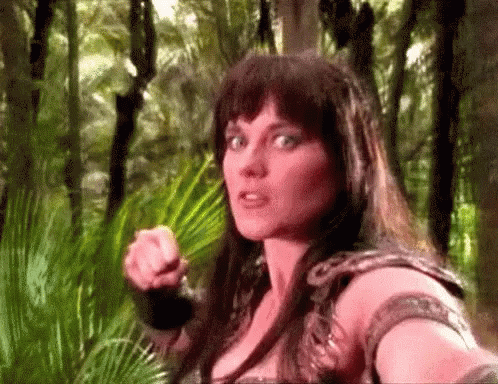 With an increase in women being abused and the stories that are reported have encouraged a lot of people to come forward and speak out for themselves. As it takes a lot of courage to share their experiences, we salute them! However, especially in Pakistan, there are still many out there who choose to remain shush about it.
But this video has proved otherwise. It was indeed a proud moment to see how the girl took the matter in her own hands rather than merely ignoring it or wait for the men standing there watching the show take action. But no. Also, for those 'men' who say that majority of times, it's the woman's dressing that provokes a man to harass her, well, you could barely see her eyes here!!
However, the details are yet to be revealed of what actually caused the girl to do this, that too in a marketplace.
And Pakistanis were all praises. Well, because obviously, what she did was extraordinary!
Men, think again!
شیر کی بچی ہے..
Any woman who has ever been to Peshawar sadar knows what happens there.
Her reaction is what all women need to do so the next time, these boys think twice before harassing anyone else. https://t.co/QvfrEPOCJr

— Sarah B Gillani (@SBGillani) November 30, 2018
Girls, take notes!
Slute to this girl. I want every Pashtun girl should follow her footsteps. Never and anywhere the girls should keep silent whenever they feel that they are being harassed because of their gender difference.

— Musa Khan (@Musakhaniiu) November 30, 2018
Like a bawsss!
Thumbs-up for both girls 👧 ✌✌

— Mateen (@Maatibaloch) November 29, 2018
Stop underestimating women, already!
Well done, girls! Keep it up. Your parents deserve applause for your upbringing. I wish every girl of our society could respond to such monsters like the girls in the video did. If they've felt a flush of shame after being severely beaten, they will daren't touch any girl again.

— Akhtar Ali Shah Nowshervi🇵🇰 (@alishahPesh) November 30, 2018
Kahan hai?
Where is the so called ghairat of pashtun guys who say they respect their women?

— TigerLily (@mia__utopian) November 30, 2018
Many are still wondering what exactly is it that triggered the woman to beat the guys up and that too at a marketplace. Well, let's just hope men learn a lesson from this video. They never know when they might trigger the ninja inside them. Be watchful and we're super proud of this Peshawari girl!