The Royal Wedding – It happened! It was beautiful, dreamy and absolutely magical. A massive crowd was seen outside the palace to witness the Royal Wedding whereas, a vast majority was hooked to their TV screens and social media to watch the beautiful wedding and so were we! *We were hooked to our laptops at work and made special arrangements* Hehe.
Anyway, the moment we hear the words prince and princess, fairy tales come to our mind, right? And, let's be honest, don't we all love fairy tales? Well, the Royal Wedding was no less than a fairy tale! Oh, so you don't believe in fairy tales? Well, have a look at this!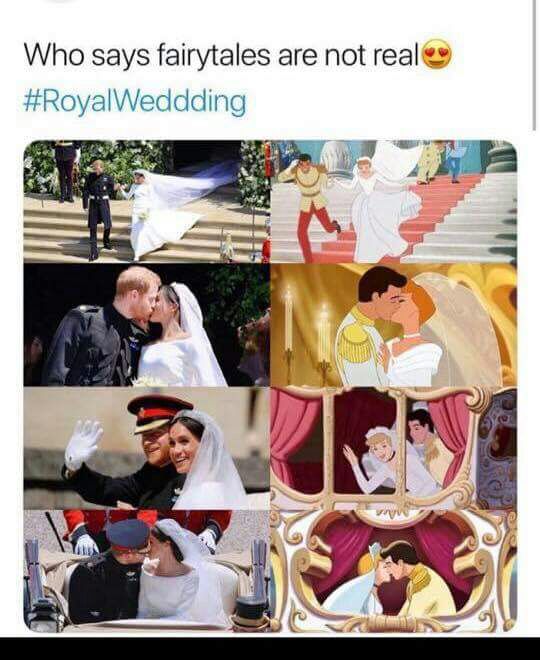 It was perfect! Literally perfect! We loved how the couple looked together, we loved the chemistry between the two, we loved how deeply in love they were and yes, we also loved Prince Harry's teary eyes. OMG! *Grabs a tissue box*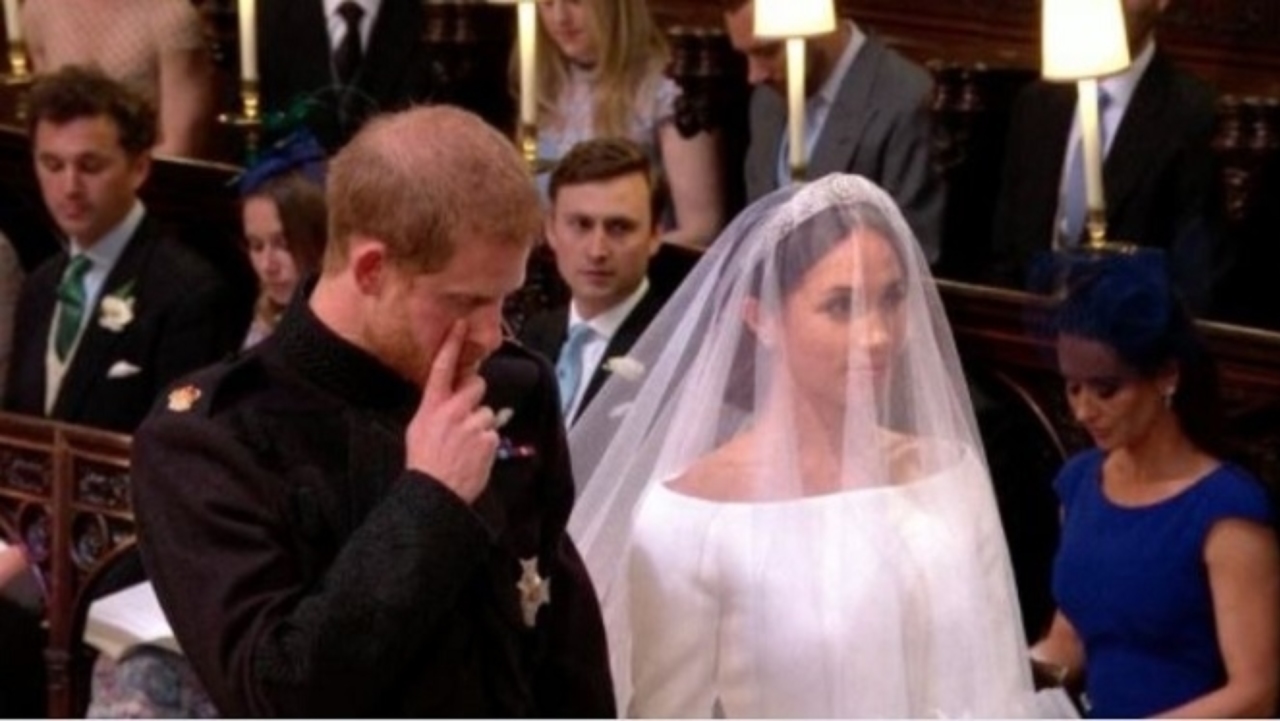 Meghan embodied the elegance and regality of a royal from head to toe on her special day. Well, you must be thinking otherwise just because she wasn't wearing anything fancy or sparkly and she was wearing little to no make-up on her wedding day – but hey, THAT'S the beauty it! She's a princess and we loved her SIMPLICITY and how decent she looked!
Want to know more about her wedding look? Keep reading!
Her HASEEEEENNN Tiara
The new Duchess of Sussex wore a tiara that was last seen on the head of Prince Harry's great-great-grandmother, Queen Mary. It featured diamonds set in platinum which were made in 1932 and featured a center detachable brooch made of ten diamonds dating back to 1893.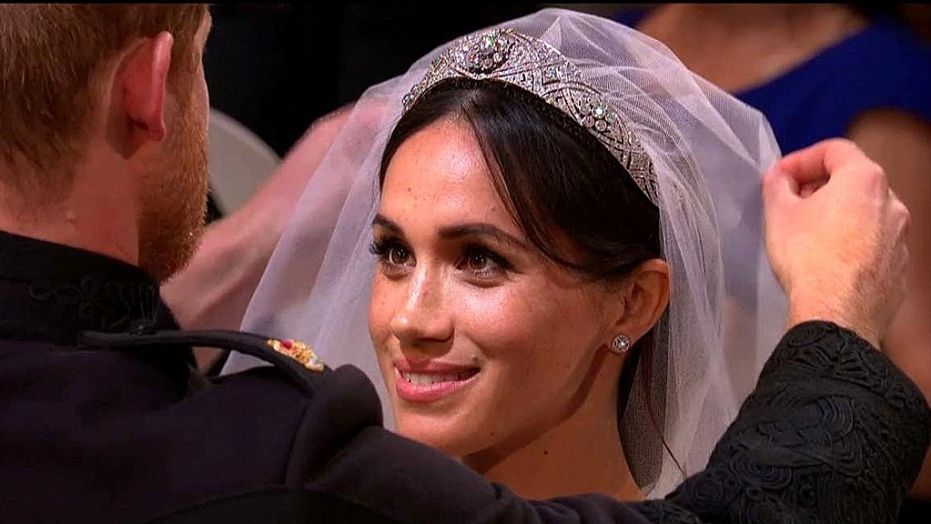 Here is a more detailed look. OH-EM-GEEE!!!!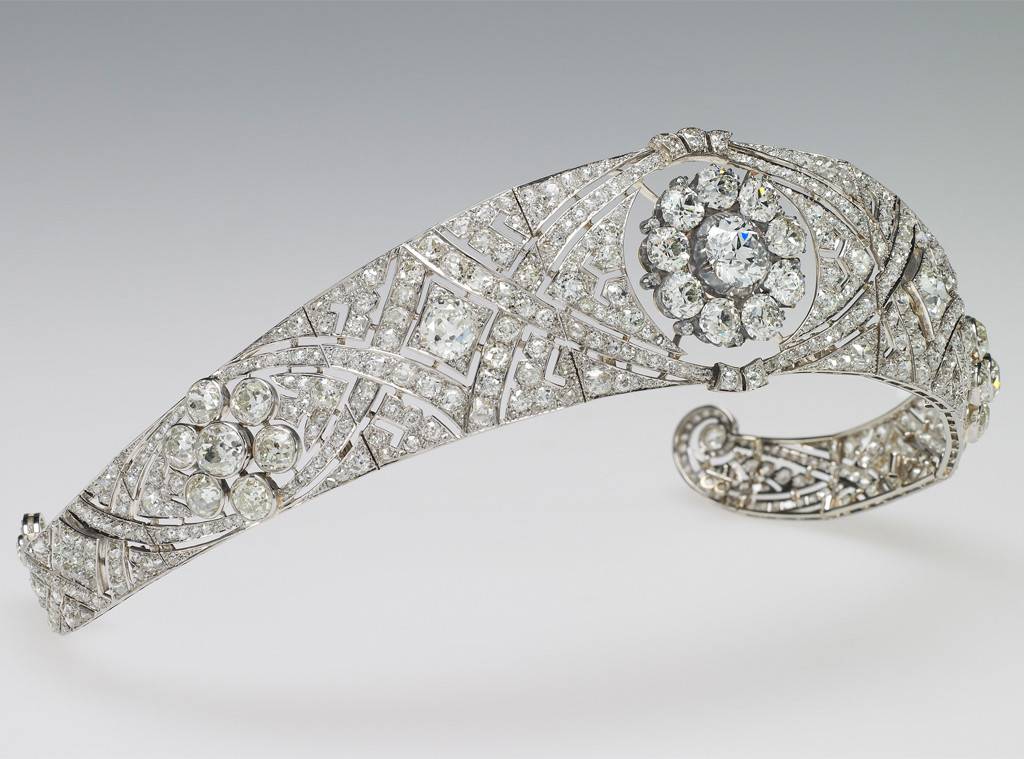 A rare picture of Queen Mary wearing the same tiara <3
Might be this tiara, popularly known as the filigree tiara, belonged to Queen Mary? Waiting to see better. pic.twitter.com/P8DlpwZBtL

— Order of Splendor (@orderofsplendor) May 19, 2018
Makeup
According to sources, it is said that Meghan wanted to keep her wedding look natural and refused to hire a makeup artist for her big day. In fact, she wanted to do her own makeup. But instead, chose to rely on her old friend Daniel Martin, the creative consultant for Honest Beauty, Dior Beauty brand ambassador to create the wedding look for her.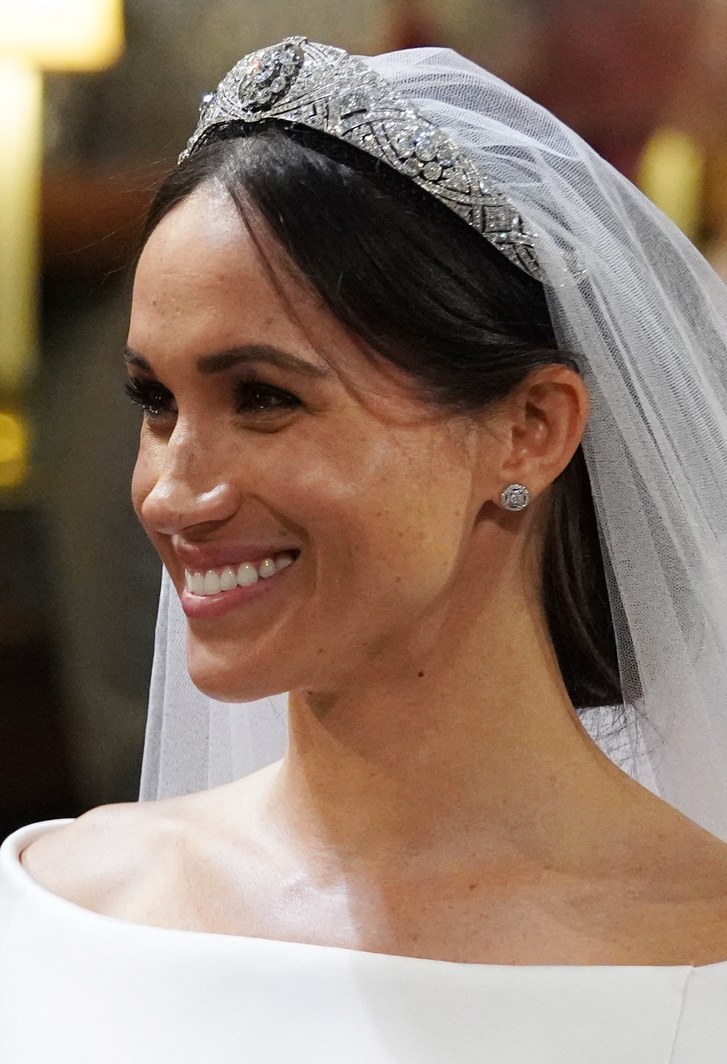 Awwwwn… Notice the tears in her eyes? *I'm all emotional rn*
She's a PRINCESSSS!! <3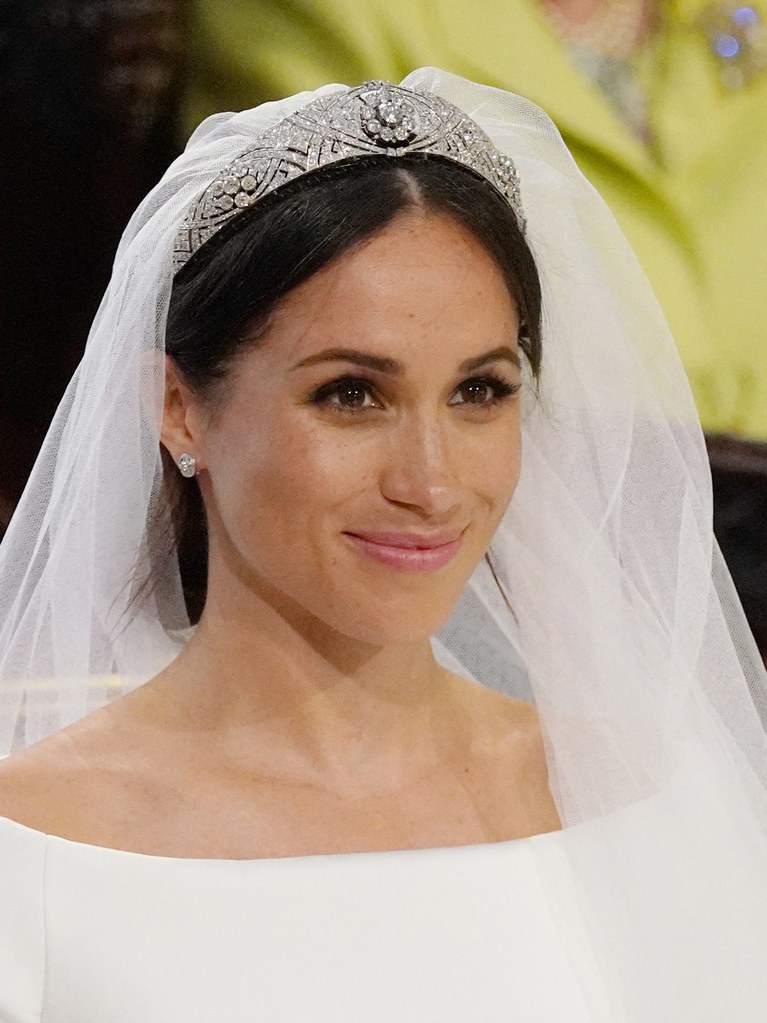 Did you guys notice when Harry lifted her veil, he said, "HII."
Hayeeeee……
Her dress.. 'THE' Dress.
Meghan wore a radiant white silky dress by Givenchy designed by British designer, Clare Waight Keller. She completed her simple yet elegant dress with matching pointed-toe pumps made from white silk duchess satin… Oh, wow!!!!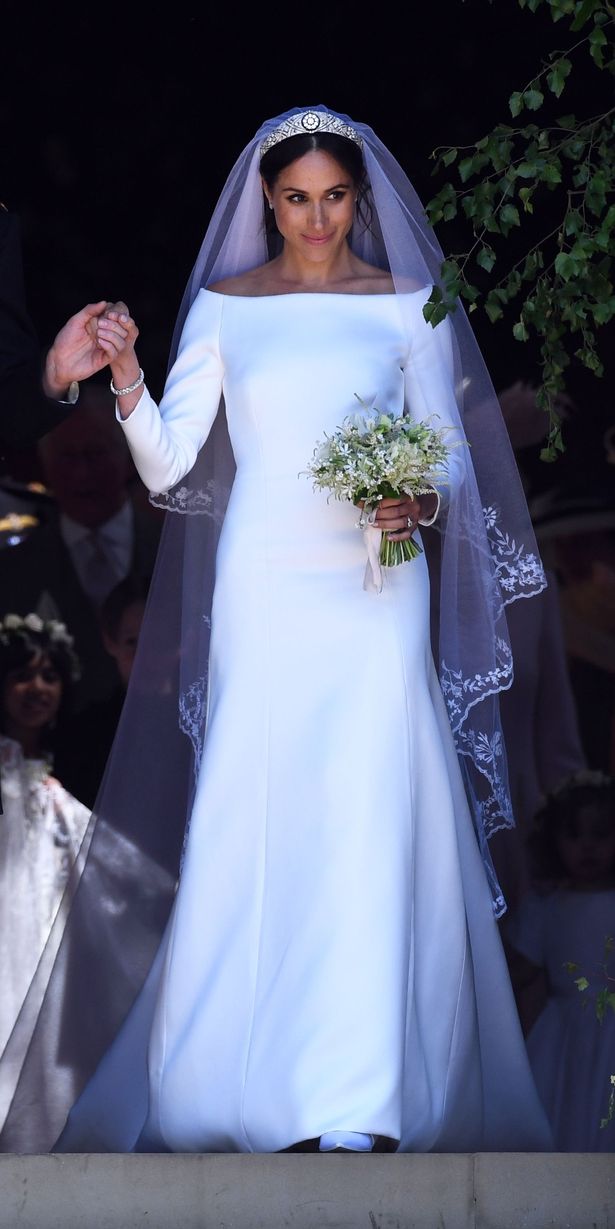 Did you notice her RINGGG??!
On the wedding reception, Meghan was spotted wearing a gorgeous blue ring, and yes, it belonged to Harry's mother, Princess Diana – IT WAS AN AQUAMARINE RING!! 
HRH #Meghan #DuchessofSussex wearing #PrincessDiana's Aquamarine ring. Why are we out of tissues at a moment like this?!#RoyalWedding pic.twitter.com/4EXpjYGFjH

— Royal Wives of Windsor (@WindsorWives) May 19, 2018
Beauty, isn't she? How did you like her look? We absolutely loved it!!