The one thing that hits you the moment you get engaged is choosing your makeup artist for your big day! Isn't that true? In fact, way before your baat pakki or rishta scene. LOL. Not many girls are comfortable choosing a make-up artist and it usually takes months of visits to different parlors and checking out 100s of live brides. Oh, boy! Now, the one major concern is usually that every bride-to-be has how makeup artist cake up the bride making her look like a Chinese doll or God knows what… God forbid, it is no less than a freakin' nightmare!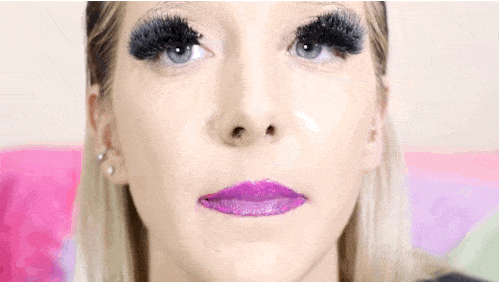 However, there are a handful of ladies out there who chose NOT to risk their beautiful faces in the hands of other makeup artists, yet they chose to make the biggest decision of their life… Yes, LIFE.
THEY. DID. THEIR. OWN. BRIDAL. MAKE-UP… OH. MY. GOSH… 
Can you believe it?!
Among the list were 5 ladies, who themselves are makeup artists, and they chose to ditch the big names of the makeup industry and go ahead to showcase their own amazing skills on themselves on their big day! These ladies have surely surprised a huge mass! Their makeup was flawless and in place – the entire event and no doubt, they're literally GOALS!  How can you not trust your instincts and your skills? How
Have a look!
1. Hima Raza
Hima surely stunned so many girls out there! We love her efforts and how flawless her makeup looked! <3
2. Zara Imtiaz
Zara Imtiaz, the doll she is, did her own Nikkah makeup and looked stunning as always!
3. Amna Farhad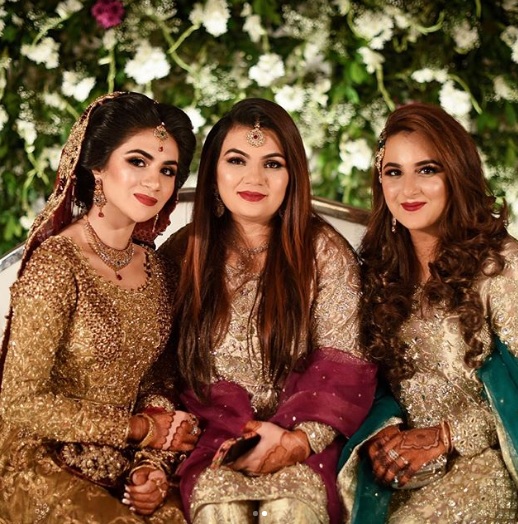 Not only did Amna Farhad do her make up, but she also did her 2 sisters' and her mother's makeup on her wedding day! WOW!!
A smiling bride is a beautiful bride! Amna proved her brilliant makeup skills here like a BOSS!!
4. Hermaine
Here's another gorgeous click of Hermaine!
We love how she chose to opt for softer shades… OMG. Such perfection!
5. Afshan Waqar
Flawless!!!
One question that comes to our mind: JUST HOW?? Doing your own makeup is surely a huge task as it is normal for a bride to be stressed out on her wedding day! Well, for those who did.. You guys are brilliant! Kudos to you ladies, you made wonderful brides and we're absolutely loving it, MashaAllah!
Notice one thing in the pictures above? The brides look extremely confident and satisfied! Oh, and we love the bridal glow!
Know anyone who did their own makeup for their wedding? Let us know and we'd love to feature them on the list. Also, would you ever think about doing your own makeup?