Disclaimer*: The articles shared under 'Your Voice' section are sent to us by contributors and we neither confirm nor deny the authenticity of any facts stated below. Parhlo PInk will not be liable for any false, inaccurate, inappropriate or incomplete information presented on the website. Read our disclaimer.
Shaadi Mubarak – Smirks the rishteydaars whilst sipping their Kashmiri Chai. In our desi culture, the newlyweds get a hamper of cheesy smiles and over annoying cousins as a wedding gift who start to eat your brain out, haunting you endlessly with their random bakwaas at "Shaadi Ki Dawats". All the married people have been through this rollercoaster
Pakistani peeps especially our desi aunty brigade love to nag their newlywed relatives. They always come up with such blunt and creative questions that never fail to amaze the "Neya Navela Jora". And desi inquiries and questions never wait!!! Attend your valima and on the very next day, there would be butt loads of MCQs ready for you to answer apart from prayers & praises of your hefty jora.
1. Hogaya?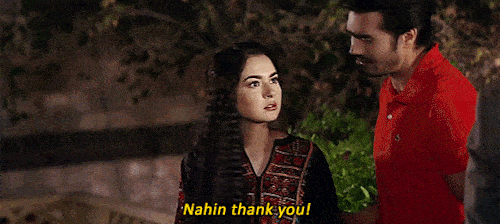 From your friends' circle to cousin army and all the way up to your dewaraani, jethani, nand, everyone will be interested in knowing about the level of a newlywed couple's intimate life to the point of embarrassment. Your cheesy friends would zabardasti ask you about the HOW & HAWW of your romantic endeavors. Cousins, on the other hand, will hold a round table conference saying "filmon me to aisa nae hota!"
2۔ Please Send Your Shaadi Ki Pictures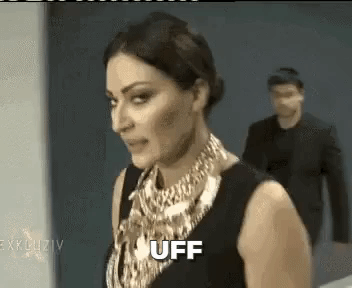 And then there's a community of acquaintances who couldn't make it to your wedding. They will jam your Facebook, Instagram & Whatsapp demanding your wedding photos the very same days. Other than that whole khaandaan will legit spam you again & again to send their "photographer wali photos" of YOUR shaadi.
3. Kesa Feel Ho Raha Hai?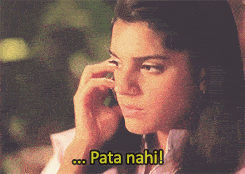 Think of your shaadi as your reincarnation kyunke from your "Qabool Hai" moment to the very last shaadi ki dawat, your rejuvenated feelings about your shaadi will be interviewed the most. As if you came from the dead to being bestowed a new life and people want your perception about your "nayi zindagi". Pssst …  they just want the sass and all. Buckle Up, ladies!
4. Susral Kaisa He?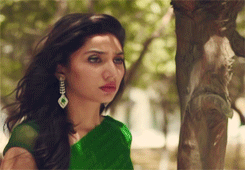 This now has to be the Aunty Organization ki most favorite thing to ask. "Sursal Kaisa Hai? Saas Kaisi Hai? Kamzor Nae Hogai Susraal Ja Ke?" Get creative with your answers because they want something even if you barely get the hang of your brand spanking new life with new people & place. Don't worry! They will shower you with their anmol pieces of advice to set your foot in susral too.
5. Mu Dikhai Kya Mili Unse?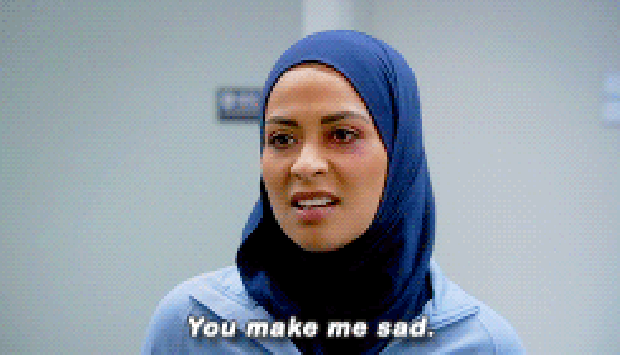 Desi family while hugging and greeting you on your valima will curiously ask you about your "Mu Dikhai". You, already being on cloud nine, will proudly flaunt your adorns be it a locket set or that ring his mother bought as your shaadi ka tohfa. That too without being asked!!
6. Gold Kitna Diya Unhon Ne?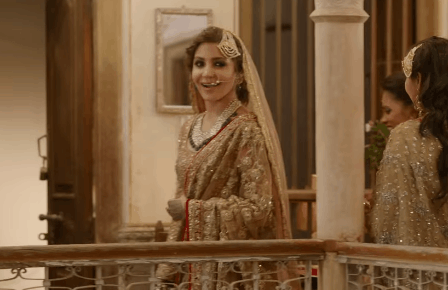 Your In-Laws' love for you is measured through the amount of gold they adorn you on shaadi. The more the better! Ek valimay ka set with some gold ki chooriyan is mandatory. But if the gold rank is higher than this, consider being swooned by everyone. If you're not a gold lover and chose not to embody those heavy kangans every day, there's a potential of a rumor. "Zaroor Susraal Walon Ne Sab Wapis Le Liya Hoga"
7. Kitny Baje Uthety Ho Ab?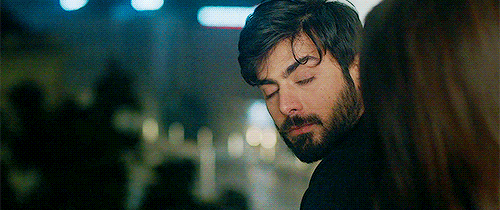 Imagine being asked this question by your random rishteydaar, wo bhi in their drawing room. And you reply to them nervously, "11 baje". Waking up late is considered very "gher shaadi shuda" after shaadi aur 10 k baad ka to socho bhi nahi!!! Your subah utheny ki timing will be observed closely & if you wake up before the whole khandaan, you'll ace the brownie points.
8. Khana Pakana Shuru Kerdiya? Can You Cook Biryani?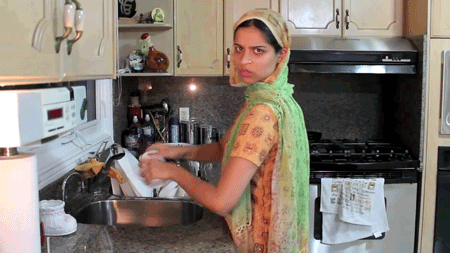 Not only mard but har kisi k dil ka rasta goes from their "pait", especially for biryani. Get a Ph.D., be an artist, engineer, a scientist or some professional IT lady lekin you won't be asked about your kaam rather your cooking skills. "Kitchen To Sambhalna Hi Parey ga!"
9. Honeymoon Pe Kab Ja Rahay Ho?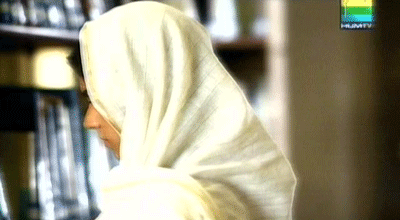 While you haven't decided whether to visit the Alpine or wait a bit, desi couples are expected to rush to "Murree" within a week of their shaadi to celebrate their honeymoon. Their Romantic trip to Patriarca's chair lift & Nathiagali is considered the epitome of honeymoons in desi world. If not Murree, you can avail the other option of Naaran Kaghan. Your colleagues, whole family and friends circle (husband's & yours) will zabardasti send to you Murree. Going out of the country for honeymoon doesn't get a 'yes' from our desi households because they don't wanna wait… eham *cough cough*
10. Family Planning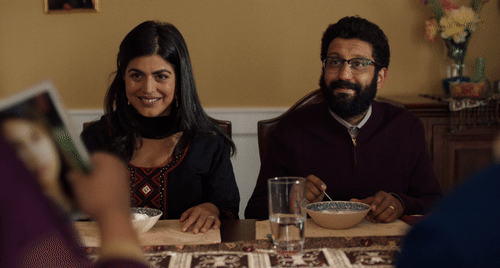 Desi People feel the need to have an opinion on your family planning strategy. "Pregnant yet?" The first of the questions after your honeymoon. Your married friends and elder sisters will give you shrewd advices ke "Abhi Bacha Kerlo Dusre Ki Dafa Gap Kerlena". Indirect whispered questions about "khushkhabri" will be asked FOR SURE!
If there's a delay in bacha than your reproduction abilities will be judged to the point of a nervous wreck and compared to the other khatoons who got married at the same time bracket. There will be plenty of variation of this same question such as "Humen Khala Kab Bana Rahi Ho", "Do Se Teen Kab Horhay Ho?" with a wink on the face. "Kitnay bachon ka socha hua". Your husband, on the other hand, will be asked these questions TOO!!!
No matter how many weird things you're asked after your wedding, just ignore them & keep your relationship game strong!