Education has become a luxury that is inaccessible for children born into poverty in Pakistan. Most of them, bright and intelligent, are found doing hard labor to help their parents make ends meet. However, their passion for education doesn't falter and one would find these brights stars studying during their breaks from jobs that are too harsh for their tender young age.
A little girl in Karachi studies under a street-light.
Similarly, a picture of a girl immersed in her book at night, sitting on a roadside, started to make rounds on micro-blogging sites. According to the sources, this little lady named Qauser sat outside the SIUT hospital and was staying in a tent because of her father's kidney treatment that was underway.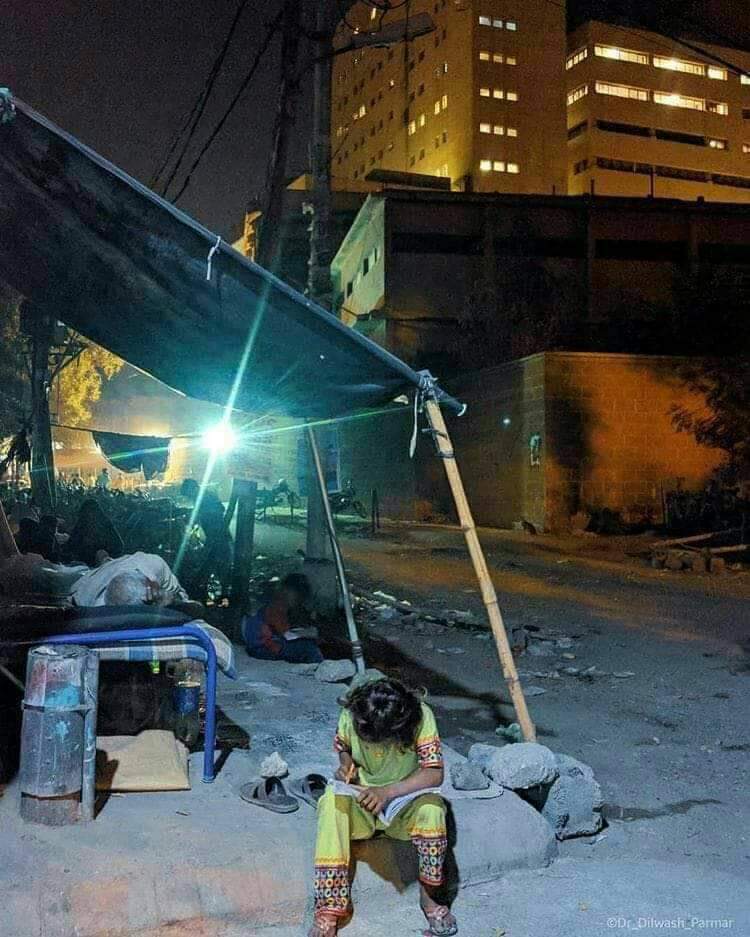 With her head in her book and her book on her lap, she didn't have any care about her surroundings. Little did she know that the sneaky picture of hers is winning everyone's heart on the internet.
Social media comes to the rescue.
The 21st century can be summed as the digital era that has revolutionized every aspect of human lives. Safe to say, nothing has been left untouched or automized. Moreover, social media is the dominant factor in the race of information technology; fast reach with millions of people around the globe, these sites have become the ruling bodies. Similarly, this intelligent child's picture reached many and as we know the power of social platforms, a helping hand reached out in no time.
Amina Foundation, An NGO In Karachi decides to give Qauser a fair chance at life.
Shah Sheraz who is a founder chairman at Amina Foundation shared the good news on Facebook. He revealed that she came to Karachi some four years ago and was studying in her village. Sadly, the expenses of her studies were not affordable by her family here, so she was left on her own devices. Moreover, Sheraz shares that regardless of her financial circumstances, she is a bright student.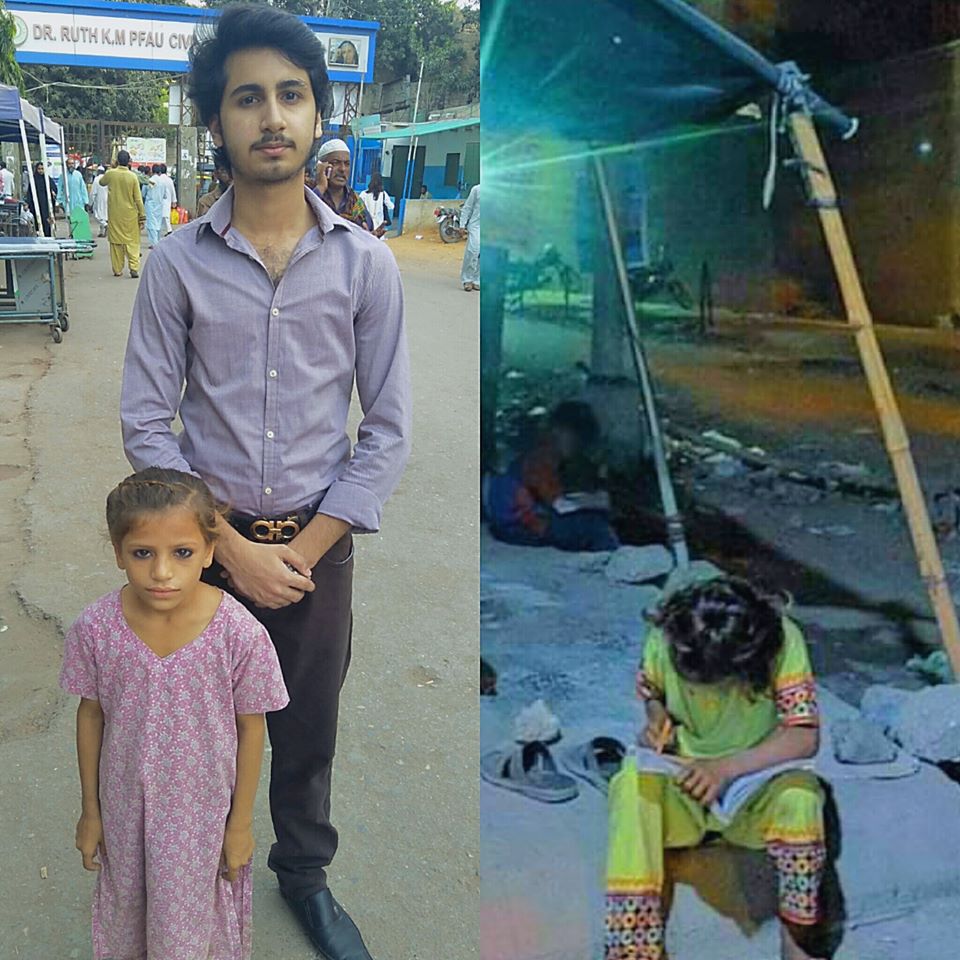 He announces that the Foundation has taken upon itself to handle all of her educational expenses. In addition to this, Sheraz also informed that the NGO will do whatever they can in their power to help her.
This is not just a spectacle of power that social platforms hold but most importantly shows that when used for the greater good can do wonders. Hopefully, Amina Foundation will not only bear the expenses but also arm Qauser with the necessary exposure. Since these children have to bear various hard circumstances, it is imperative to give them with the life skills and smarts required to survive on their own.
What are your thoughts on this story? Please let us know in the comment section below!