A little PDA bothers no one, right? That can be said in the case of the Janaan actress Armeena Khan as well. The Canadian star shared the news of her engagement a few months back and off and on she keeps sharing a little love for her fiance. EVERYBODY loves that.
This Is What I Am Talking About!
But I miss you most of all my darling. When autumn leaves start to fall ❤️ ???? please SayMashallah @feslkhan
Us right now…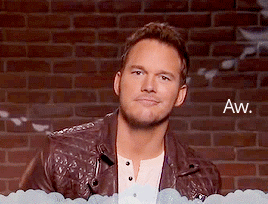 And Remember When They Gave This Really Cute Happy New Year's Message?
Watch till the end to see Armeena call her bae "hot" siiiighhhhh!!!
Okay so moving on, Armeena loves to interact with her fans off and on and she did that this time around as well. In the past few weeks, she was fierce and bold towards Priyanka Chopra who, as an ambassador of UN, endorsed war between India and Pakistan.
To give a little break, she started the #AskArmeena Q and A session on Twitter. Among the many questions she was receiving, someone asked Armeena whether she enjoys staying in Canada or England.
SINCE YOU'VE LIVED IN BOTH PLACES, WHICH DO YOU LIKE BETTER, ENGLAND OR CANADA? #ASKARMEENA 
Armeena was born in Canada and lived in England most of her life. Also, it is in England that she fell in love with her man and found him too. So the answer, well, it was super cute!
HOME IS WHERE THE HEART IS AND MY HEART IS IN MANCHESTER WITH HIM > @FRK1
Here's the Cute Tweet She Shared with the Fans!
Home is where the heart is and my heart is in Manchester with him > @frk1 ? https://t.co/huKHwa1yyp

— Armeena Khan (@ArmeenaRK) March 7, 2019
Fiance Fesl Raza Khan Gushed Over this Response and Shared An Equal Cute Response!
To the ends of the earth as we promised each other back then
To the ends of the earth as we promised each other back then ❤️ https://t.co/PWNrAooN38

— Fesl Reza-Khan (@frk1) March 6, 2019
It is pretty cute to see people in love, enjoying their lives and showing each other off to the world like this. Armeena doesn't shy off from doing that and we love it.
Hope this lovely couple gets all the happiness in the world, Ameen!