The rising celebrity culture of Pakistan has created a new sense of belonging for the stars of our industry, bringing forth an acceptance like never before.
What was once considered a taboo, is now welcomed openly, not just by the industry, but the fans who make these stars who they are. With dozens of power couples, dating and getting married, the couple which has taken Pakistan by storm recently is of Asim Azhar and Hania Amir.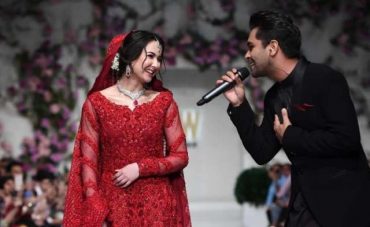 A super-talented singer and a talented actress/model, the story seems nothing short of a fairytale. For the last couple of months, both Asim and Hania have been sharing precious moments in each others' company on their social media profiles. Since then, fans and publications, including us, had come up with many different theories, along with reaction from the public.
However, as of recent, Asim Azhar finally, FINALLY, finally, spoke up and opened about his relationship with Hania Amir. In an interview given to BBC's Haroon Rashid, Asim Azhar tackled his most feared question with absolute class.
"You see my heart beating really fast?" ❤️ Pakistani pop star @AsimAzharr speaks about his relationship with actress Hania Amir for the first time. He tells @iharoonrashid that she "brings positivity" in to his life. pic.twitter.com/oIs8W16xjx

— BBC Asian Network (@bbcasiannetwork) March 16, 2019
Haroon Rashid asked Asim if he was in a relationship with Hania Amir. To this, Asim said: " Are you gonna put me on spot like that?"
"I don't think… you see my HEART BEATING really fast. I don't think I'm in a position to answer that really casually or really frankly. I feel like she's the kind of person who brings a lot of positivity in my life.
It's so much fun being around her. We're always laughing, always messing around. It's really nice to have someone be genuinely supporting to whatever you do!"
Haroon then asked him if his reservations were due to the dating culture taboo in Pakistan. To this, Asim said: "The only reason for me to be however I am right now, is because I respect her. To any comment, whether yes or no, I would want her CONSENT!"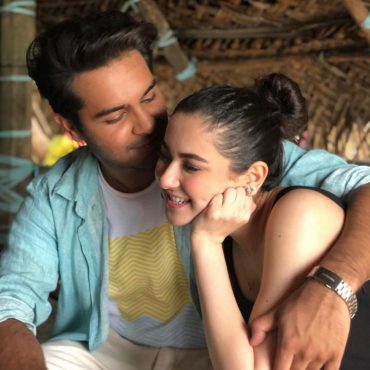 Ufff Asim, kitni heavy kheloge? Yes… love is in the air, isn't it? So basically, Asim tackled the question perfectly, he subtly hinted that yes they were official, but he did not want to answer anything without taking Hania Amir's consent, a gentleman, eh?
The couple has been in the limelight for a while now, but they still haven't made their relationship public, which is something that must be respected and adored. Furthermore, Asim's reply to Haroon on BBC shows that he genuinely cares for Hania's career as well, by not speaking out of turn.
We hope and pray that the couple stays together, tackle all the negativity together, fight it out, succeed in their careers and maybe, sooner than later, tie the knot.
Read Also: HANIA AND ASIM AZHAR SHOWED IMMENSE PDA AT THIS FASHION SHOW AND ROMANCE IS IN THE AIR