Hania Aamir and her beau Asim Azhar recently made several headlines and managed to stay under the limelight for quite some time now. Let's recap the highlights, shall we? Hania's looked absolutely ethereal in a red bridal gown walking down the ramp while boyfriend Asim serenaded her with one of his songs.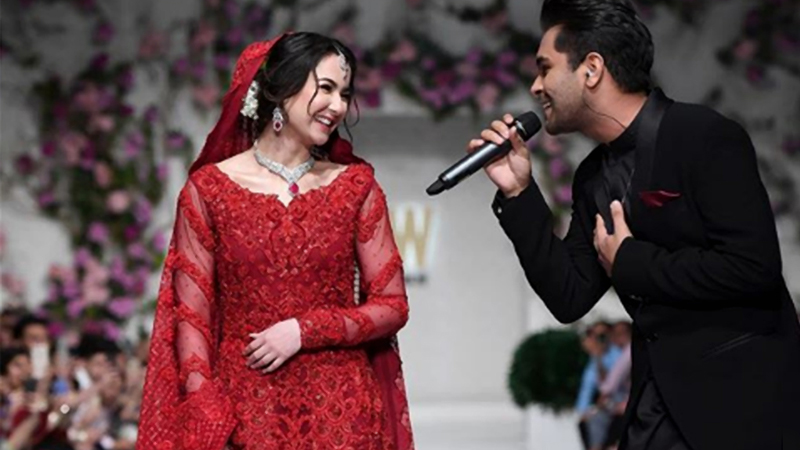 Then recently, she and Yasir Hussain ended up in an online feud which started off with Yasir taking a jab at Hania's acne. She opened up about her problematic skin and how harsh beauty standards are on women. She concluded her message by giving everyone a supportive message of not letting those false standards define their self-worth.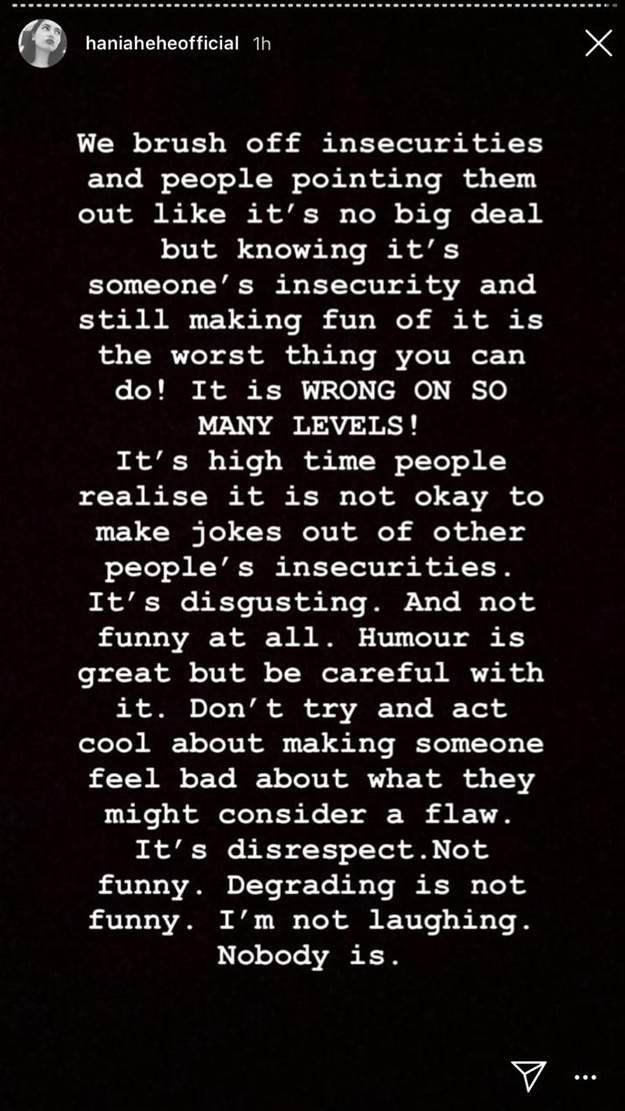 Afterward, Yasir's alleged girlfriend Iqra Aziz (an accomplished actor like Hania) went on an unfollowing spree which included Hania and Asim as well, including her own co-actor Imran Ashraf. Although both couples were seen together in a group photo at Nomi Ansari's iftaar party, one cannot jump to conclusions that they have made-up.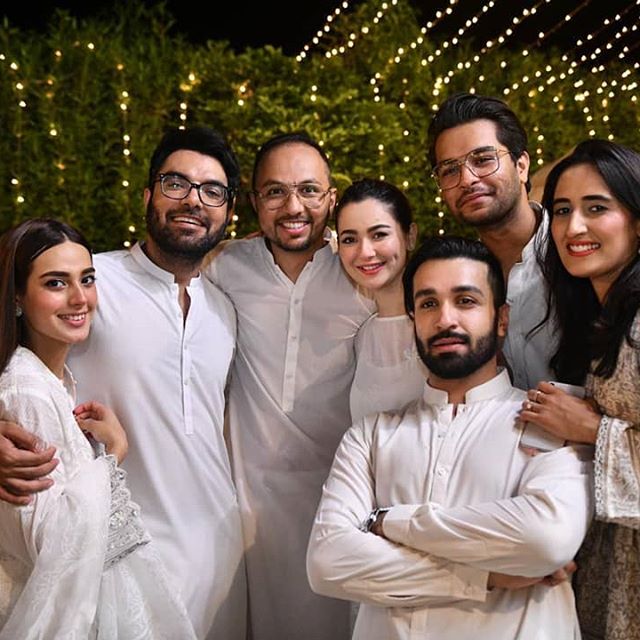 But this isn't about Hania, Yasir or Iqra. This time, Asim Azhar is under the spotlight and for the right reason.
Asim Azhar Is Asked A Weird Question By A Fan And He Gives Him A Befitting Reply, One That Will Leave You Laughing Hard
He asked a 'masoomana' sawal to his followers 'What did you have for iftar today?', but as we know our awam, they have to stick their noses where they don't belong. Someone asked him what's the deal between him and Hania. Asim literally gave him a shut up call as said, "Mind your own business. Asked about iftaar, tell about that"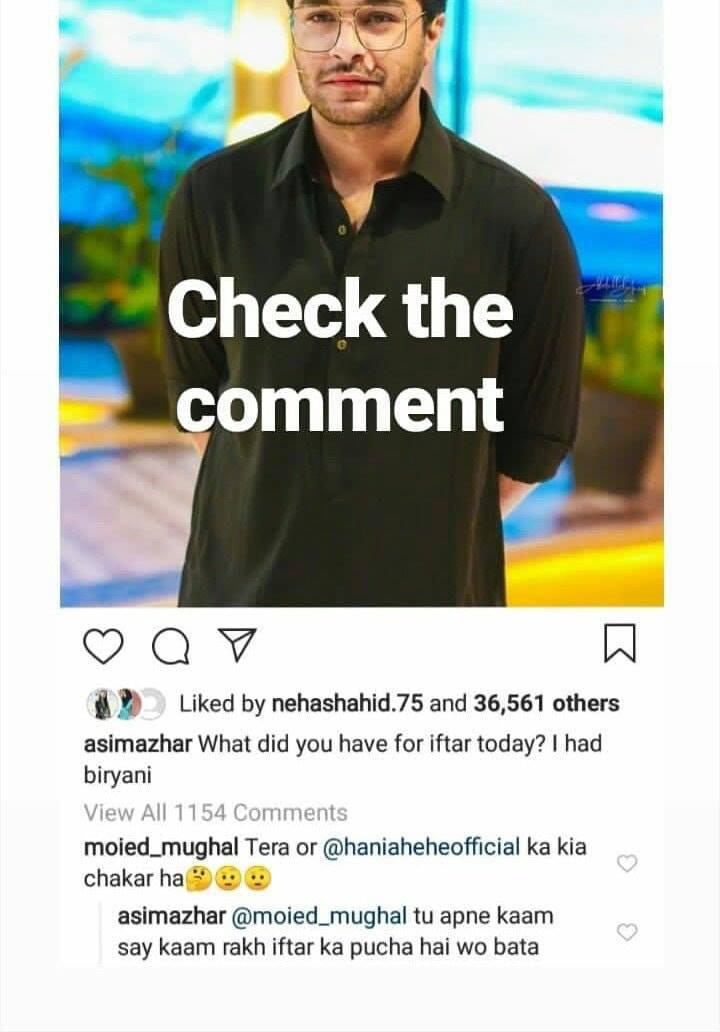 These two are always in the limelight, be it their cute couple photos or some sort of drama revolving one of them or both; like the recent video, Asim released which was meant to be light fun but ended up with them receiving major backlash due to video's content.
See for yourself
They make a great pair nonetheless and if you have anything to share, comment below.