Aurat March just took place in cities all across Pakistan and where it raised some really important issues there were some amazingly humorous placards that were seen. Aurat March which is much needed in our society where women are not considered equal to men in certain phases of life. This march was to hear their voices and demands and to empower them because they are no less than anyone. The march had some really witty posters and placards which definitely would make anyone's day, and may as well deeply offend someone if you really really want to take the offense.
Here are some of the best placards from yesterday!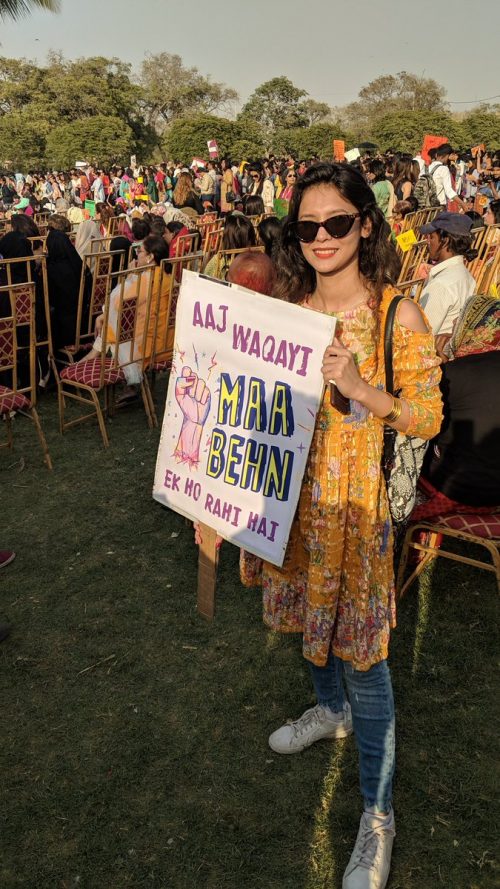 "Aaj waqai maa behn ek ho rahi hai"
Aise he humari maa behnain ek hoti rahain tou aur kya chahye? This placard tells that today every mother and sister is united and fighting for the freedom they deserve.
This one makes you question your whole existence.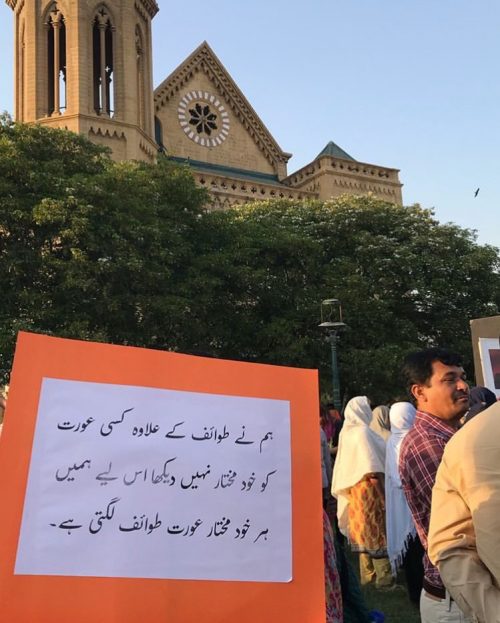 This says that maybe we haven't seen any woman as independent as a 'tawaaif', so this is the reason we (some of our society) consider every independent woman a 'tawaaif'.
Aao khana saath banayen!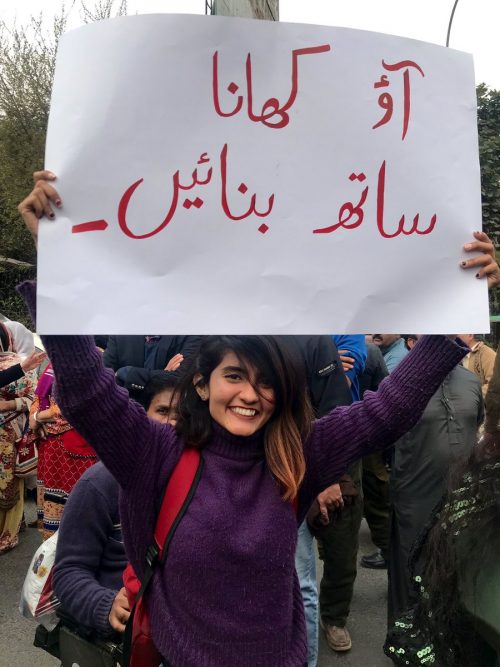 This was one of the sweetest posters we have seen in this Aurat March. The last edition of this "Khana khud garam karlo" acted like a wildfire on the internet but this one probably got no hate at all.
Tum karo tou dance hum karain tou mujra?
Sada Kutta kutta, tuwada kutta tommy ??‍♀️?? #AuratMarch2019 #AuratMarchLahore pic.twitter.com/5JWcFK5LK4

— Aurat March Lahore (@AuratMarch) March 8, 2019
"Tu karay tou stud main karun tou slut?" Hum jawab k muntazir rahain gay, apni qeemti raye comments main dijiye.
Ab inki suno!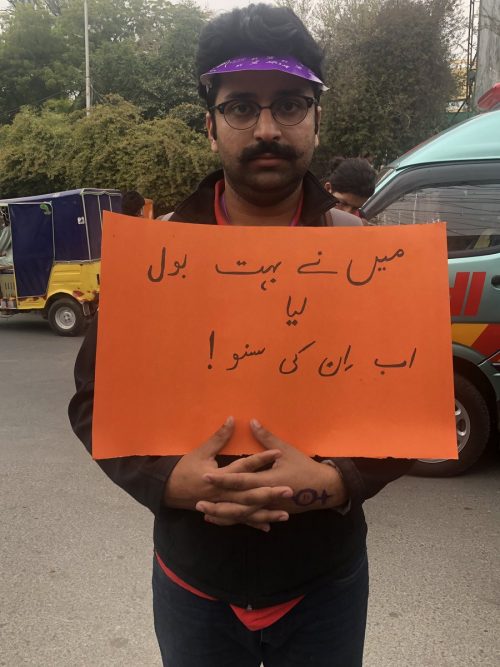 This is beautiful. You, sir, are awesome. Men have spoken a lot and now is the chance to listen to our women and accept what they have to say.
Women just want cocomo and…equal rights!
We ready. #AuratMarch2019 #AuratmarchLahore pic.twitter.com/MS2iDJ5KoM

— Soorajmukhi (@sarahcharania3) March 8, 2019
Talk about creativity, this is the definition of being creative, witty and powerful at the same time and making the world hear your voice.
If this isn't true.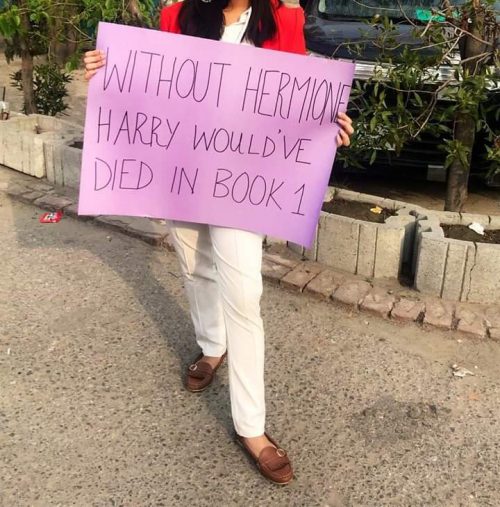 We can really agree to the fact that without Hermione, Harry would have been pretty useless. Hermione saved Harry's ass more times than we can imagine and hence proven men not greater than women!
But there can only be winner and here it's this gentleman!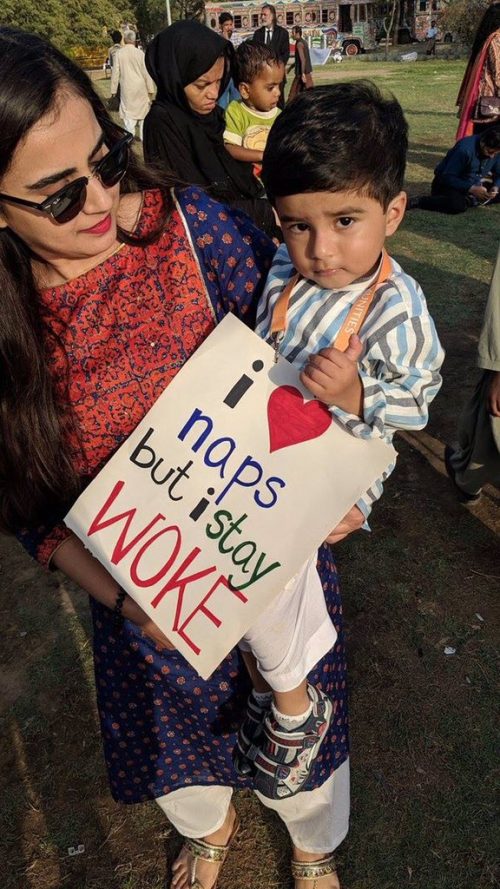 Our little man here has won the Aurat March, he has won the cuteness award, he has won the being woke award and literally everything there is that can be won. Upbringing done right!
So this shows how important it is to raise these issues and if they can be done in the funniest way, it certainly is awesome.