Just a couple of days ago, a post by a crazy Feroze Khan went viral on social media. Sara Abbas, a super loving fan of Feroze Khan shared in a private group that she wishes to meet the actor on her 10-day visit to Karachi from Dubai.
She requested women to help her out and her plea instantly went viral.
It Went So Viral, Even Feroze Khan Tweeted About It!
Haha. Believe it or not but I've been sent this screenshot from way too many people now that I can't blind myself to it.
Kia karoon ? pic.twitter.com/xNrNdwxfy7

— Feroze Khan (@ferozekhaan) January 9, 2018
Everybody was suggesting Feroze Khan to with his crazy, lovable fan!
@SaraLogang HERE SHE IS I GUESS.
MEEEEEEEETTT HER AND MAKE HER DAYYYY❤❤
And girl when you're going to meet FK. Don't forget to Post a selfie here 😉

— B. 🌸 (@Beenishtaufiq) January 10, 2018
i think u should meet he😀

— Annie Zahid (@anniezahid111) January 10, 2018
While this was the only sign we saw from Feroze Khan, he indeed made the wish of Sara come true by meeting with her and spending an entire day with her.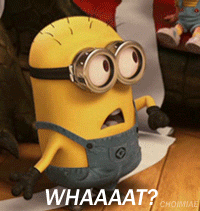 Yes, He Made the Fan's Dream Come True!
Here are the snippets of one of the best evenings of my life. Thank you @ferozekhaan
for making this happen.@parhlo @mangobaaz pic.twitter.com/UGi8KbXzLf

— Sara Abbas (@SaraLogang) January 12, 2018
We are wondering what this coin really means, but well, something for Sara to remember the memorable day by, right?
He Took her to the Gym With him as Basically, he Wanted to Spend the Entire Day With her
Shoutout to this Gem of a person for reaching out and making sure I had the best of time ! @ferozekhaan @parhlo @mangobaaz pic.twitter.com/QT4d0VXBYn

— Sara Abbas (@SaraLogang) January 12, 2018
Just Look at How Cute Made her Day!
To Summarize the Entire Day, Here's What Sara Shared with her Followers
Because of Social Media, I got to spend an evening with my Favourite Human @ferozekhaan and I couldn't get happier than this. I'm overwhelmed! Please see attached.
All thanks to Soul Sisters Pakistan!@mangobaaz @parhlo
Pictures and videos are attached in the next Tweet pic.twitter.com/4Oo0bHwwPQ

— Sara Abbas (@SaraLogang) January 12, 2018
Indeed a cute gesture by Feroze Khan to spend an entire day with his crazy fan. Waiting for other celebs to make moments like these come true for their fans!