Ehd e Wafa has turned into one of the most popular dramas among the youngsters of Pakistan. The light storylines with a few emotional but good climaxes delivered by some of the best actors in Pakistani showbiz has won the hearts. Thankfully, it doesn't showcase the usual 'rona dhona', extreme revenge plots and awfully horrific depression inducing storylines.
Disclaimer: This in no way disregard some of the best dramas that are raising awareness on so many social issues in Pakistan. But, there was a dire need of balance and Ehd e Wafa is that show one would watch for a good time. Of course, the cast was made fun of initially for being too old for the roles. But, it doesn't take long for things to grow on us. So did the actors, slowly intertwining with their characters perfectly.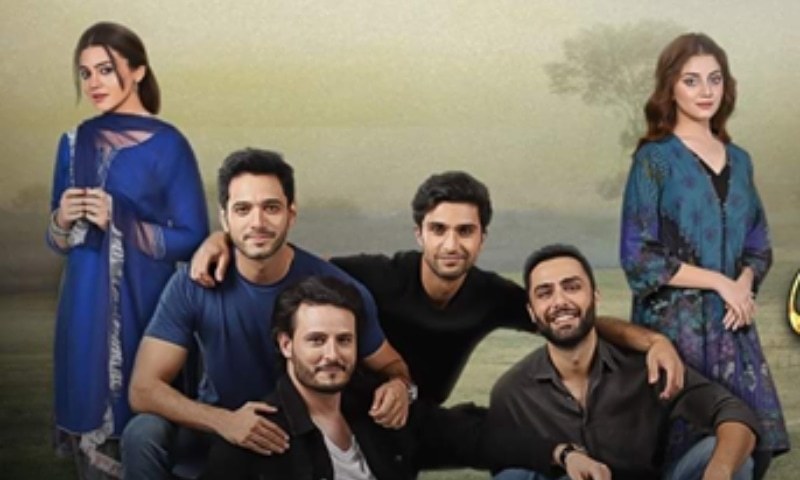 However, this wasn't the only criticism Ehd-e-Wafa received. The male leads getting more substance to their stories and characters than the ladies were also raised. So far the three ladies being Alizey Shah, Zara Noor Abbas, and Naeema Butt are not letting their characters fall behind. Although Alizey and Zara get more screen time, being the lead; Naeema being the supporting role is causing many hearts to flutter.
Naeema Butt Playing Shariq's Sister Becomes The National Crush Of Pakistani Men.
Previously, Gulzar Hussain's character was adding the necessary humor to the show. But, the attention has been diverted to Shariq's sister Ghazala after the recent episode; where we get to see more of her. Her acting skills and dusky eastern beauty is making everyone go gaga over her. You must be thinking, what an odd choice from the usual gori chitti crushes?
Ghazala's no-makeup-makeup-look, attractive features, simple personality, and responsible demeanor are the updated requirements to be the national crush of Pakistani men. Koi sharam, koi haya? 
Naeema has become the latest talk of the town, but not many know about her. She is an international theatre artist and a social activist. Moreover, she studied acting in the US and has worked with numerous theatre organizations in New York and Pakistan as well.
She is not just beautiful but talented, without a doubt. Naeema has also represented Pakistan in United Nation. The 29-Year-old actress has done projects in Pakistan including her debut in 'Bhook' alongside Maria Wasti. However, Ehd-e-Wafa is the drama she has gained more recognition from. Since she is also currently playing Irma in an ongoing drama, Daasi'.
Pakistanis are excited for this emerging talent and wish to see more of her in many projects to come. Naeema Butt surely has a long way to go. Ehd-e-Wafa is just a start. Hopefully, she will do many powerful roles and continue to win the hearts of Pakistanis, as she does now.
Have anything to add to the story? Comment below!