The bigotry and narcissist approach of some Pakistani men resulting in the immense torture endured by the women in our society displays another weak gap that needs to be filled. Holding an important stance in the so-called progressive community, some fame gained names of Pakistan are surely providing numerous odd reasons to be exposed. Along with having several achievements in today's virtual world, Mooro, a well-known name in the country's YouTube community is yet again being called out for harassing his fellow worker and the masses are in sheer chaos.
Pakistani YouTuber Mooro was again accused of mishandling a female filmmaker!
Leaping over to the fact that this year is serving as a fiery roller coaster ride for Pakistani influencers, the unveiling of such morally sick individuals was necessary. Last week also, widely famous for the originality of his content, 'Taimoor Salahuddin' commonly known as 'Mooro' was exposed by filmmaker Fazeelat Aslam who collaborated with him for a music video. In recent news, Fazeelat Aslam is again calling the YouTuber out for allegedly harassing her sexually and forcing her into doing an intimate scene with him.
Taking to her Instagram story, Fazeelat Aslam posted a screenshot of the conversation she had with Mooro on Facebook!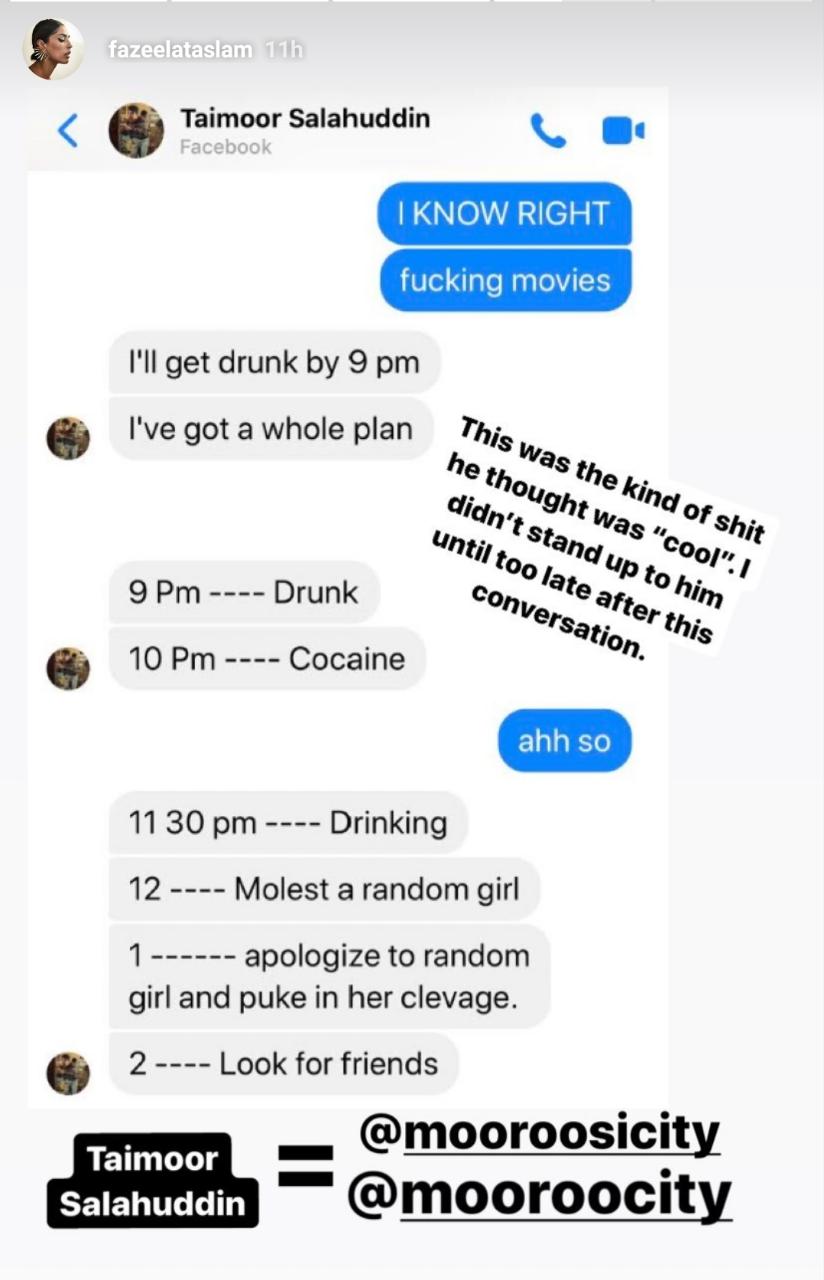 It all started back when the Los Angeles based filmmaker and model Fazeelat Aslam collaborated with YouTuber Mooro and Faris Shafi, a well-acclaimed singer plus actor for a music video called "Awaam". Previously, Fazeelat, after working with both the personalities showed her bro-love for Faris Shafi while she labeled Mooro as a 'fuckboi' because of his insistence on doing a scene in the same bed as him. Later, after the allegations went viral on social media, the influencer countered them with a vague post with an 'I don't care' slogan.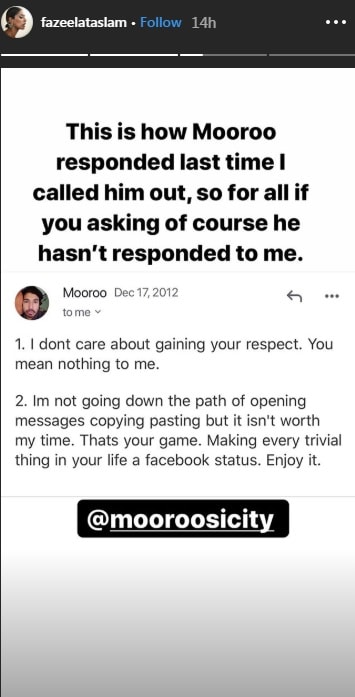 Fazeelat Aslam wants the effected to step up against such unethical approaches!
Further taking the societal perspective in the notice, Fazeelat Aslam urged the shut mouths to step up and stand against such illegal activities. She even lashed out at those people who even after knowing the reality keeps their relations intact with the individual and don't speak up. Ignoring the situation or bearing with it is not the solution, it will just encourage the perpetrator to do more and the increasing number in such cases is a clear example that 'it doesn't matter' to them.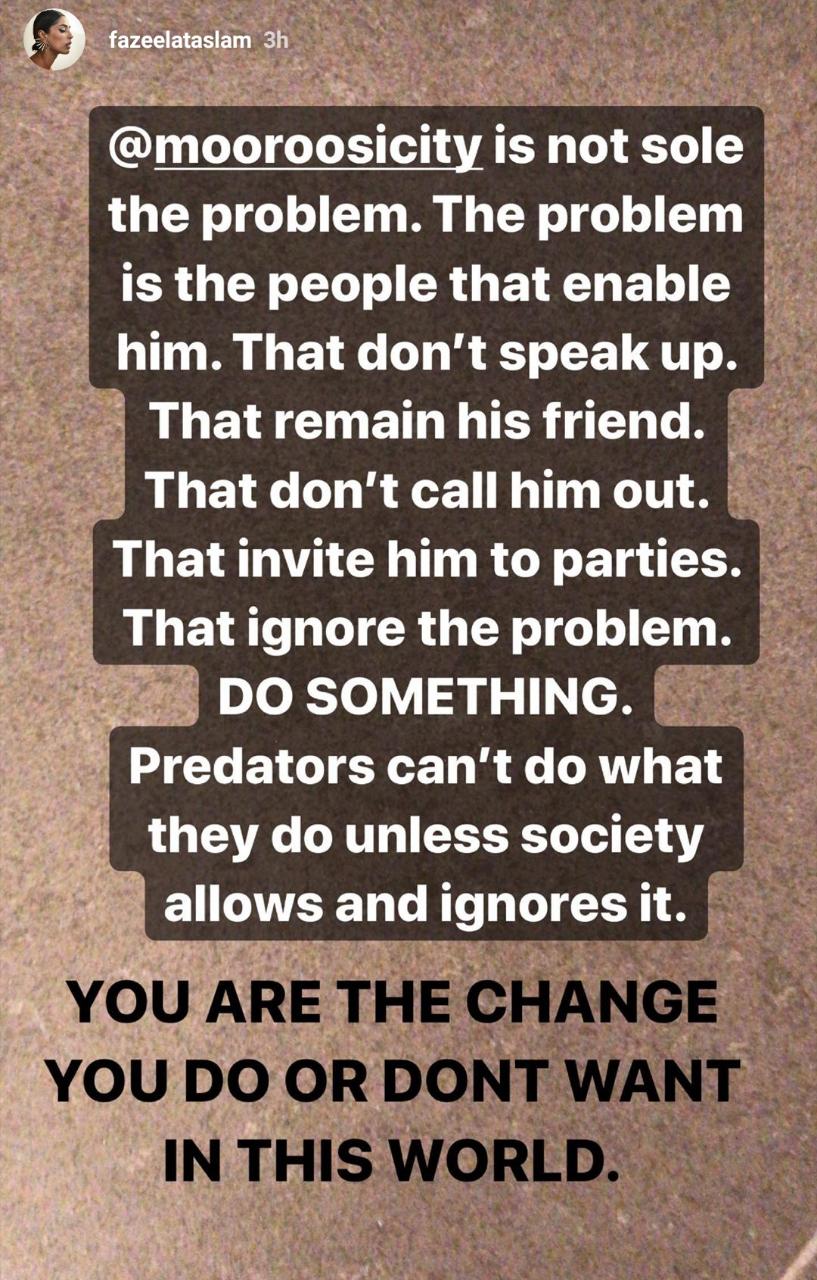 This is the second time the filmmaker has brought the same allegations up with proofs revealing the true face of the 'famous YouTuber'. Not only Mooro but some other names affiliated with Pakistan's entertainment industry were exposed also by different girls in the ongoing year. Back in July, famous YouTuber Ukhano denied all harassment allegations after he was being called out by different females. Its high time these social media celebrities keep their unsatisfied perversion inside and stop taking advantage of their 'being famous' stance.
What do you think of the story? Let us know in the comments section below!