When it comes to having a crush on a local celebrity, it can really get to your head at times. Fans really wish to see their celebrity crush, especially if he or she is someone who works in the native country.
Watching your celebrity crush on the television screen just builds your feelings more for them, doesn't it? Well, it can clearly be seen by the way this girl wants to meet Pakistan heartthrob Feroze Khan.
Sara Abbas Took it On Social Media and Requested People to Help her Meet Feroze Khan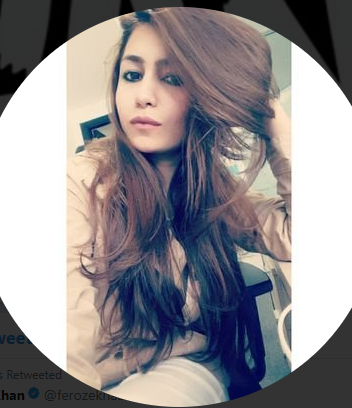 In a post she made on a local group for women only, Sara wrote how she is in Karachi for 10 days and she wants someone to make her meet Feroze Khan.
Here's What She Wrote in the Group
In short, Sara is just head over heels when it comes to Feroze Khan…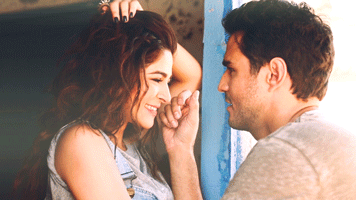 But It Seems She Is in For a Ride Because Feroze Khan Acknowledged her Post and Shared on his Twitter
He just asked his fans what should he possibly do while sharing the post on his social media.
Haha. Believe it or not but I've been sent this screenshot from way too many people now that I can't blind myself to it.
Kia karoon ? pic.twitter.com/xNrNdwxfy7

— Feroze Khan (@ferozekhaan) January 9, 2018
And people were coming up with suggestions, which of course, would make Sara VERY happy!
Plan a meet up with fans ♥ cuz' I think everyone out there watching khaani will be desperate definitely for meeting you ♥♥ so c'mon let's make this happen kind soul ♥♥

— Zainab Khan (@Zaynngiirll) January 9, 2018
The Cluster was Increasing
I think u r saying Right!!! Mai mil to chuki hn feroze se but mujhy phr milna hai bar bar milna hai..plzz feroze consider kre inki baat ko qk hum sb apse milna chate hai… Plz arrange a greet and meet just ur fans 🙏🙏🙏🙏

— Jiya Princes (@JiyaPrinces2) January 9, 2018
YAS!
Mein kehti hun mill he lo iss dewani se .

— I love Fk (@AbanaAsher) January 9, 2018
And Sara Abbas was There in the Comments Section As Well
Meet her. Maybe. @ferozekhaan

— Sara Abbas (@SaraLogang) January 9, 2018
So now we are just hoping to see Sara Abbas finally meet with Feroze Khan where her dream can become a reality. The first point was how Feroze Khan noticed Sara's love and now the second is to finally see her.
Indeed, it will be a huge fan moment for her!