Ghana Ali is a name known to many. She is famously known as a film and theatre actress and has gained a massive following after she played the lead role in "Sangdi", aired on Geo TV. She also made her film debut in "Rangreza".
Although Ghana hasn't worked on a lot of projects, yet she has still managed to gain a huge fan following within a short span of time. She is also known for her adorable looks and her sense of fashion which is pretty evident.
However, just recently, Ghana Ali was invited over to Aamir Liaquat's ramazan transmission where Aamir had managed to ask some personal questions regarding her physical appearance. Yes, Aamir literally asked her about surgery!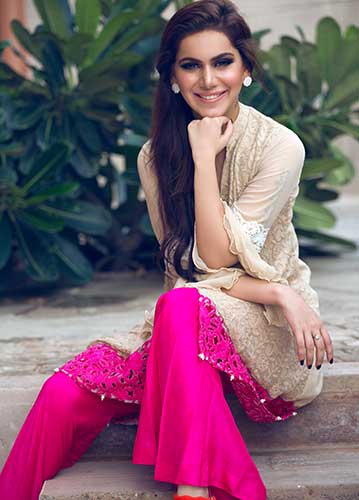 Here's what Ghana had to say;
"I just didn't like my nose as it was not proportionate according to my face so I got a nose job and I think there's nothing wrong with it."
Not had she only mentioned her nose job but she also said that she took weight reducing pills and stopped eating food to lose some pounds!
Check out this video during her interview
However, her statements in this video surely triggered the awaam and well, have a look!

Well, at least she was vocal about it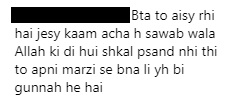 Agreed. Pills aren't fine.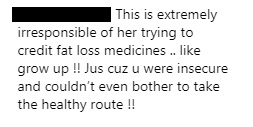 Buri baat.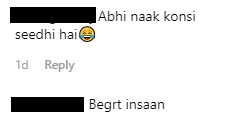 Fair enough.

The truth is, being part of the entertainment industry requires a lot of hard work and it is true that every celebrity, be it a male or female, need put in a lot of effort to look physically fit and beautiful. It is true that celebrities undergo surgeries but not everyone is vocal about it like Ghana. We gotta give it to her.
Although cosmetic surgery is despised by many, but there are some who feel more confident after getting it done. It just makes them feel better about themselves. Moreover, we should understand that their actions aren't hurting anyone, so let the do whatever they feel is best for them?
What do you think about Ghana's surgery and her being vocal about it? Do you think she did the right thing?