And here we go again…one more time! The internet trolls, this time, chose Ghana Ali to troll after her recent photo shoot went viral. Matlab, that's the best we could do while surfing the internet, isn't it?
In case some of you might not know who Ghana Ali is, she's an actress who has gained popularity in a very short span of time. She was born and brought up in Lahore and often visits Karachi for work. Ghana has worked in many different projects including Rangreza, Man Jao Na, Ustaani Jee, Sawera and many more!
But we all know how the entertainment industry can be a place for khatarnaak controversies!
Ghana Ali's recent photoshoot has received a lot of hate just because some thought she was dressed in 'wahiyaat' attire. Have a look!
Some portraits from the photoshoot!
And as always the internet trolls couldn't help keep their comments to themselves! Have a look at this!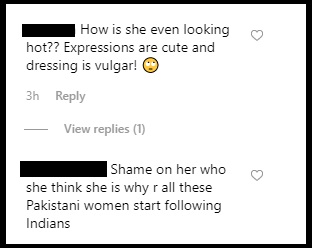 This is absolutely sad..

Who gave you the right to pass such judgements in the first place?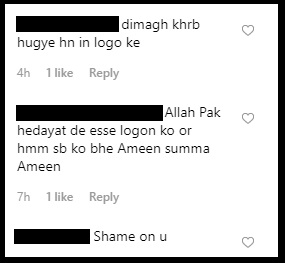 Jee, acha.
Initially when Ghana entered the world of entertainment, she, like others had faced a lot of problems. One of the major problems she mentioned was that she didn't have a media background saying: "I didn't have any family background linking to the media industry so no one was there to actually guide me or introduce me to the right people".
It is indeed difficult for new comers in this industry but we all know how the moral brigade is on stand-by just waiting for a 'female' celebrity to just wear revealing clothes so they could just bash her. They will preach Islam on the post and what not; and fail to realize that this won't make them a better Muslim or human being.
It's about time, we as Muslims and good humans, realize how to live and let live. It is important.