In today's day and age, whenever the topic of gender equality comes forth, it is always met with proportional opinions, especially in Pakistan. Women empowerment and their freedom is the way forward, and every day, brilliant ladies fight for just that.
Pakistan, being the patriarchal capital of the world, is still trying to adjust to the fact that women too can do whatever they want, whenever they want and most importantly wherever they want. Talk of women reclaiming places in the country has been a huge topic under discussion lately.
When Quaid-e-Azam Muhammad Ali Jinnah brought Pakistan freedom, he surely wanted the women of this country to actually be free. This latest incident is an example of just that.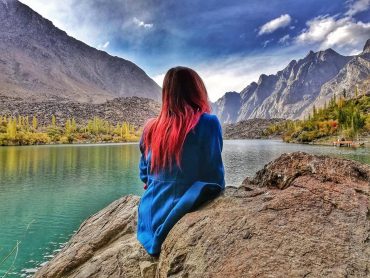 Three girls, among who two were sisters, recently visited the Quaid-e-Azam Mazaar in Karachi. In a bid to taste the historical elements of the place, the girls, however, were met with an unprecedented problem.
While they spent time enjoying themselves, a stranger, who had been following them for a while, starting taking their unsolicited pictures. When the girls caught heave of what was up, standing inside Quaid's resting-place, the sense of freedom got to them.
Breaking all stereotypes, the young girls confronted the man, who also happened to have a long beard, completely ridding that it is only the 'vulgar' awaam that does things like these. Upon confrontation, the guy tried to give a reason and say that his phone might have clicked pictures while he was on call 'mistakenly'.
Here's the video that the girls recorded
The girls then took the phone from the guy and started recording the incident. The man had taken 3 pictures of them just walking around. When the guy actually understood what he had done was completely unethical and borderline offense, he started apologizing and begged the girls to stop recording.
However, the brave ladies continued filming him stating that everyone who knew the guy must see the video so that his family finds out who he is behind that innocent mask.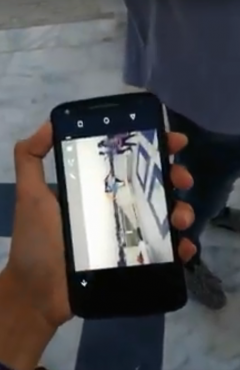 The submitter of the video, Maria Soomro, upon contact informed Parhlo of what exactly happened. She said: "There is no much negativity and hate, I'm feeling sorry for those who actually blame VICTIMS. I posted this incident on Halat Updates and you can't believe there was so much negative feedback and people were actually judging me by my profile picture and public posts that parda nahi karti to esa hi hoga. I had to delete my post from that place!"
She further stated: "It's a question mark for the security guards actually because we tried finding relevant people to complain to, but nobody was present. Apparently, the whole security was designated and busy for some AG Sahab who was to come here!"
Maria also said that people on social media were now making false claims and stating that she was their cousin, just so they can score some political points. Is this the freedom Quaid-e-Azam wanted us to have? Surely not.