The Ertugrul Ghazi fever in Pakistan keeps the temperature rising every single day. Whenever a new episode is out, Pakistanis learn something new about the show. Every day, they see new characters as well. With the country in love with Engin Altan Duzyatan (Ertugrul), the co-actors are sharing the limelight as well.
The Turkish actress playing Ertugrul's wife Halima Sultan in the show, Esra Bilgic, is getting famous in Pakistan as well. Esra plays the role of Halime Hatun, or Halima Sultan, as per the PTV version, which has gone viral in the country.
After finding out who Halima Sultan was in real life, many Pakistani stormed their way to Esra Bilgic's Instagram account. Upon finding her Instagram, hundreds of Pakistanis have become disappointed. Why? Because we're Pakistanis and this is how we operate.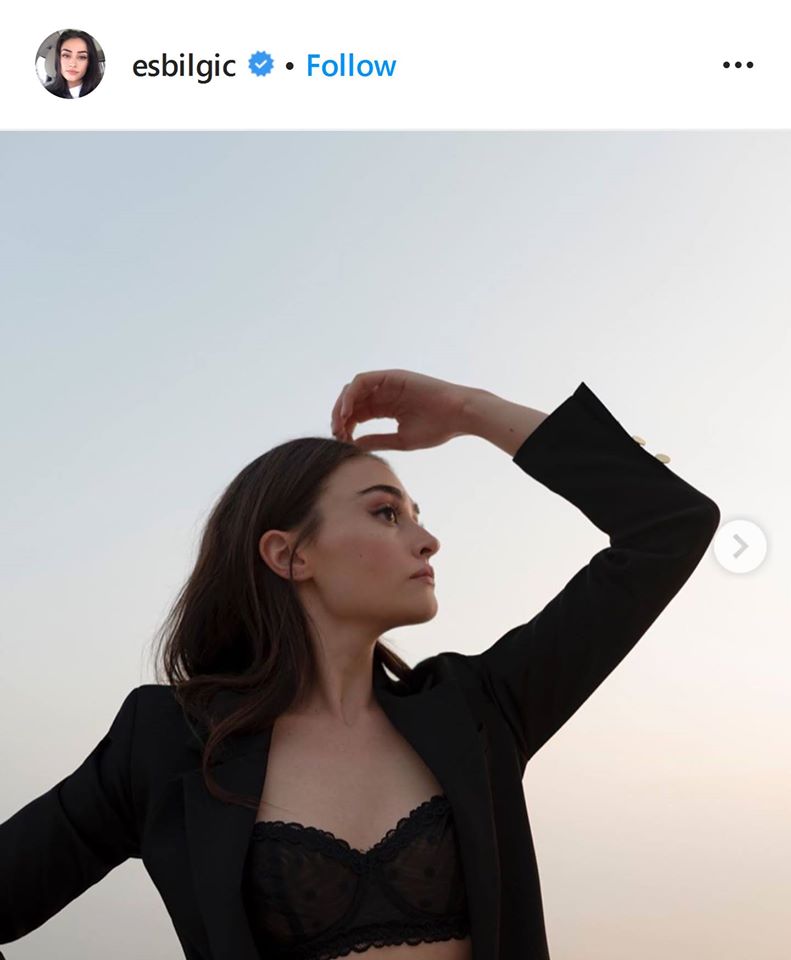 People finding out that Halima Sultan is an actual actress and not a royal 'bey' from the times of the Ottoman Dynasty, has hurt their emotions. After seeing her carefree pictures on Instagram, this is how Pakistanis are reacting.
'I thought your religion was Islam?' – hilarious!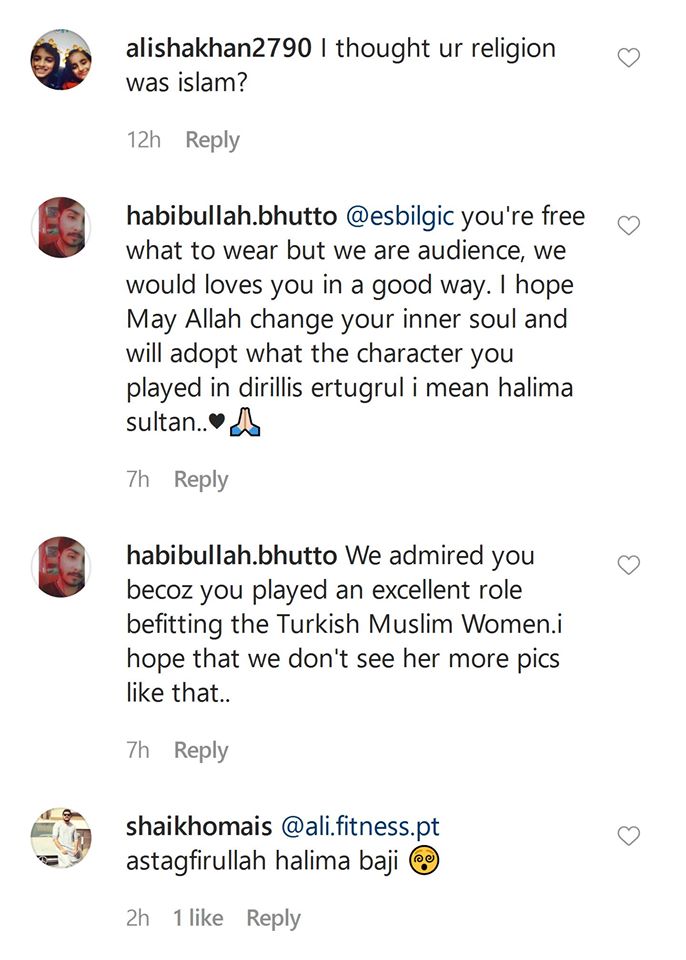 'Ap bhi Pakistani actress ki terhan beghairat ho' – WHAT?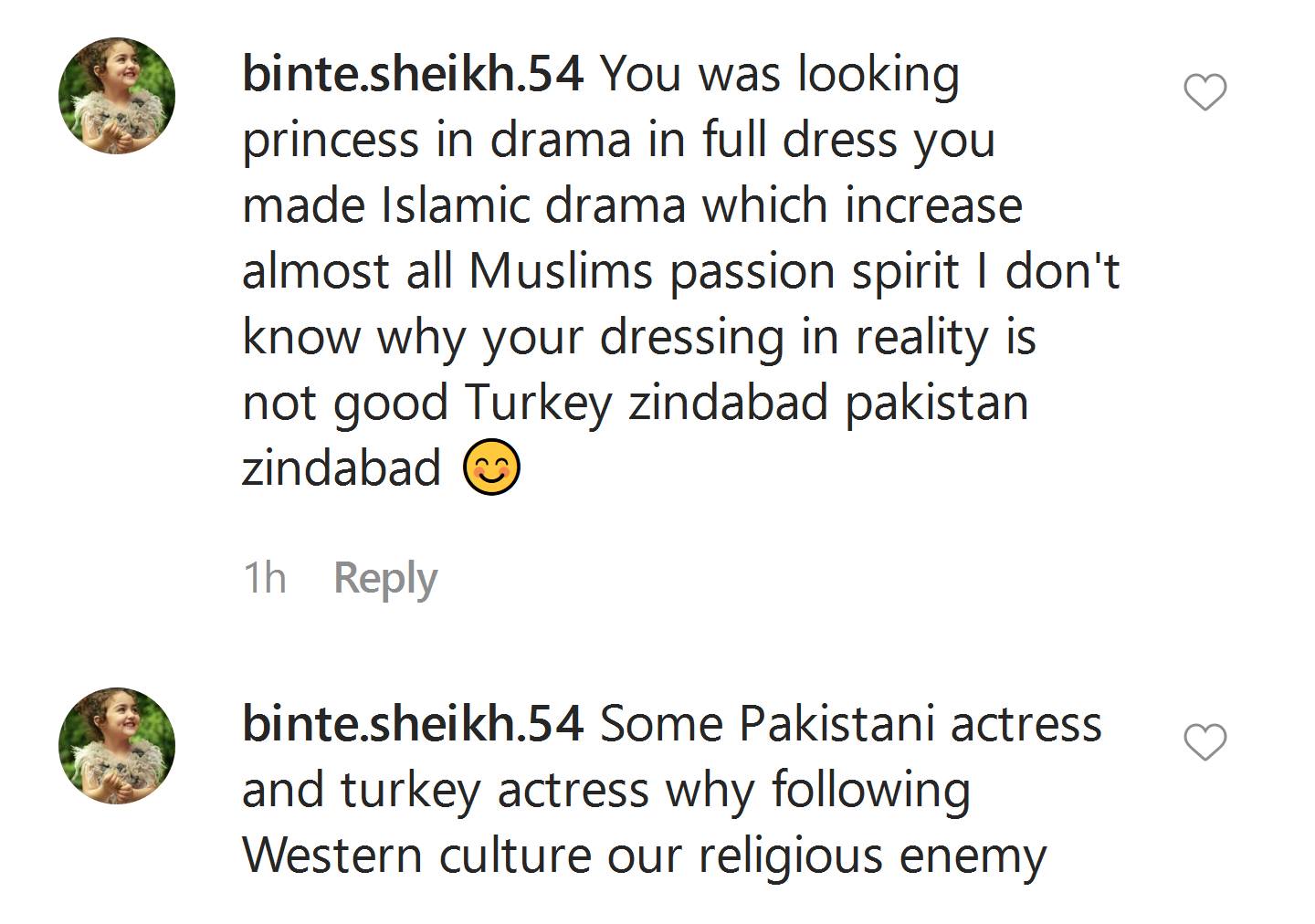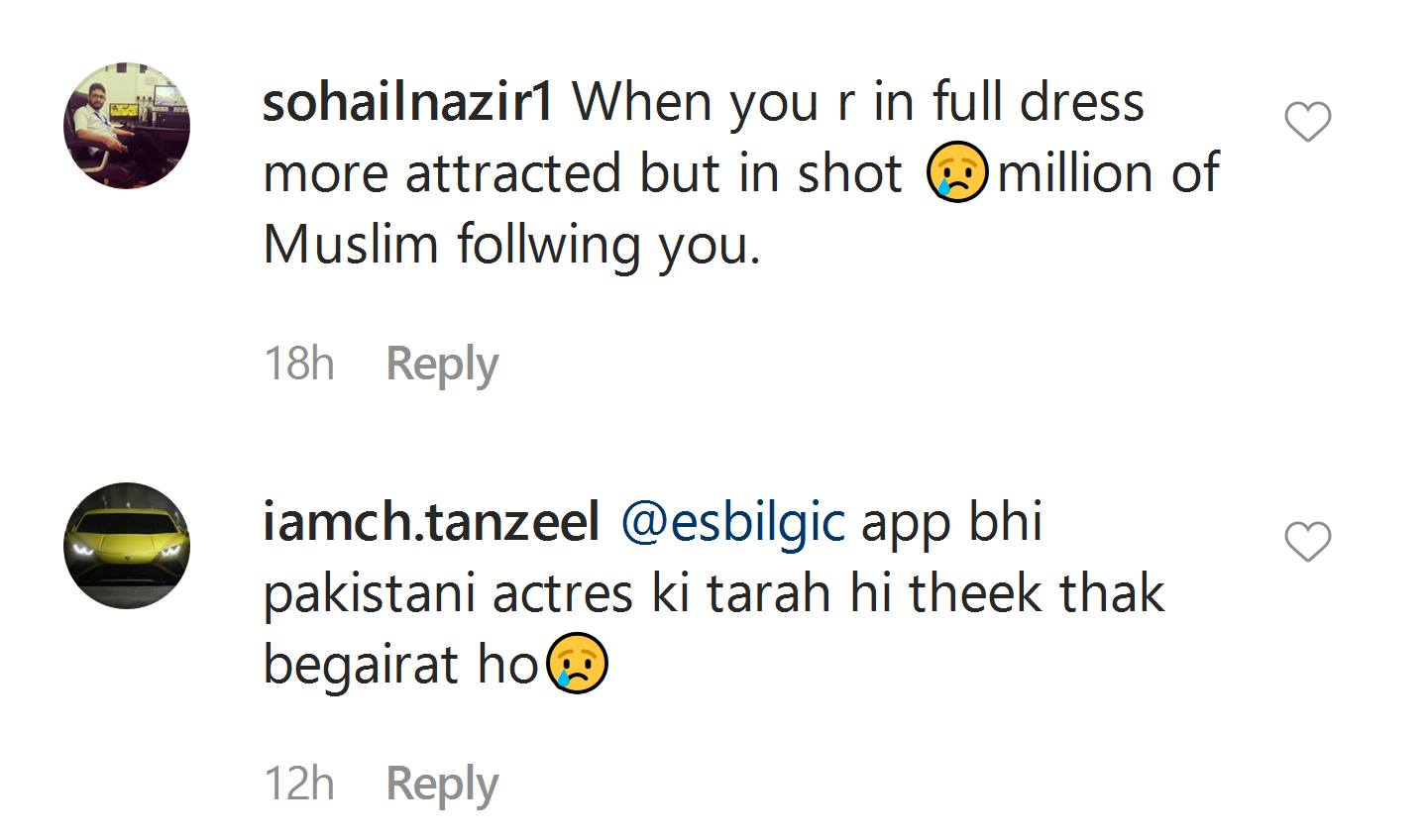 'How much I hate you after seeing this picture of you' – Haha! 

'Short clothes don't suit you because you are a good actor in Islamic history' – this tops all the comments! 

There are hundreds of similar comments on every picture of Esra Bilgic as of now. The actress played the role of a modest Turkish woman, Halima Sultan, who is not just a good woman, but a great warrior as well.
Pakistanis forget Ertugrul characters have real lives too
Pakistanis have seemed to forgotten that Ertugrul Ghazi, after all, is a TV show and the characters in it have real lives too. Yes, Esra Bilgic might be a Muslim but neither does she belong to Pakistan nor is she bound to please everyone. Esra is a decorated Turkish actress with a lot of fans.
The show has garnered a lot of attention in the country. As of now, PTV's Youtube channel has crossed 1 million subscribers and the channel plans to rake in at least 6.6 million subscribers soon.
You can check out Esra Bilgic (Halima Sultan)'s pictures on her Instagram account here and see the comments for yourself. They are absolutely hilarious! 
View this post on Instagram
View this post on Instagram
What do you think about people's comments on Esra Bilgic's pictures? Let us know in the comments below!