Famous Pakistani actress Humaima Malick has forced the spotlight on her again. The actress for long has been the pride of the country's media industry, being one of the few to feature in Bollywood.
Since Humaima Malick returned from Bollywood, the actress has not done many projects. Albeit, a strong factor for that could be her choice of not working in Pakistani movies and dramas.
Humaima Malick recently shared a video of her attending a Milaad. A Milaad is a religious gathering where followers of Islam take turns reciting Hamds and Naats for the Almighty and the Last Prophet, Prophet Muhammad (PBUH).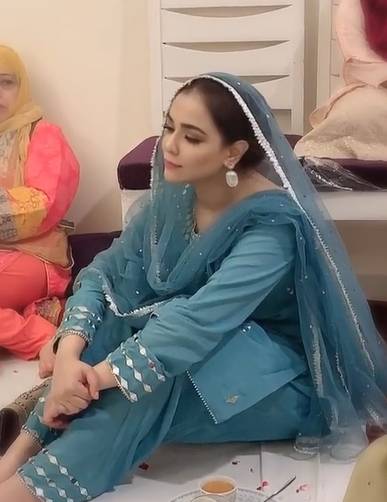 The former Bollywood actress shared the video on her Instagram account. Humaima was wearing a blue shalwar kameez in the video, enjoying the 'zikr' of the Almighty. She wrote: "Family is a blessing to have around… Allah ka zikr makes you feel peaceful, or yeh sub mil k jo khushi milti hai woh bohat pyari hoti hai!"
However, people were not very happy with Humaima sharing the video on her Instagram account. People out of the blue started criticizing her for 'hypocrisy'.
Some called her enjoying the 'zikr' as acting

Others thought that she didn't know how to sit right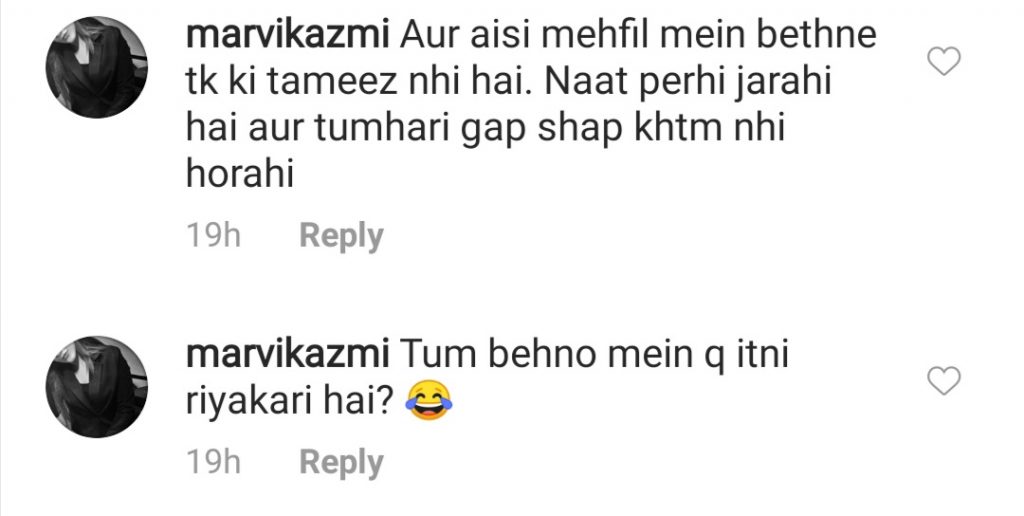 That's an Urdu idiom calling Humaima a hypocrite

This guy thinks she shouldn't talk while listening to a naat

Because Humaima featured in a movie with Imraan Hashmi

Again, the same Imran Hashmi comments…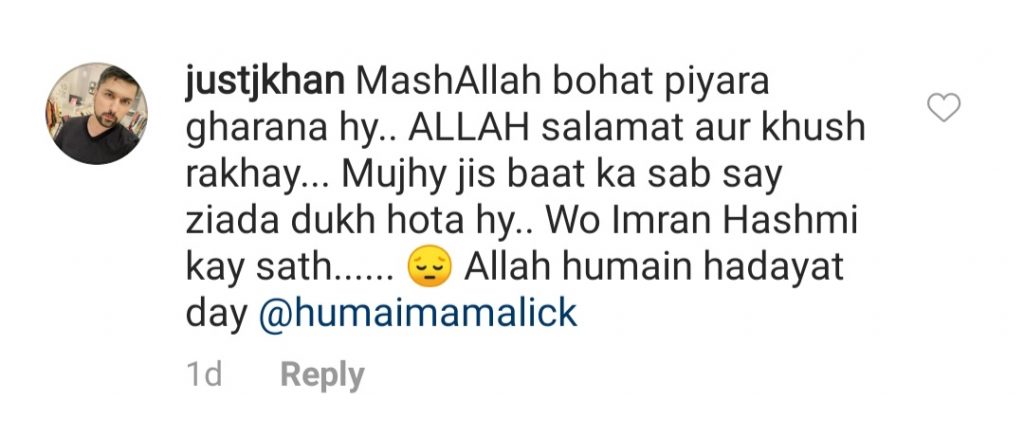 Apart from these, there are dozens of other similar comments on Humaima Malick's post on Instagram.  Malick's younger brother Feroz Khan is also an esteemed actor in Pakistan. However, Feroz recently retired from the media industry after deciding to pursue the path of Islam.
He is not the only actor who has done so. In the past, WAAR hero Hamza Ali Abbasi decided to quit his acting career to learn more about Islam as well. This is not a bad thing at all, but people in Pakistan always find a way to undo something good as well.
What do you think of this story? Let us know in the comments below.