Ever since their marriage, we've been seeing such adorable pictures and videos of Feroze Khan with wife Alizey Feroze Khan and we just can't get enough of their cuteness!
From Feroze sharing a photo of Alizey learning how drive to Alizey sharing an appreciation post for Feroze's character as Mir Hadi, we can see how much love they have for each other.
However, they're not the only ones sharing each other's posts, but Humaima Malik is also showing her love by sharing the adorable couple's photos like the one she shared with her fans last night. It's Feroze's birthday, so his dear wifey and sisters gave him a little birthday surprise and we're just loving how happy they all look. Nazar na lage!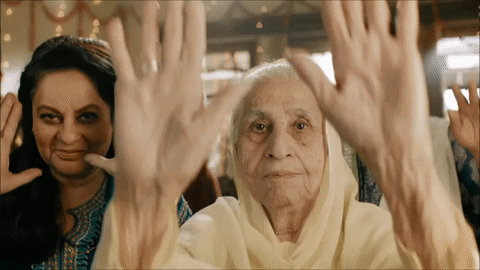 Along with sharing the couple's picture, Humaima wrote that she just couldn't hold herself back from uploading the picture without Feroze's permission.
Here's what she posted and quoted along with the couple's photo:
May you both smile like this for ever and ever Ameen !!!! Everyone please say Mashallah and keep giving all good energy and wishes to @ferozekhan sharing a picture of them without his permission 🙌🏻 @alizeyfk 🙈 c'mon it's his birthday 🎂 #fkbirthday
She shared more pictures on her Instagram wishing how she wants this love/hate relationship to last all their lives:
Meer hadi AkA @ferozekhan you hurt me the most you love me the most and I want this to continue all our lives ! I love you happy Birthday BOY ! 🤟🎂💙 P.S. @alizeyfk it was surprising surprise yayyy #khaani #FKbirthday
We just can't stop looking at all these lovely photos Humaima shared with us! (MashAllahx1000). We wish Feroze Khan a very happy birthday and a wonderful life ahead. God bless them always and may they always love and care for one another till death do them apart. Ameen!