Love is in the moments and when shared with the right person, everything else becomes dull and minute. This is the beauty of genuine and pure emotions that treasures the person for who they are and not for what they have.
This viral KFC proposal is the perfect example of such love. The South-African man proposing his sweetheart in a KFC cafeteria in between the meal has captured not just the attention of countless people, but of big brands as well.
Here's the KFC proposal featuring two very happy and in-love individuals:
Mzansi please help us find this beautiful couple, re batla ho ba blesser 😊 DM us any leads, there might be a Finger Lickin' Good surprise in it for you too. Batho ba Vaal re thuseng! We love love 😍❤️ #KFCProposal pic.twitter.com/6bj89dtj4j

— KFC South Africa (@KFCSA) November 7, 2019
#KFCProposal trended on Twitter as the world poured in its love!
The video shows the man going down on his one-knee following the proposing-tradition and pops the question. His lady overwhelmed with emotions, teary-eyed, accepted the man's offer and his declaration of love. The beautiful couple captured the hearts of many and received well-wishes from across the world. This is the power of social media. Moreover, #KFCProposal started trending on-site which led to other greater things.
However, where there is good, bad also resides. Similarly, many mocked the South African man on being poor and broke. But, God had a bigger and better plan for the two love-birds; Hector Mkansi and Nonhlanhla Soldaat. The people including the multinational brands came together in support and decided to make a dream-wedding happen.
Opportunist brands or genuine move?
Several giant brands came forth with amazing offerings for the couple to make their wedding an occasion the entire world would remember. From Audi, Coca-Cola, Huawei, Vodacom, so on and so forth; all tweeted to show their support!
These honeymoon destinations look far. Someone needs to drive them there. We got you.😉 #KFCProposal https://t.co/oiOMWX48Zp

— Audi South Africa (@audisouthafrica) November 8, 2019
Coca-Cola takes on the responsibility of quenching the thirsts of the guests at the wedding!
Yay for ♥️! @KFCSA 😍

Just like your chicken and our Coke® are the perfect pair, and we're all for bringing people together.

The soft drinks for the wedding are on us! We'll keep an eye on our inbox for all the deats. 💍💌#KFCProposal https://t.co/cXW8AjTtEU

— Coca-Cola ZA (@CocaCola_ZA) November 8, 2019
Free Huawei smartphones for the 'IT' couple of the month! 
Hey @KFCSA nothing moves us more than a story of love and as a result we would like to send the #KFCProposal couple two devices to capture all of their memorable moments. Please get Hector and Nonhlanhla to DM us. https://t.co/Etne2ulAOl

— Huawei Mobile SA (@HuaweiZA) November 8, 2019
#KFCProposal has led to an overpouring of contributions. Someone is even up for being the 'best-man'…for free!
I have seen everyone playing a huge role in this wedding well i would like to offer my services for free as a best man #KFCProposal

— Philani GUMEDE (@Philanimassaru) November 11, 2019
The best one so far: A girl loves a good jewelry piece and nothing's better than diamonds!!! A jewelry owner humbly offers a rose gold diamond ring to the lucky KFC couple, for free. 
Guys is the sweetest story ever. Please dm me,my jewelry company will donate with these two beautiful rings worth R45000. They deserve Rose Gold with diamonds . #KFCProposal pic.twitter.com/yXmnUUCYQT

— Emerald💎 (@billydlamini) November 8, 2019
At this point, this blessed couple might just catch some evil eye. Which we pray they stay clear of. As of yet, the South African couple that gained overnight-fame are having the time of their lives.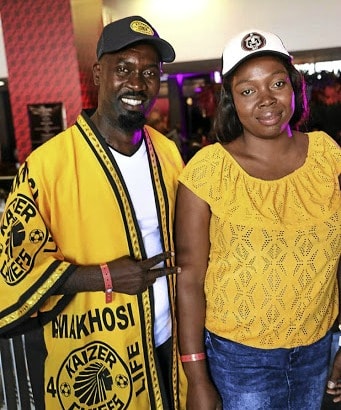 Public affairs director for KFC Africa, Zinhle Modiselle assured everyone that they are doing their best in helping out the couple with coordinating the donations and pledges that keep on pouring in.
She said, "We are fully respectful of the couple's privacy and wishes so all plans will ensure those are respected," Adding to this, she said, "We are working closely with the couple and providing all the guidance required to co-ordinate final efforts towards fulfilling their dream. We will definitely be sharing an update in the coming weeks,"
This humble couple is on a journey of a lifetime with generous people looking after them and trying their best in making their fairytale wedding a reality. Will we get a live stream? Most probably or at least we hope so. In a nutshell, social media, when used for the great good, can do wonders; even changing the lives of the deserving people.
Are you excited to see their dream wedding happen? Let us know in the comment section below!