Kinza Hashmi is owning the television screen with back to back phenomenal dramas. She has gained massive popularity owing to her versatile acting, and her mesmeric beauty. Recently, the actor has grabbed the headlines for a whole new reason. You must have come across social media users talking about her 'leaked video'. Well, let's talk about it.
The 22-year-old actress began her acting career in 2014 and appeared in several television commercials and serials. In 2014, she received a nomination for 'Best Negative Actor' at the Hum Awards for her phenomenal acting in Ishq Tamasha after which she gained appreciation from the audience, and subsequently, a lot of fame.
As she started her career at a very young age, her innocent-looking face won the hearts of many.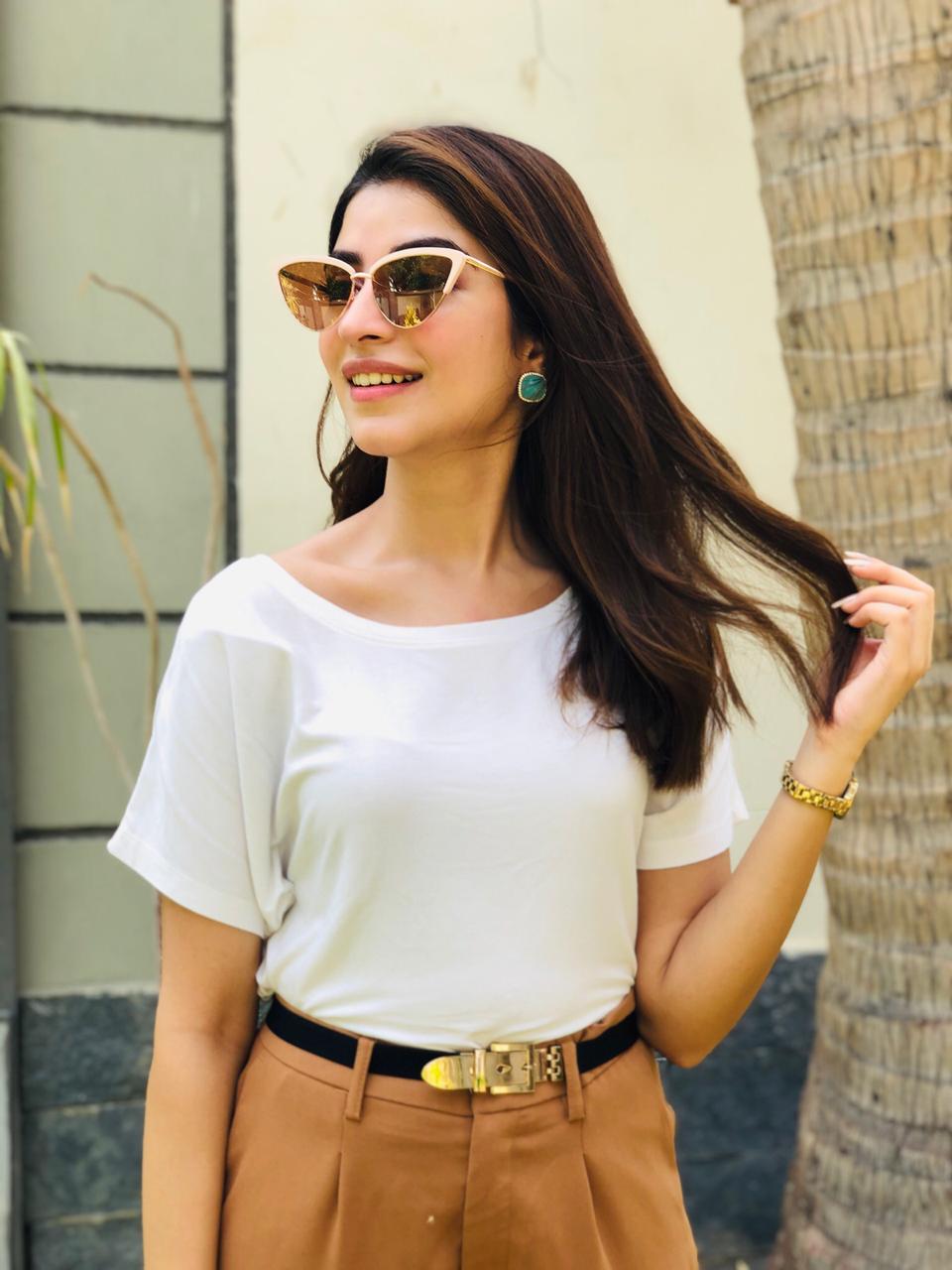 So, what is all fuss about her viral 'leaked video'? To be honest, when we first heard about this video, we were quite mystified as you must be right now. But contrary to what you may be thinking, the video is nowhere close to where your mind is wandering.
Shocker alert! Turns out, the video is basically a short film. We, too, were a bit taken aback for a split second. The short film, produced by Elements Prime, is a must-watch for Pakistani women, not only for its clever twist in the end but also as a reminder that revenge porn is a very real phenomenon.
As we all know, for the past few years, there has been a noticeable rise in the spread of indecent pictures and videos of not only famous celebrities but every other person. Speaking of which, just two months back, a TikTok star Romaisa Khan became the latest victim of 'leaked viral video'. Not so long before that, another TikTok star Minahil Malik's photo scandal made rounds on social media.
Taking to her official Instagram, Hashmi wrote, "Watch Leaked Video – a short film that makes you think twice before you post something on social media."
Check out the 'Leaked Video' here
The video highlights the dark side of the digital world where young women often fall prey to scandals and revenge porn. More so, her phenomenal acting amazed the audience. Apart from the entertainment and thriller, the movie reminds young women to stay safe amid the epidemic of scandalous video leakage.
Hashmi is without any doubt, rising as one of the most talented names in the Pakistani entertainment industry with some unconventional roles and some amazing dramas under her belt. Earlier, a clip of Ishq Tamasha actor surfaced on social media where she revealed her two cents on an ideal life partner. Hashmi believes that her husband should be 6 years older than her.
What do you think of this story? Let us know in the comments section below.