Komal Rizvi is not a new name in the entertainment industry. Rizvi, who has been singing since the age of 16, was introduced to showbiz by Ghazanfar Ali. Rizvi released her first song 'Bauji' in 1999 which went on to become a super hit bhangra song. Though Rizvi has started her career in acting with 'Hawaain' in 1997, she likes to keep her focus on singing. Rizvi has also hosted some popular TV shows including 'BPL Oye' and 'Nachley.'
Her voice is versatile and well-modulated with a fresh, lilting sound to it. She writes most of her lyrics and even composes the tunes for her numbers.
Komal Rizvi has been always known as the 'girl next door' and people love her for that. Whether it's her nightingale voice or her public appearances, Rizvi has marked her way through the industry and has ruled over many hearts. However, recently, we rummaged her Instagram and we kid you not, the woman has turned into a patakha from behen jee. 
Have a look at her slaying away…
Here's Rizvi flaunting her legs in that pretty cheetah print dress…
The moral parade is out there Here's another one that we landed on…
These were the responses that we came across!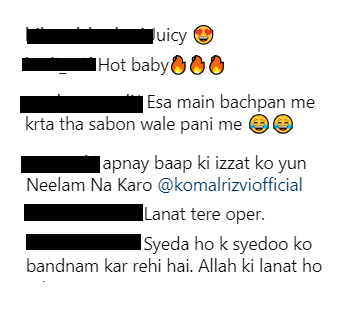 Here's her recent Boomerang…
Sarcastic much?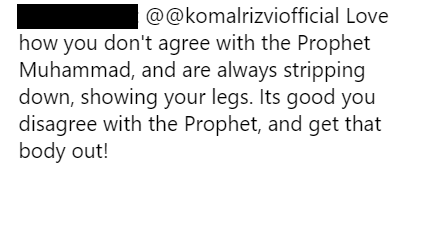 Keep scrolling… there's more!
One more person took a religious approach to the picture.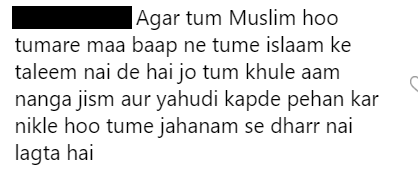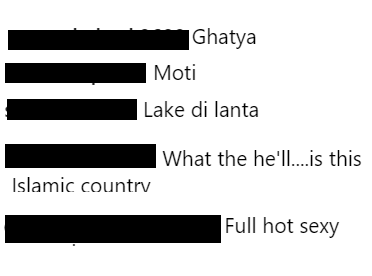 Look at her all dressed up!
Umm.. what?

So, these were the few current pictures of Komal Rizvi and people were outrageous on her new look. However, if you've forgotten how she looked like earlier, let us refresh your memory!
It's this…
What do you think about this change of Komal Rizvi? Do you think people overreacted or should she be left alone and let her live by her own rules? Because-YOLO?