Aaaaaand here we go again…
Mahira Khan, the most noteworthy actress in the local entertainment spectrum is again heavily censured for smoking a cigarette once again. She was caught smoking in a video that appears to be recorded without her consent and ever since it appeared on social media, it spread like wildfire.
In other news, Mahira Khan was interviewed by BCC during the popular talk show called HARDtalk. Her fans and followers were glued to their screens watching the whole interview. It finished on a high note as Mahira revealed many significant details about her career and life in general.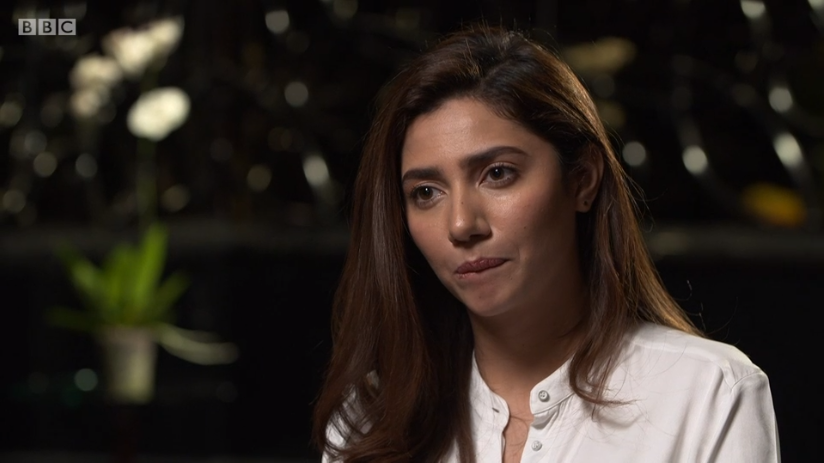 However, her interview didn't become the talk of the town just after the video featuring Mahira smoking appeared everywhere. One can pretty much sum up where the majority's priorities lie… As usual, Pakistanis on social media are not having it at all. They react as if she's a wanted outlaw who committed another major crime.
It's seriously appalling to see how people have reacted and we are just going to leave it here for you…
So, this person has raised a concern over she doing Ramadan segments and show on live television after smoking a cigarette.
She will be doing sehar & aftaar programs in ramdan and teaching Pakistanis about islam.
Warning – Smoking kills#MahiraKhan pic.twitter.com/pgY7YxWES4

— Zeeshan Haider (@iZeeshan_Haider) March 27, 2018
Ha ha ha ha
Find a relationship as strong as that of Mahira Khan and cigarettes :p

Janam janam ka sath :p

— Sadia A. (@DrSadiaA) March 27, 2018
It cannot get any worse than that, seriously!
Channel 24's 9 pm headline: "Mahira Khan cigarette noshi may bhe maahir"

Any sane person at the said channel who can put an end to this stupidity?

— Imran Ahmad Khan (@imranahmadkh) March 27, 2018
Finally, someone with a bit of sense…
Hello @TheMahiraKhan you smoke 1 or 10 cigarettes it really doesn't matter, do whatever you want to when you were floundering through your career none of these critics were there to succour, i had supported you then i will support you now, More power to you iron lady ? pic.twitter.com/en3OhWLTeo

— Ahad Abbasi. (@ahadabbasii) March 28, 2018
What in the world? How can someone be that stupid? It really pains to realize!
#MahiraKhan Caught Smoking Again.

3 times divorced, chain smoker and corrupt women are our celebrities and role models nowadays. We need to raise our standards a bit. #Shame pic.twitter.com/EKMxU2Oo0z

— Tehmoor Ali Abbasi (@TehmoorAAbbasi) March 27, 2018
In other words, people lost it again
Mahira khan is trending again on social media in Pakistan after another smoking a cigarette video.

— Ihtisham ul Haq (@iihtishamm) March 27, 2018
Because – hypocrisy and misogyny
Let's be real with each other lets ask real questions like why cant Mahira Khan smoke a damn cigarette?

— Zaid Khan Suri (@LaalBull) March 27, 2018
Not really a good idea but at least you are not hating on her…
For some Pakistanis, Mahira Khan smoking is the biggest issue Pakistan is facing, why can't we let people live the way they want ??
anyways i am rolling a joint in solidarity with Mahira Khan

— maXes (@maXes_MB) March 27, 2018
It must be distressing for the celebrity to witness getting bullied by so many people who have to showcase their hypocrisy in every way. One should always abstain from comments reeking of judgment. It's disgusting and is against our moral values as humans.
Share your thoughts.