For as long as we can remember, Mathira has always been up to something. She never fails to amaze us. Be it her shows, photos OR love life. The "aur aur aur" celebrity has amazingly maintained her reputation of being the most controversial VJ till this date!
We get to see new sides of Mathira every now and then hence, it is true that Mathira's Instagram feed is always a treat to watch! And here is exactly why!
Mathira just posted a picture wearing a DUPPATA and people are going crazy about it! But that's not it. What has triggered the people is the way she's carrying it with a fitted shirt and leather tights… cuz WHY NOT?
What do ya say?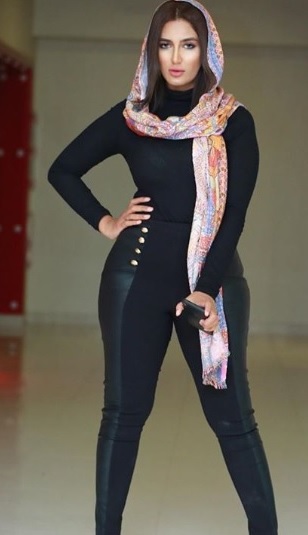 Mathira ka fashion sense next level hai!
Here's what people have to say about this

"Duppata for Allah, Ass for Abdullah!" HAHAHA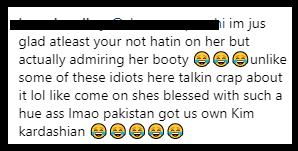 DAMMMMMNN…

"Pakistan has got its own Kim Kardashian!!
One thing we know for sure is that Mathira doesn't care about what people have to say. She had previously said that it is wrong to judge a woman from her clothes. 
Mathira was blunt enough to say that it is wrong to judge a woman's character on the basis of her clothing. She said that a woman wearing a top or jeans, or even a mini skirt can be a sober one.  It was a bit shocking when she said:
"Dusray log karein tou theek hai, apnay log karein tou La-haul Wala!"
She even confirmed that she is a Muslim and being a Muslim her life is all for her Allah and His Prophet (p.b.u.h), but it makes no sense to mix these facts with the fashion of today as the fashion designers are doing really well and are not crossing the social, ethical or religious boundaries. One's character should never be judged according to the clothing of a person.
Other than this, Mathira recently accepted the 10-year transformation challenge too!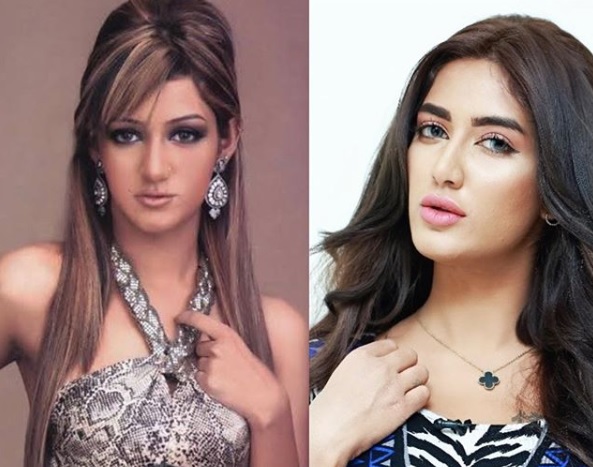 We can see a HUGE difference but the VJ was quick to explain the reasons behind!
"Started show bizz in a very young age born 25 feb 1992 that's the real date only used fillers for my lips one thing is for sure as you grow older your face matures the process from a girl to a woman is difficult at time I had a lot of acne issue people had issues with my skin tone and many things but you know wat beauty is with-in women judge women degrade them to hide their flaw why? I openly say I used filler and that's it im a woman and a mother many things change with in and yes I was little bit chubby before I've lost weight to!! This is for all the girls it's okay to be dark it's okay to grooom your self it's okay to have acne and bad skin at times no one is a Barbie and it's okay to use make up tooo"
We must admit that she's too entertaining. Always being in the limelight and star of social media, we are all waiting for more updates on her!