Since the day Mathira stepped into the world of entertainment, she hasn't failed to amaze her fans and followers. Although Mathira is a controversial personality, she's always been in the limelight for something or the other. Mathira has hosted TV shows, modeled for magazine covers, and ummm.. some juicy ads as well! Ahem ahem…
With her new projects, her sizzling Instagram account and what not, we sure get to see new sides of Mathira every now and then! Just a few days back, Mathira met an accident in Dubai and it was indeed terrible news. However, Mathira was safe and experienced a few injuries.
However, there have been many trolls out there who just can't stop showering hate on Mathira and for her choices in life. Just recently, someone trolled her on her divorce and called her 'talakshuda' which is absolute badtameezi..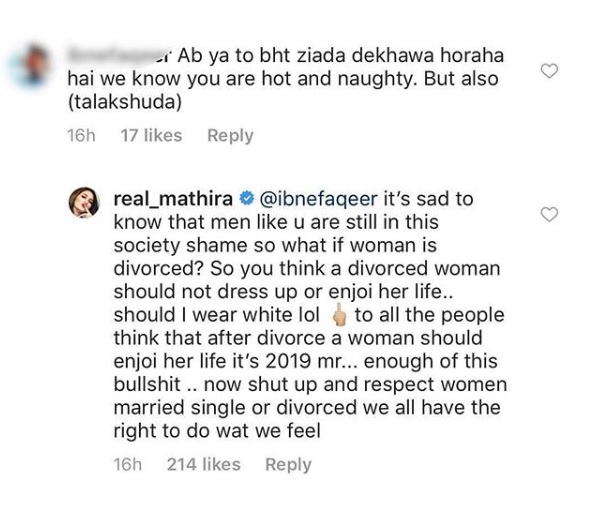 But little did the guy know that Mathira would slam him down in front of everyone. HA! He asked for it. What many don't realize is all the harm their one single comment can do. There have been so many incidents that have taken in the past where celebrities have ended up taking up their lives just because of some trolls who can't keep their mouths shut or don't have anything better or meaningful to do in life.
And this wasn't all! Mathira was recently targetted for her physique where people kept criticizing her body shape!
Plain rude…

Wth?!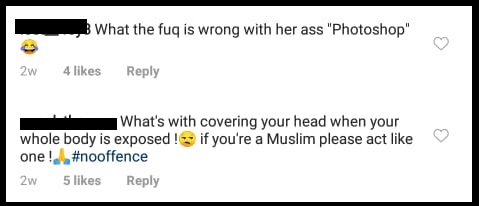 And the 'butt lift' comment!

And her response was absolutely jaw-breaking!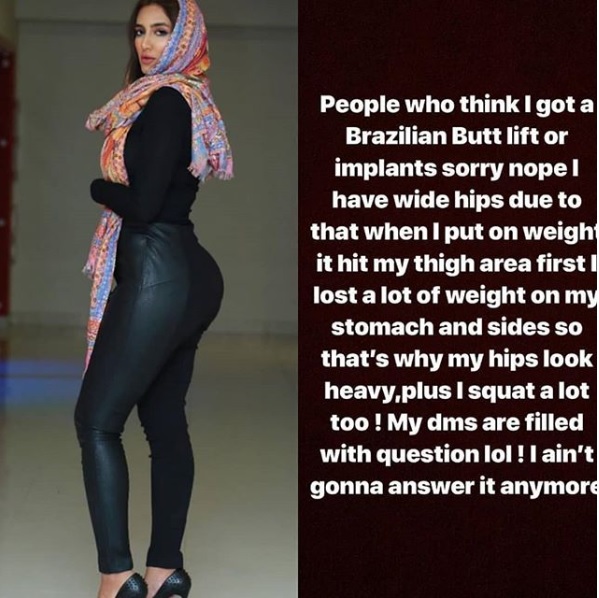 "People who think I got a Brazilian Butt Lift or implants, sorry nope. I have wide hips due to that, when I put weight, it hits my thigh area first. I lost a lot of weight on my stomach and sides so that's why my hips look heavy. Plus, I squat a lot too! My dms are filled with questions lol. I ain't gonna answer it anymore."
It's about time we learn some morals and ethics and how not to hurt others in any way. Let's not put others' lives in danger for the sake of criticizing someone or judging them for no reason at all. Let's be wise about the words we choose while we post something online and especially you want to bash someone!
Let's be responsible and show some sort of humanity which is rarely seen nowadays. Let's spread love and not hate!