When it comes to the justice system in Pakistan, there are tremendous amount of holes in the system. Every now and then we see a news float on social media where the justice system of our country failed to perform its rightful duties.
Meet Umme Rubab, a 20-year-old girl, belongs to a small village of Sindh. Even three deaths in her family (Grandfather, Uncle, and Father) on the same day couldn't shatter her courage but made her stronger. She refused to bow down and declared a battle. This battle against people, who wanted her to be imprisoned. Who wanted her to be silent and cry for her loved ones' death, who wanted her to accept what is going on from centuries with women?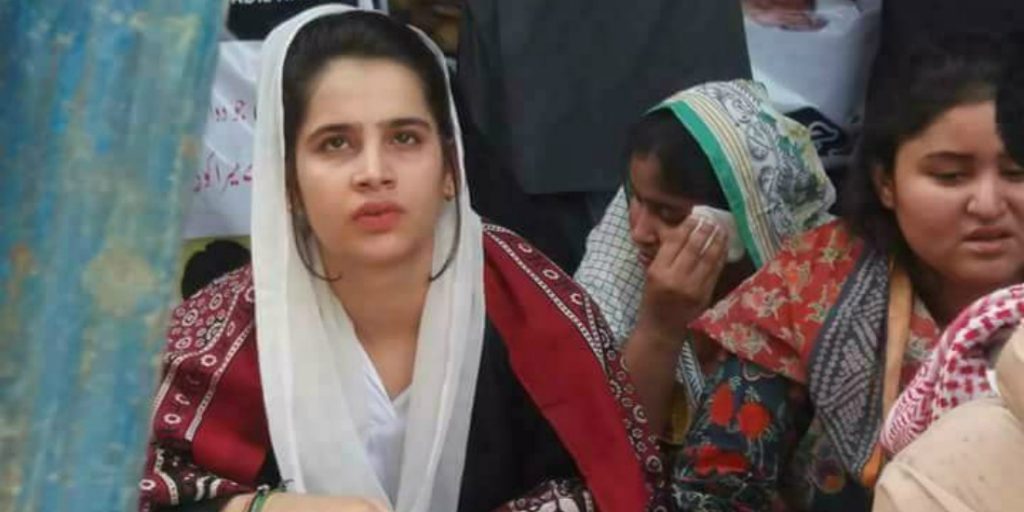 According to a Post Shared On Facebook, Umme Rubab Continues Fighting for her Late Father and Others:
Women are making a novel history in Pakistan.

A young girl Umme Rubab attends the proceedings of her three slain blood relatives at the court barefoot, demonstrating justice as a blind in the country.

She has been struggling for seeking justice since last 2 years for her three slain blood relatives who were murdered by the mighty Chandios of the Interior Sindh. But yet justice is far away from reaching her door.
Umme Rubab has single-handedly gone into a number of protests for seeking justice and has appealled almost all the legal departments of the state, but yet no stone has been turned against those powerful Chandios.

Rubab was a law student when her grand-father, father and uncle were killed. Now she is a lawyer.

She has become a symbol of resistance against the tribal brutality and the clan-and-caste-based genocide in the region. She has been challenging the war of tribalism and feudalism in the Sindh by struggling to take revenge from those murderers through the court of law.

2 years ago, she was just an ordinary girl. But the incident changed her dramatically and has made her an iron girl of resistance and challenge against the vicious patriarchs of the area.

Though she has not sought her justice, but she has become truly an inspiration for all other young girls in the Interior Sindh as far as true and just struggle is concerned.

Must watch this video of Umme Rabab
Her fight is not only against her father's killers, but her fight is against the mindset, that a girl can't. Her fight is against the people who believed that a girl is supposed to be weak. Her fight is against feudalism. Her fight is against the status quo, against the people with power, and for thousands of other girls and women who are living in prisons in their own homes.