They say disability has more to do with your mental state than your physical position. They say when it comes to disability, the person experiencing the pain is the only one with the will of changing what others think. Something like this can be said exactly in the case of Zahra Abbas
Meet the 26-Year-Old Zahra, a Beautiful Woman Born With a Physical Disability, But Showing To Everyone How Strong She Is!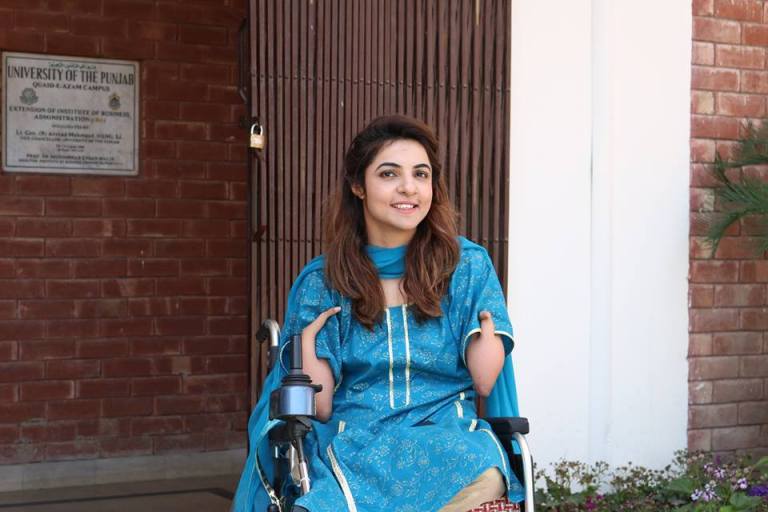 Zahra was born with a disability. By birth, she had her four limbs deformed. In an age when every child would have a school bag wrapped around their shoulders, where children would play ball and do all sorts of fun activities, Zahra would be worried about how to reach her class because it was located on the third floor. In Pakistan, schools don't consider giving attention to differently-abled locals, do they?
Despite being different from others, Zahra never allowed her disability to bound her for life. While she was deformed in ways that couldn't be treated, Zahra's family made sure to do whatever it takes to make the wishes of their daughter come true. More than that, Zahra's motivation and positive attitude took her places!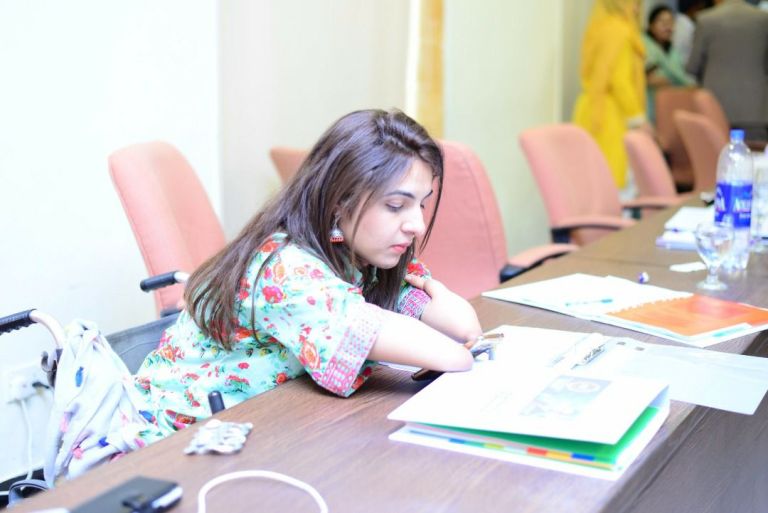 By using just her elbows, Zahra gave her Matric exams in 2008 and earned a gold medal from her school. She has also earned her MBA from Punjab University and is now working at Management, Development and Consulting Organization.
Zahra Also Won the Fatima Jinnah Gold Medal Award!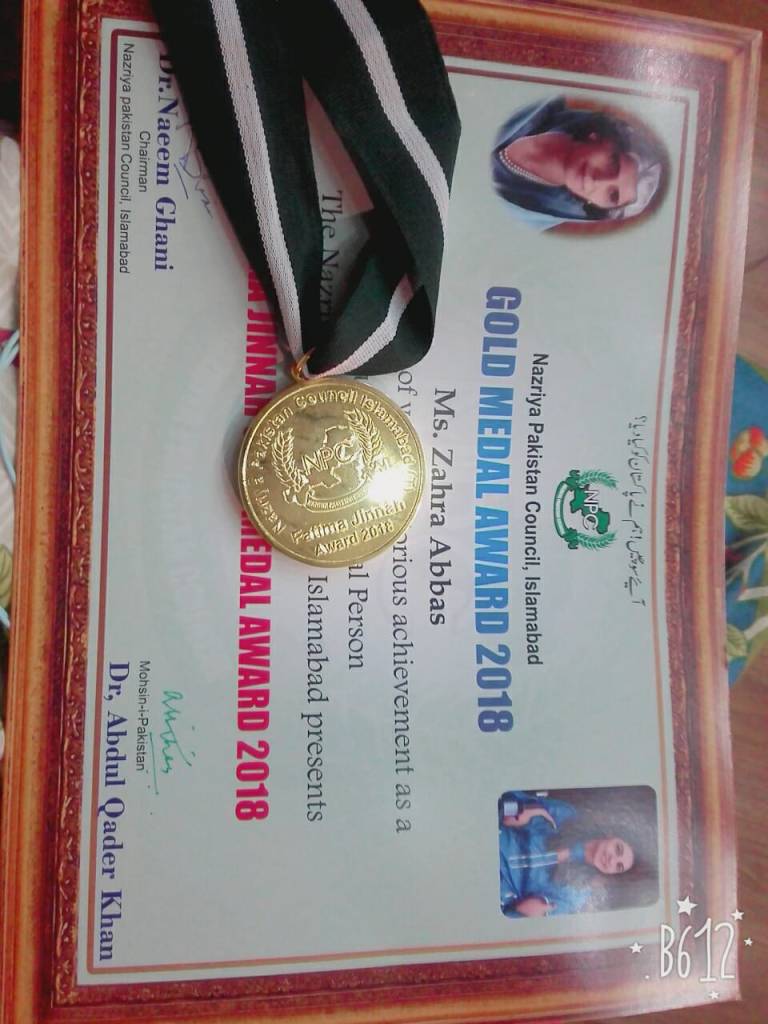 While recalling the countless number of struggles she experienced, Zahra was rejected by numerous schools due to her disability.
People like Zahra are indeed inspiring individuals who make sure nothing in life gets in their way – not even a physical disability.