Aiman and Minal Khan are Pakistan's sister duo who have made a name for themselves through excellent acting in several dramas. They have come a long way as actors since they started as young as teenagers.
Out of the two, Aiman got married last year to her longtime partner Muneeb Butt, who also happens to be an actor and the festivities kept on going. Full of extravagance and star-studded events, these two sweethearts tied the knot and we couldn't be more happier for the lovebirds. Now fans are all focused on Minal and curious about when will be hearing news of her marriage with her longtime partner Manzoor Khan.
Read Also: Top 10 Pakistani Actors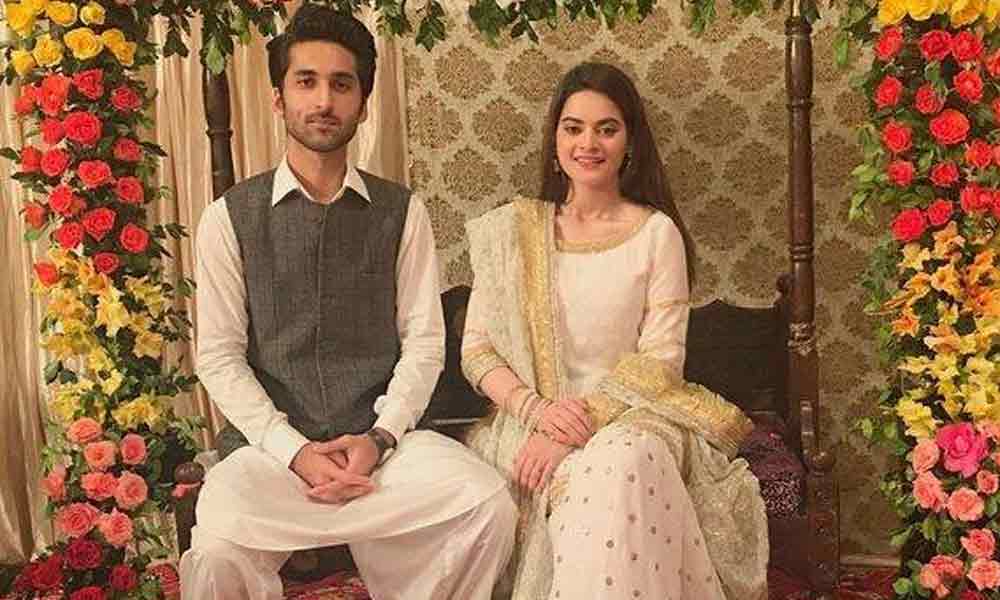 Aiman Khan Down, Minal To Go
Aiman now married was naturally asked about Minal's marriage plans since she is next in line. We know this much that she has found her man Manzoor Khan who is her long-time beau and people are dying to know when she is getting hitched. So did they ask directly to Aiman Khan regarding her sister and she straight-up responded that Minal is in a relationship and is seeing someone?
However, isn't ready for marriage yet. Minal doesn't care about keeping parts of her life public and chooses to stay private. Her marriage isn't certain yet until she herself is sure about it. So far by the information Aiman gave, it seems it won't be happening anytime soon? We'll know when she decides to take the plunge.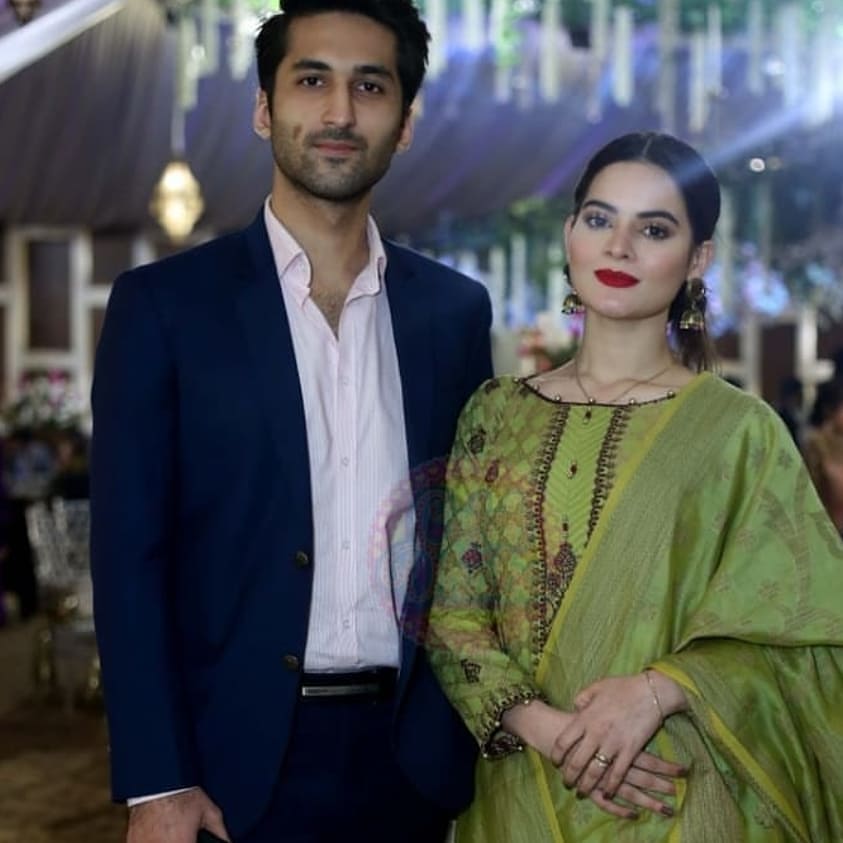 This beautiful couple is always seen together even in Aiman's wedding ceremonies – It will happen eventually though, or so we hope. Asking whether it will be Manzoor or someone else since they seem to be in this for the long run and we can not wait for the announcement. These cuties are definitely couple goals and Mazoor seems to be a complete gentleman, doesn't he ladies? Look at how cute they look together.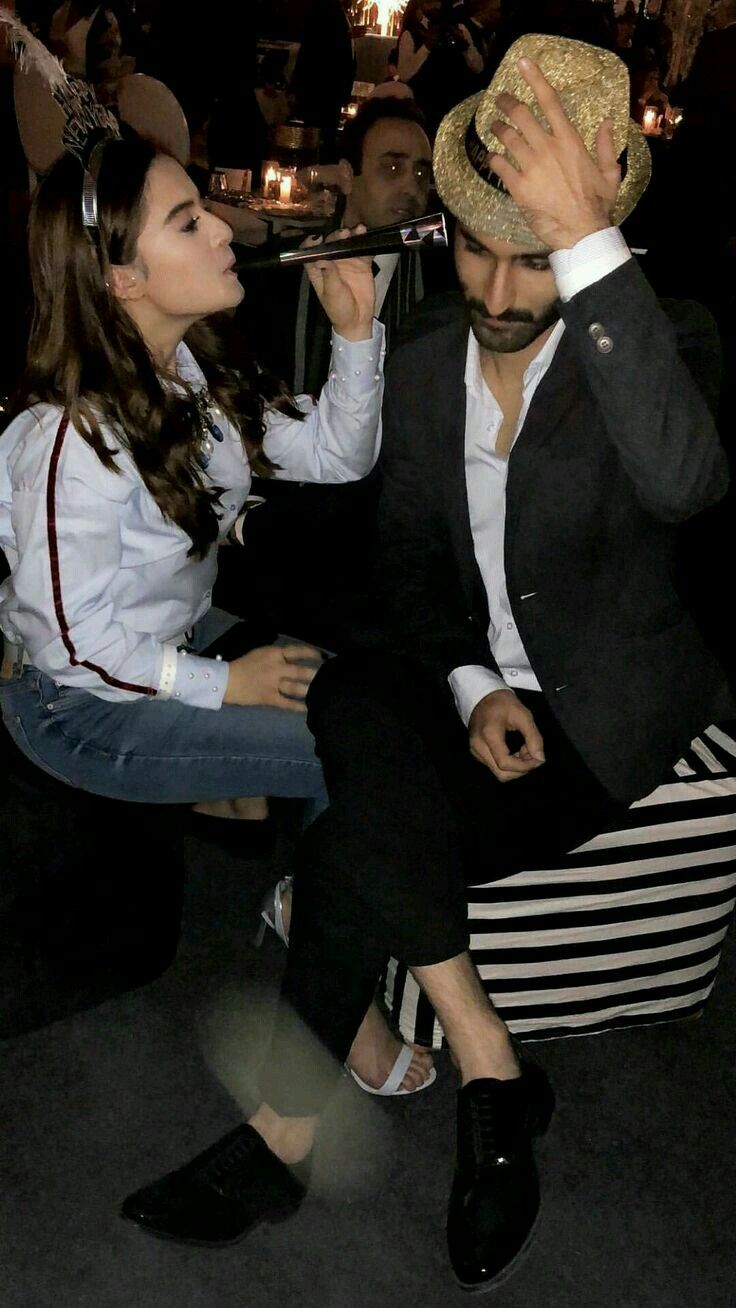 Haha, Cuties!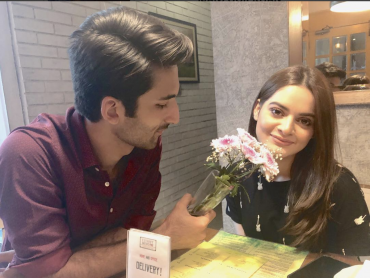 Aren't they just adorable?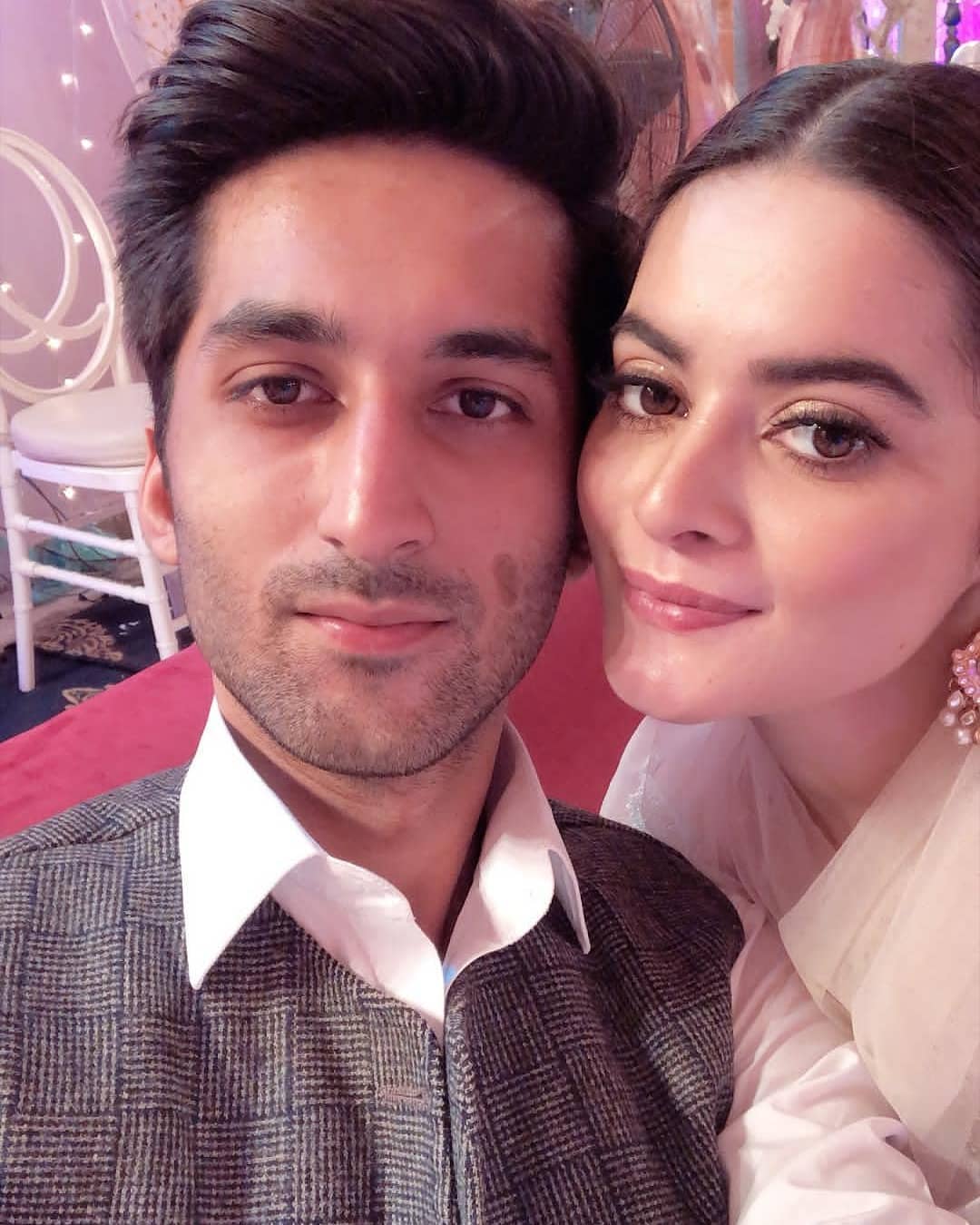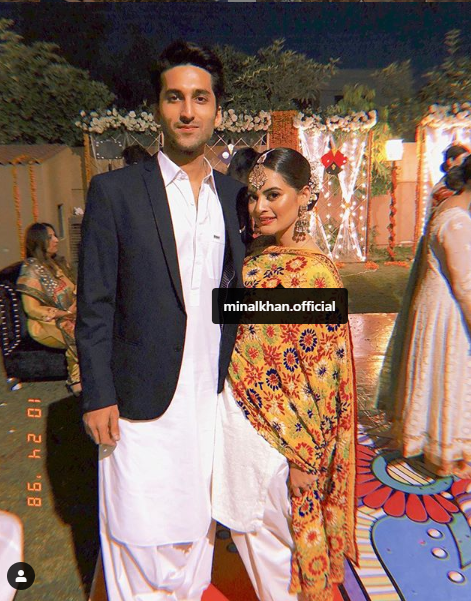 Fans sure love them!


Whenever they choose to marry we'll be here cheering this stunning couple on. Minal is a gorgeous independent woman and it is absolutely understandable for someone to just not be ready to get into marriage. It's always better to be ready for it then rush in something as serious as a lifetime commitment. You do you, Minal and at your own pace!
Read Also: 6 Reasons Why I Love Pakistan