You remember when the Ali Zafar allegations made by Meesha Shafi and various other women came out and everyone started saying how it'll end the career of the man? Yeah so none of that happened. Ever. And maybe all of us deep down inside knew that he will surface again. The PR games; the concerts, the appearance and TVCs as a man cooking food for his family and whatnot. Ali Zafar had the support he needed because everyone was too busy believing the claims because they wanted "proof".
Anyway, so after the allegations, Ali Zafar's Teefa In Trouble was a super hit (talk about ending his career right) and the singer-actor has now earned a Best Actor nomination for the upcoming Lux Style Awards.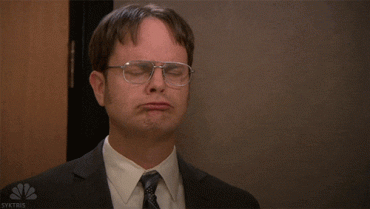 While the entertainment industry, overall, chose not to comment on the matter, there is one celebrity who voiced her thoughts regarding the allegations.
Emerging Pakistani Model Eman Suleman Won the Hearts Of Many When She Chose to Reject her LSA Nomination Because of Ali Zafar
Eman Suleman is known to share her thoughts regardless of how people may comment on them. The beauty with brains was nominated for the Best Emerging Talent in Fashion for the LSA'19 awards. She went on recording a video online where she shared how she will not be accepting this nomination as she wouldn't want to share the platform with an alleged harasser.
In the Short Video, Eman Suleman Gave the Following Message:
"I was extremely honoured to be nominated for the Lux Style Awards. What I'm going to say next is probably going to result in a lot of eyerolls and vitriol. [But] I do not wish to be part of an accolade that is shared with an alleged harasser. I feel no joy. Maybe give the nomination to someone who feels happy about it. I don't. I am basically done."
Could you possibly not fall in love with this woman any more?
Here's the video of her message with the following caption:
Not to rain on anyone's parade, but this, just, isn't for me. I'm sorry, even though I shouldn't have to be. Maybe I'm not. I don't know. Also, I didn't even send in my portfolio. 
I have a very tough time pronouncing the word eye.
What a behuda accent, btw.
Pakistanis Loved this Reaction By Eman Suleman
There's a reason Eman Suleman is a queen. She refuses to acknowledge her nomination in the LSAs because they've also nominated ali zafar and she doesn't want to share platform with a harasser.

— Faizan. (@merabichrayaar) March 30, 2019
FACTS!
Young model Eman Suleman would rather give up her nomination for #lsa2019 than share it with someone who has allegedly harassed multiple women.

Every time I type her name 'suleman' is autocorrected to 'superman' – which really isn't far from the truth. @eman_anjum

— nehasaigol (@nehasaigol1) March 30, 2019
YES!
Eman suleman boycotted LUX style awards and refused to be a part of something with alleged harasser.
Kudos to her for not just talking the talk, but walking the walk.
Brave step, more power to her. ?

— Anas Tipu (@teepusahab) March 30, 2019
While the bigger names of the industry won't even speak on the matters of harassment or equality, be like Eman Suleman, everyone.
Read Also: EMAN SULEMAN WALKS THE RAMP WITH NO-MAKEUP