The days of innocence are long gone when children having missing teeth were considered adorable. But now, the era of beauty pageants for girls have started and sadly, it's getting out of control, as each day is passing. With the clock ticking, another girl is enrolled into this competition which is now a shortcut of giving your daughter a boost and confidence from an early age. It is made to look like a golden opportunity when it's loaded with tons and tons of gifts along with media coverage to make your daughter famous. Moreover, it doesn't just end there. It carries a psychiatric disorder, along – popularly known as pedophilia.
Both the mainstream media and Hollywood are working at their best to make pedophilia normal by spreading it in a way so that it's not obvious and it makes it catchier around the globe. Out of all the ways there are, they are working on the one that stands out is 'pedophilia' as the 'attraction to minors,' by using abusing language. It all revolves around the phrase "All glitters are not gold". Recently, an event took place at a shopping mall in China that portrayed how the fashion shows have crossed the line. This event had girls who were not older than the age of 5, who were seen walking on the runway in a Victoria's Secret- style show.
The images of the show come as a major shock and a setback for all who considered it of being a cute kind of a show where kids will be dressed in their lovely outfits. But little did they know,  it came out to be the total opposite.
Here are some of the images from the show: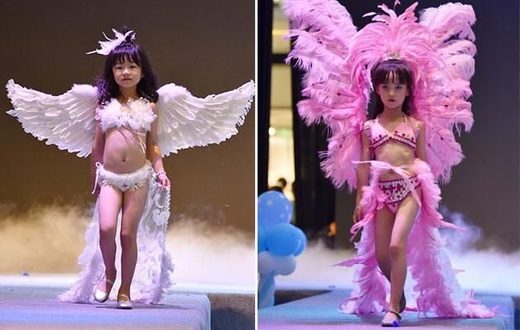 Well, we don't see how one should be proud of this…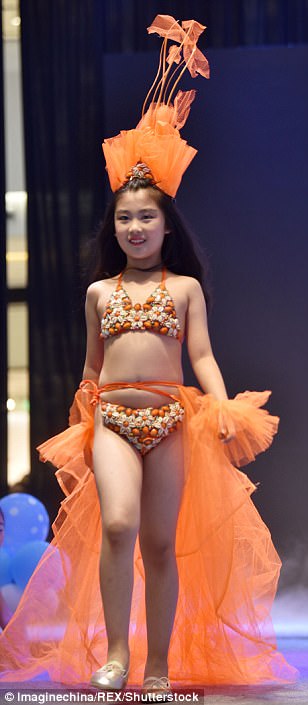 A little too much?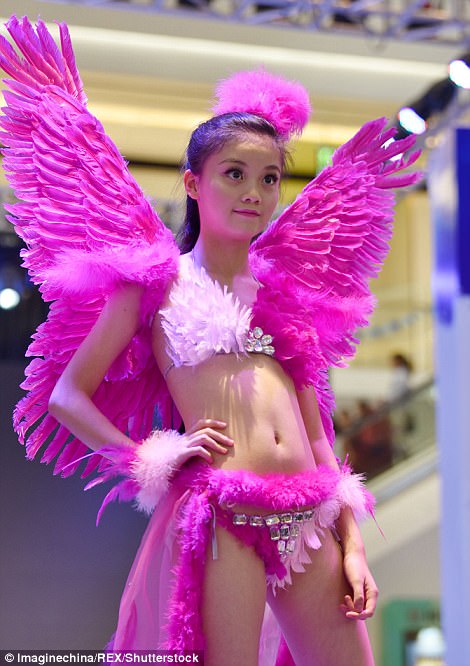 As per an old saying, "there is no smoke without fire", and even in this scenario, the phrase proved itself of being true. Kim Kardashian posted the images of her new children's line, which included a bikini and a lace slip dress to which a disgruntled replied, "I'm not dressing my 4-year-old daughter in a leopard & lace slip dress from Kim Kardashian Kids Line,".
This is no less than a creepy agenda with the mainstream pop culture to normalize and force the public to accept pedophilia by attempting to make us feel ashamed or sympathize with pedophiles by passing it off as a neurological condition. But, we individuals should understand that there is no neurological condition in which a person has no control over and we should not sympathize with those who want to rape or exploit children.