After Nasir Khan Jan and Hamza Yousafzai, the one who took social media by storm with unique videos is none other than Nouman Khan. Introducing himself as 'the cute one' on social media, he always stunned people with his original content and left the haters speechless!
His Dancing Videos Are Quite Popular Among Social Media Users!
To entertain the masses, Nouman Khan has attempted several things including 'Pani Wala Dance' and 'Shower Dance'. With his sizzling dance moves in water, he put the floor on fire! P.S. Watch the video on your own risk!
#OMG? Shower Dance Nouman Khan "THE LEGEND" And Nasirkhanjan Latest Dance Out Nowww….!!! ????#TAG Who Can Beat Us In Bathroom Dance..!!??

Posted by Nouman Khan on Thursday, April 11, 2019
And this is one of several clips!
And How Could We Forget His Video On 'Introduction To Perfume'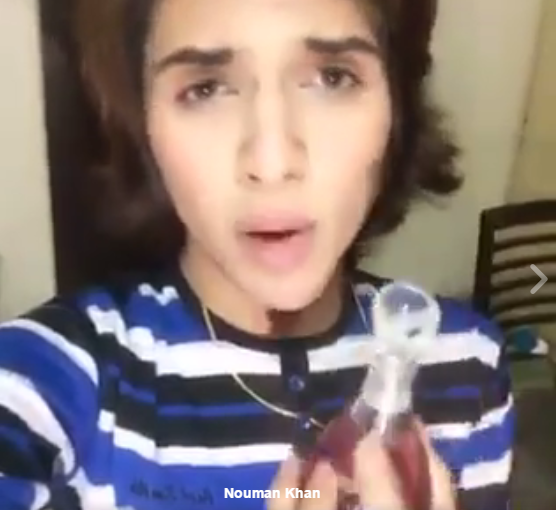 According to Nouman Khan, perfumes are essential for humans, especially when they are going out in public. 'Perfume lagana bohot achi baat hai.. khaas taur rush mein, jidher crowd ho ziyada'. Nouman knows very well that the security conditions of the country are definitely not a problem, but going into a crowd without perfume is.
Two Months Ago, Nouman Filed A Case Against His Parents Complaining 'Mujhe Kyun Paida Kiya'…
Pakistan's famous news website Daily Pakistan posted a video in February 2019 in which Noman Khan is telling the reporter that how depressed he is that his parents gave him birth. On the reporter's question on what did your parents say about this decision, Nomam Khan said, "unse maine baat ki hai, lekin unki taraf se no comments."
While the video was being recorded, Noman Khan shed a tear and looked highly upset with the current scenario. Nouman Khan also talked about his struggles with depression in the video. We don't know how much truth does his statement hold.  Is it just another way to be in the limelight? Or will Noman Khan actually file a case against his parents? God knows well.
But His Recent Video Will Be The Memorable One!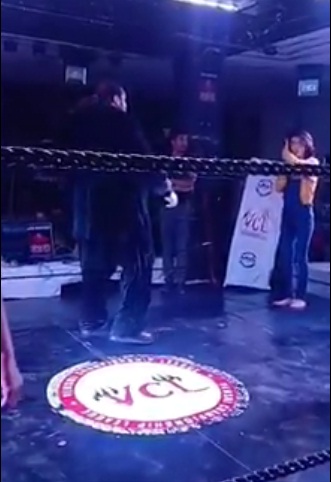 A few days ago, Nouman Khan posted a video from his official Facebook page in which Nasir Khan Jan was fighting with him. It was a clue to many but alas, we didn't get it. Right after 4 days of that video, Nouman – The Legend shared the sad news of his breakup with Khan Baba. Pakistani Hulk from Mardan was standing in the wrestling ring with Nouman Khan but as he offered him to go for coffee, Khan Baba got angry and tossed his hand away.
The two of the boys tried to grab Khan Baba on Nouman's order, our very own Pakistani Hulk smashed them on the floor as well. And after getting done with the poor guys, Khan Baba did the same with Nouman too!
Here Is What Happened In The Wrestling Ring!
#OMG Apka Apna Nouman Khan "THE LEGEND" Breakup With Khan Baba And Wrestling Fight With Him…!! ???#Mention That Person Who Will Take My Revenge From Him..???

Posted by Nouman Khan on Sunday, April 14, 2019
Well, he is famous for his dramatic videos that people troll on a daily basis. People think that this is his way to be in the limelight. What do you guys think? Let's see if Khan Baba has to say something about the incident or not.
Do you want to add more to the story? Share your thoughts with us in the comments!