The education system in our country sometimes turns into that Bollywood movie that is full of sasti entertainment and cheap tactics to gather the audience. A country where women lose the battle with their lives in the name of honor – a Forensic Medicine book taught to MBBS is just "enlightening" us all about the difference between a virgin and non-virgin woman.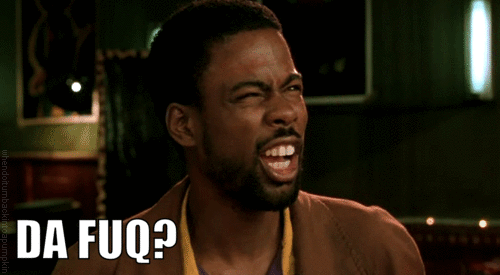 The differences that are mentioned in the textbook are enough to make you go ballistic. We're wondering who's the author of the book and how many vaginas has she/he seen all their life. The amount of stupidity doesn't exist…sigh*
Have a look at this!
University level medical textbook in Pakistan. pic.twitter.com/BNWUm5rzDJ

— Aima Khosa (@aimaMK) January 30, 2019
Clearly, a flood of responses were bound to occur after the tweet.
Some wrote that the book was written after forensic research and there's nothing wrong with it.
Its most probably a forensic textbook and forensic experts used these information to examine cases of alleged sexual assault. Nothing wrong with it I think

— Hussain Akbar (@drhussain59) January 30, 2019
Nothing strange in this….. This might be something alien for nondoctors but its part of our syllabus in the subject of Forensic Medicine.

— Dr.S.Ikram Tirmizi (@drtirmazi) February 1, 2019
Stop meddling with medical books. This is most definitely from forensic medicine.

— Sara Anwar (@Dr_Sara_Anwar) January 31, 2019
Then, there were people who stated that this was beyond ridiculous and factually wrong.
WTF?????????

— Mahwash Ajaz (@mahwashajaz_) January 31, 2019
I'm a little concerned that y'all don't know what a real vagina looks like… or like basic female anatomy, damn

— Mishka (@mish_meka) January 31, 2019
Everything is wrong in that text. Just ask any adult woman in your family.

— La Mujer Orquesta (@MujrOrqusta) January 31, 2019
How to find out if a girl is a virgin?
We did our own little research and stumbled upon the virginity test that's basically involves testing for laxity of vaginal muscles with fingers (the "two-finger test"). A doctor performs the test by inserting a finger into the female's vagina to check the level of vaginal laxity, which is used to determine if she is sexually active.
What's your take on this detailed and accurate 'NOT' description of identifying a virgin? Share with us in the comments section!