In a move that not many had expected, while the education system rots in pursuit of quality, the government of Punjab has taken a decisive step. The Punjab Govt, as soon as educational institutes reopen, has made the teaching of the Holy Quran with translation compulsory.
The notification was issued on Sunday and it states that the teaching is compulsory in all universities of Punjab. "Lecturers in all universities of Punjab will teach the Holy Quran with translation to all students," reads the notification. Adding that the Holy Quran will be taught separately, apart from Islamiat, which is already being taught.
The step is said to be the brainchild of Governor Punjab, Mohammad Sarwar. On the change, he stated, success for us humans in the world and in the Hereafter can only be achieved through acting on the Quran and its teachings. Thus, if one doesn't understand what's in the Quran, it is impossible to put in practice.
Quran a complete code of life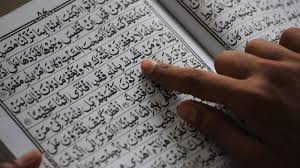 The Arabic version may help us generally, but it cannot help us act on the teachings the way Allah Almighty expects us to. Moreover, students will also be receiving lectures on the Holy Quran regularly.
Sarwar also adds that the Holy Quran is the complete code of life, a book like no other. If students put their teaching into practice, there is nothing that can stop their success. This is why the Govt of Punjab decided to take this step in the first place.
An amendment will also be made in the constitution of Pakistan which would make this teaching compulsory. That is if other provinces also take up this beautiful plan.
After the 18th amendment, provinces have the authority of handling their own education. This is the reason that this step will only be implemented in Punjab at first.
What do you think about this story? Let us know in the comments below.