Pakistani actress Saboor Aly in a recent interview revealed that how her brother-in-law Ahad Raza Mir proposed her sister Sajal Aly for the wedding.
Ahad and Sajal is one of the most loved couples of Pakistan entertainment industry. People are eagerly waiting for them to get married soon. It came as a pleasant surprise for the fans when they announced their engagement in June last year.
In an interview with Fuchsia Magazine, Saboor was asked how and when did she find out about 'Sahad' (a nickname used by their fans). "Sajal had a feeling that Ahad was interested in her and then I tried to convince her as well to talk to him," she said.
Saboor also said that initially Sajal wasn't ready to get into a relationship but Ahad convinced her. He also made things official very soon by bringing his parents to their home.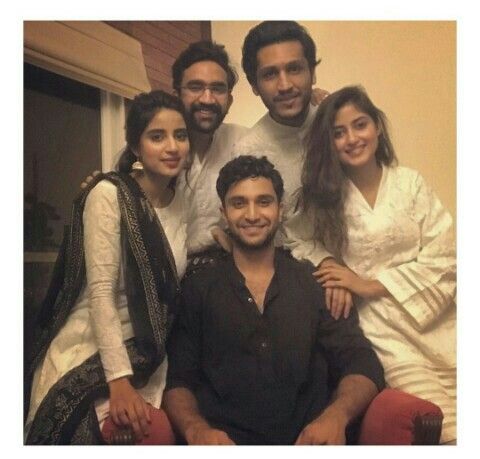 "To be honest, Ahad and Sajal didn't date. In fact they went they got things done the right way. Ahad first confessed his feelings to Sajal and then our families met. Ahad's family brought a proposal and then things got finalized," Saboor added.
As per Saboor, Ahad's mother was very keen to get them hitched as soon as possible.
Moreover, initially, Saboor used to call Ahad by his name, but after they announce their engagement on social media, she started to call him 'Ahad Bhai'.
Ahad-Sajal soon to get married
All set and done, the couple is now all set to get married soon. They have been preparing for their big day. Sajal has been dropping hints about her most anticipated wedding and fans can't keep calm.
The couple has been handing out their wedding invitations and one of the guests is British Deputy High Commissioner Mike Nithavrianakis. The things got confirmed when British High Commissioner thanked the couple for the wedding invite on Twitter.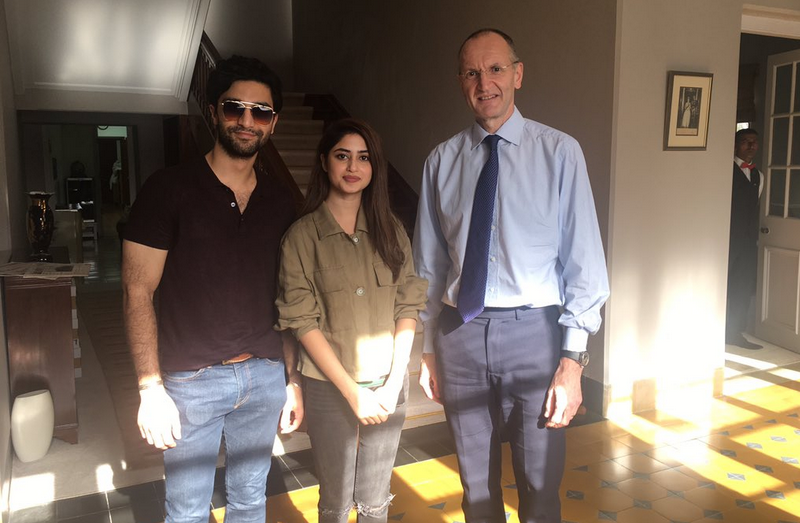 Nithavrianakis shared a picture with the couple and said that it was wonderful meeting Sajal and Ahad to receive an invitation to their wedding. "They've been 'married' on-screen several times. Now for the real deal. Best wishes to them both," reads the caption.
Earlier, social media was abuzz after a picture of a cake which had 'Ahad aur Sajal ki dholki' written over it went viral.
We are still not sure about the wedding date but with the major hints coming out, seems like the couple will drop the big bomb of their wedding anytime soon.