Samina Peerzada is a Pakistani actor, producer, and director television dramas and films. She is famously known for her dramas like Inteha, Zindagi Gulzar Hai, Rehaai, and Dastaan.
Samina is all about standing up for basic human rights for every individual, not just women. She directed her first film Inteha in 1999. This was based on the social issues of society and addressed the dark, hidden side of marriage; marital rape.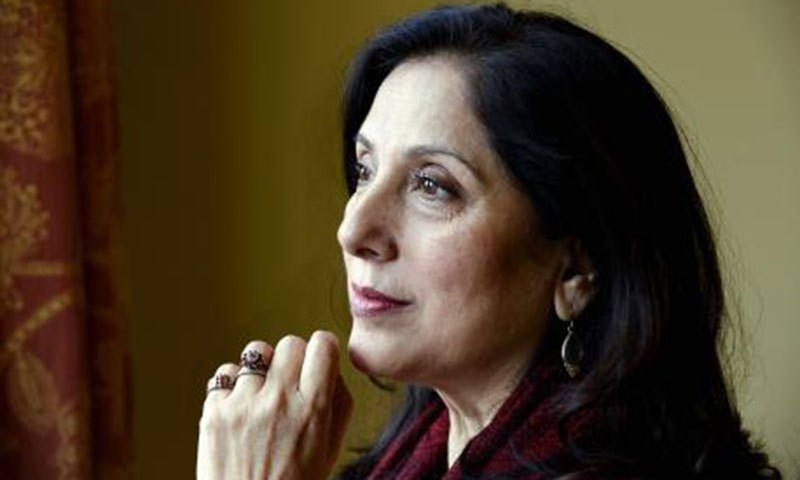 She has always been a patriotic Pakistani and an activist. Recently, after Imran Khan became the Prime Minister, her tweets have thus become more patriotic.
We are ready to build dams n bring our people out of poverty n ignorance we are ready on one call. We trust Imran Khan with our taxes n our money . We have faith. N we are Ready.

— Samina Peerzada (@SaminaSays) July 27, 2018
She has almost 44k followers on her twitter page which means with such a huge fan base, her voice is being carried forward. She is inspiring and motivating so many people to serve for the purpose of our country.
The real work begins now dear Pakistanis lets do our best to help IK bring the change. A leader needs its people on the same page of history. The change comes from within n sometimes it hurts so remember no matter what we shall win n make our home Pakistan a better place to live.

— Samina Peerzada (@SaminaSays) July 27, 2018
She is an influencer to all of us and playing a part of a leader. And people are agreeing with and liking this.
Yes agreed all ppl of Pakistan n specially our celebrities play a great role as you are role models of many ppl

— Saba (@sabaagha300) July 27, 2018
She tweets regularly and its always something inspirational to get us on our feet and think about bringing change.
There's no magic wand to progress it's a constant effort with a resolve to respect humanity justice n truth .changing the system for the betterment of every human being n other living beings n ecology

— Samina Peerzada (@SaminaSays) July 27, 2018
Receiving so much support and encouragement as well
So happy to see your excitement and and enthusiasm towards new government and change in the country for good. Being a celebrity i am sure you are living a good life at this stage of life but having concerns about poor people in the country is appreciating.

— rose (@RoseCmi2007) July 27, 2018
And just recently, she tweeted this which made us more proud of her
Lets promise that there will be zero tolerance for violence against children in Pakistan. It's every child's right to be safe n educated n be happy

— Samina Peerzada (@SaminaSays) August 5, 2018
As we know, so many cases are taking place currently against violence and child abuse almost every day. We read in the papers about girls being raped by policemen and even young boys being kidnapped and tortured. Now, even the animals are not safe, like the pregnant goat's case. So, someone had to step up. A celebrity with a good fan base is what we need as a leader in this Naya Pakistan.
Let's hope more celebrities come together and stand for what is right and against what is wrong. And surely, these small steps are going to bring a huge change eventually. It's better to start somewhere, as long as we are not giving up.