When it comes to speaking about racism, that is indeed something which should've been discarded from the society decades ago, but the opposite prevailed. The Western slavery is the prime example of how racism peaked back in the day. The blacks being treated as animals in the zoo, the blacks being kept as slaves by the whites and not to forget, how the only profession the blacks ever had was being servants and maids to the white.
In 2018, where the millennials know the clear difference between white privilege and black mistreatment, a local brand from Pakistan showed their insensitive side.
This isn't the first time a brand showed their superior complex depiction and this certainly isn't the first time a brand's photo shoot has caused a social media outrage.
So Sana Safinaz Tried to Make their New, Weird AF Lawn Collection Somewhat 'Appealing' By Shooting it In Africa
For Starters, WHO in the World Would Wear Feathers in THIS Heat?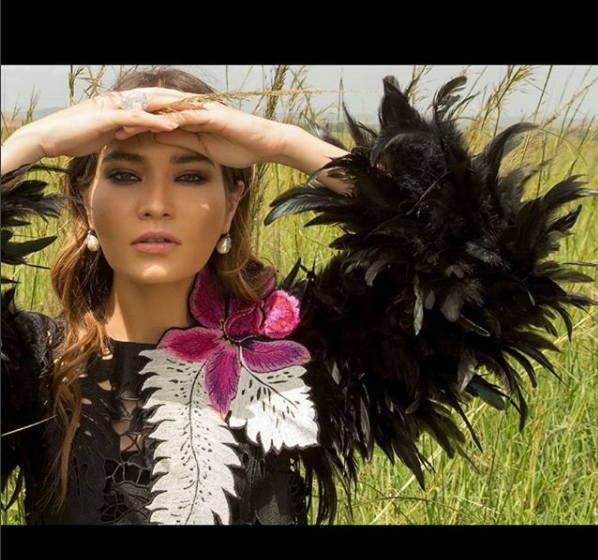 Anyway, let's steer back to the topic.
So Sana Safinaz, a top brand in Pakistan, which makes millions every year, has women going CRAZY for their clothes, just showed how insensitive they actually are.
Choosing to shoot in Africa among black man stands a white, privileged model, being covered by an umbrella which the same black man is holding.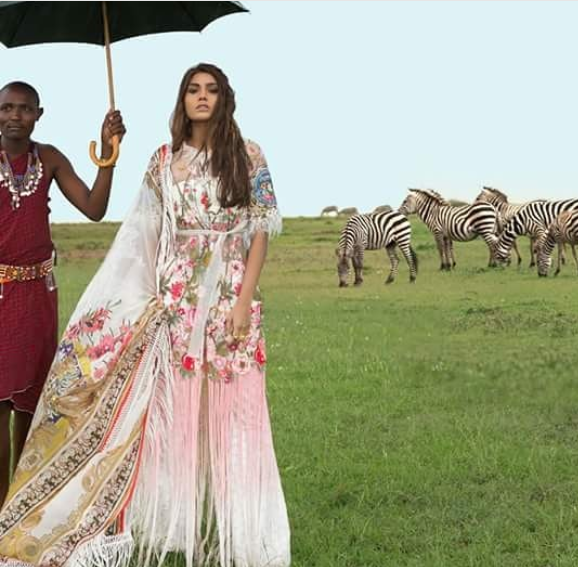 This is 2018 – but Sana Safinaz's creative minds are limited to black slavery; using the Africans as ornaments and somewhat the lower race.
Here's More:
You Just Can't Tell What Are They REALLY Trying to Tell Here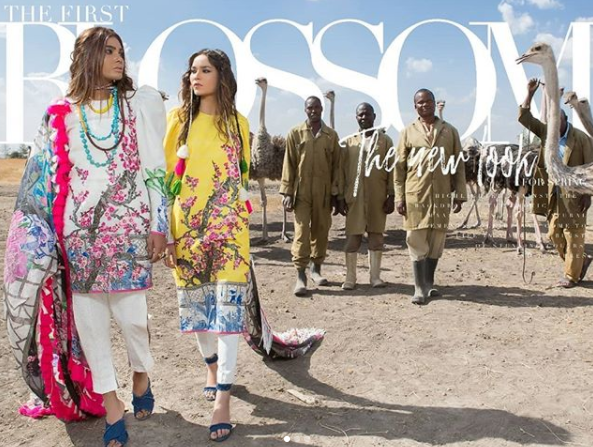 With Their Poor Marketing Strategy, Sana Safinaz's Shoot Led to a Social Media Outburst
#SanaSafinaz learned nothing from their infamous 'coolie' ad campaign a few years ago. Now they're at it again appropriating African culture and using black people as props. Apparently #racism sells! @sanasafinazoff pic.twitter.com/UDofKaWsiz

— Nida Kirmani (@nidkirm) March 7, 2018
LOL
Sana Safinaz' new photoshoot with Black people is so fucking infuriating and demeaning. You look at brands like Generations and you see how its becoming inclusive and then there are fucking dumbass fucks like sana safinaz taking us back a hundred years.

— Fariha (@Fay_Alif) March 8, 2018
Pretty Much There
sana safinaz a large pakistani clothing brand using native africans and their culture as props. yall still want to tell me the deep rooted racism in pakistan is not there? try again pic.twitter.com/jBEZUshAUY

— sosun (@sosunm) March 7, 2018
YES!
I am sorry am I missing something here with this campaign? Sanasafinaz using these people as an ornament to selling their over priced lawn?? Mind blown at why they would deem this acceptable to the slightest. #disturbingAF pic.twitter.com/rVcWyXJfnF

— S H A H (@ShahTalks) March 7, 2018
While the brand has very safely removed the images from their social media handles, what remains is how they even though it would be okay to use racism to sell their garments this year.
If all of this was done just as a publicity stunt then congratulations, Sana Safinaz, you geared all the attention. But at the same time, you just showed how pathetic and engrossed the mindset of the creative heads at SS, a top clothing brand in Pakistan, really is.