The actor who rose to fame at a very young age and has made several women week in the knees is now officially off the market! The Ho Mann Jahaan actor Sheheryar Munawar is now engaged to be married and women are heartbroken. Like legit, all the girls are in tears! The engagement took place in an intimate affair with close family members and a few friends.
His latest film Parey Hut Love will be gracing the cinema this year where he is starring alongside Maya Ali, Ahmed Ali Butt, and Zara Noor Abbas. He got engaged to his future better-half this Saturday in an intimate ceremony. Munawar's fiancée Haala Soomro is a doctor and that's all the information we have of her as yet.
Have a look at the happy couple!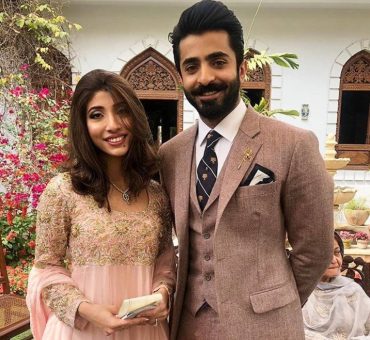 Just look at two lovebirds…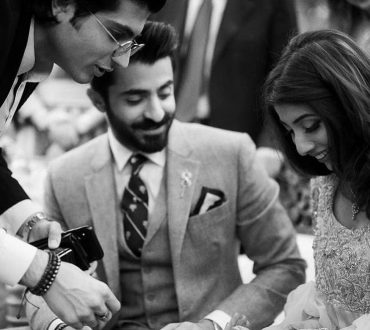 Sheheryar Munawar and Haala Soomro with their loved ones on their engagement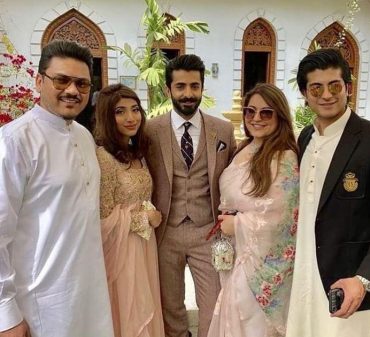 This is plain adorable you guys!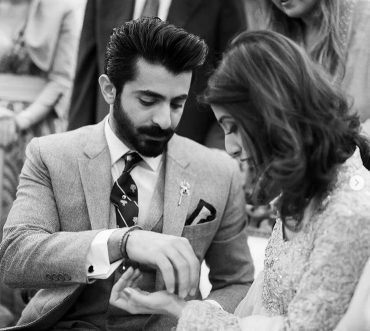 While some people are gushing over the adorable couple, others are not holding back their criticism towards Munawar's fiance and are reacting in the most ridiculous way possible. It's sad how earlier the target of petty minds was Feroze Khan's wife Alizey Raza, Zaid Ali's wife Yumna, Mooro's wife Eruj Hadi and now it's Sheheryar Munawar's fiancée Haala.
How did all these people get the license to judge these gorgeous women? Have a look at what people had to say for the duo.
Ummm what?
Shehryar munawar khud itna pyara kr uski fiancé Astagfirullah ???????? why Allah mian?

— ?? (@Areeeshhh) March 4, 2019
This just baffles us!
Hennaaa :/
kiaa hai yh? pic.twitter.com/GTiGav8y3W

— . (@AroomaSheikhh) March 4, 2019
This user stated that its all about the money and that's why he's marrying Haala.
Dollar ka chkkar hai ?

— Ashar (@usernamtacken) March 5, 2019
While some went ahead and bashed Haala, a few users were smart enough to focus on other things…
This user stated that Haala is gorgeous, and might not be photogenic
She is so beautiful just not photogenic

— Amama (@irfabia) March 4, 2019
Another user wrote that maybe it's not always about appearance and the inner beauty counts too. (Although, we think she's very attractive!)
Beauty fades though, shayd actors ko ye baat zyada jaldi samajh ajatai hai kyun ke wo bauhat khoobsurat larkiyon ko dekh chuke hote hain. And maybe, for him, she's the most beautiful girl in the world. Ese nahi kehte, especially jab aap khud ek larki ho ❤️

— Maryam (@BefourMaryam) March 4, 2019
This user is just sad that Munawar is off the market! (Story of every girl's life right now!)
Shehryar Munawar just got engaged pic.twitter.com/ykYRa7uGCs

— MilkSheikh ? (@___sheikhhhh) March 4, 2019
This too!
to all these deepika padukones and mahira khans taking a dig on shehryar munawar's fiance, DO BETTER.

— Anas Tipu (@teepusahab) March 4, 2019
Sheheryaar Munawar is one of the most handsome celebrity, his future wife is talented and educated! It's about time that we as a nation learn to appreciate the person and don't just stick to their beauty. Appearances fade away but it's the inside that counts. We wish the couple all the happiness, wealth and many many babies!
If you have something more to share or add to this story, let us know!