One of the oldest couples in the Pakistani entertainment industry, Hasan Ahmed and Sunita Marshall who deserve may more limelight than they receive as a couple. While Hasan Ahmed has worked in various critically acclaimed dramas for various productions and channels, Sunita Marshall is no less of a talented woman herself. From her acting skills to her walking on the ramp with sheer confidence, Sunita has made her name well in the industry.
Safe to Say, They Are An Extremely Underrated Power Couple
Hasan Ahmed and Sunita Marshall Tied the Knot in 2009
They had both, a Muslim wedding and a Catholic wedding because of the difference in their religious beliefs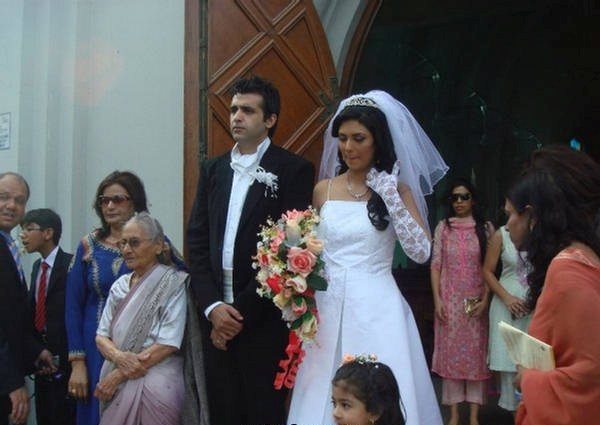 After almost 10 years of marriage, the couple seems to be high on their love and that can be seen by how beautifully they've aged together.
They Just Celebrated Sunita's Birthday In the Simplest Way Possible
There were no grand gestures that we could see, but simply something cute and beautiful, which shows how they desire each other's company more than a party filled with 100s of people.
Aww! <3
They Have Two Children – a Daughter and a Son!
Sunita Remains Fit Nonetheless
Despite their Busy Routines, They Make Sure to Keep Family their First Priority!
"Cuddles"…Aw! <3
Love is young and how beautiful is it to get old with someone you love. They both have great careers in their respective fields and make sure they are there for each other.
Can't wait to see these two working together on-screen again!