Gone are the days when Pakistani morning shows were a source of information and knowledge. Tauseeq Haider, Mustansar Hussain Tarar and Talat Hussain were there to entertain you with thought-provoking debates and discussions. The scenario has been changed now with the emergence of private TV channels. TV channels are running a number of programs without any purpose!
The same thing happened with the morning shows. The channel owners kept the idea of morning show same but they totally changed the concept. For them, the housewives are the real target who love gossips, food, totkas for weight loss and beauty stuff. In the race of TRP, we have lost the essence of good morning shows!
Recently, Sanam Baloch had arranged a three-day beauty contest in her morning show named 'Meri Dulhan Lakhon Main Aik' in which six contestants from Karachi are taking part. A nasty comment by one of the contestant made the judges angry on the second day when makeup artist Wajid Khan swapped up the models to judge the makeup skills of the artists justly.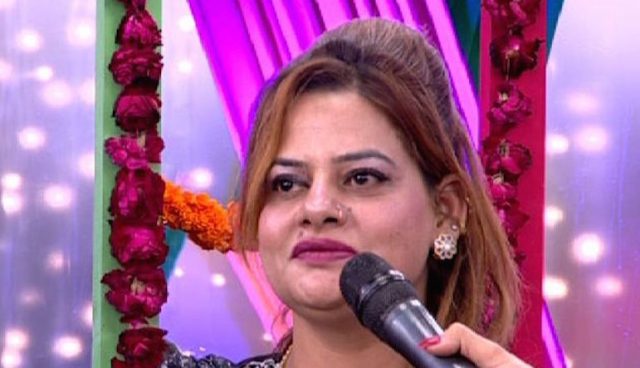 When Sanam Baloch was busy swapping the models, the owner of Ayesha Beauty Parlour Garden's Chandni Chowk, Erum Irfan passed a remark about the model that she is 'old and ugly'. Nadia Hussain, Wajid Khan, and Natasha Ali were standing near her and listened to her disrespectful comment and shut her down! All three judges defended the model and asked the makeup artist that she doesn't have the right to insult anyone on the live TV show.
See The Complete Video Here!
'Apne Chehre Per Bhi To Makeup Kerti Hain Na Aap? You Are Not Too Young, Kya Sirf 17, 18 Saal Ki Larkiyon Ka Makeup Kerti Hain Ap?", Natasha Khan said to the makeup artist. Nadia Khan also said that this competition is about makeup skills, not looks.
Wajid Khan interrupted and restarted the competition but eventually, Erum Irfan's makeup skills didn't inspire the judges and she was eliminated from the contest.
What do you say? Does the attitude of the makeup artist justify this is anyway? Share your thoughts with us in the comments!