On the verge of staying in fashion, many people serve as the epitome of a trending element in the clothing hemisphere. Loaded with massive branding and entering the commercial world, in this time, the fashion industry has taken over a huge space compared to other existing businesses. Merely depending on the target audience, brands try to deliver according to the consumer preference but it doesn't succeed every single time.
UK clothing brand took inspiration from shalwar kameez and launched it without the shalwar as 'boho dresses'!
As the brown clothing culture is completely sideways from what's being peddled in the western designing tactics, recently a clothing website operating in the United Kingdom has steered a chaotic debate on the internet. Using the desi woman apparel, 'shalwar kameez' and launching it as their new arrival of 'vintage boho dresses' minus the shalwar, this UK based online brand sure made digital Asians go crazy. Last year too, Pakistanis lost their sh*t over a shalwar-less collection launched in an event in Lahore.
Also read: Gigi Hadid Wears Shalwar Kameez To Celebrate Eid With Zayn Malik's Family
And here's what an actual 'Boho Dress' looks like!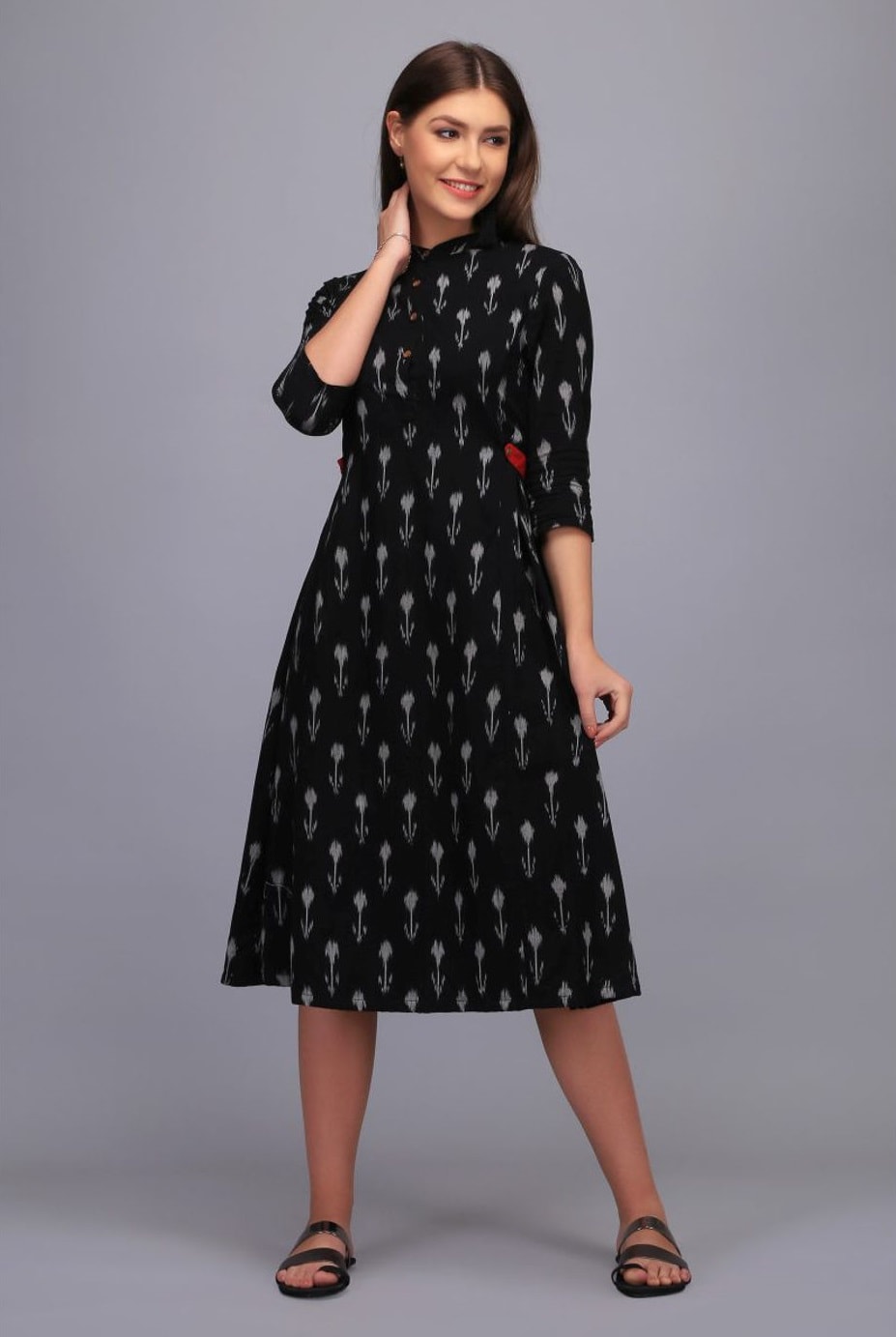 Mainly famous among the Pakistani heritage clothing style, shalwar kameez carries a whole cultural aspect within. The online brand took out the Pakistani stance well, obviously, without the shalwar, making a lot of desi minds uncomfortable. According to sources, the brand belongs to a small town of England called Purfleet and this was their summer release.
'Boho dress' and the hilarious reactions gathered from the internet!
As soon as the pictures came out, social media users were quick to point out the issue, since then the internet is filled with different opinions. Response tweets and brown girls sharing their pictures wearing proper shalwar kameez held the criticism flag high, portraying an accurate picture of from where the so-called 'boho dress' actually originated from.
This girl definitely pointed out a sensitive issue, LOL!
'Ah so that's what happened to all the shalwar kameez that you send off in the charity donation bags…they become recycled into these. And the trousers are sold separately in the next season' 🤣https://t.co/HDkIN1lx7n

— Faima Bakar (@FaimaBakar) September 11, 2019
Where's the shalwar though?
vintage boho dress????? girl u got on a damn kameez with no salwar…… pic.twitter.com/9qJBWfPCMd

— diya (@dxya_d) September 7, 2019
Some major discriminating factor, right here!
One time, I wore my Indian outfit into a grocery store and a man walked all the way down the aisle just to tell me and my mom to "go back to where it's okay to dress like that."
Apparently my culture is "okay", but only when it's on a white body. pic.twitter.com/Iczr5nmWDW

— Tan 🍯 (@tanyamamootil) September 10, 2019
This is insane. Help needed!
lol wtf is this bro? What in the white cultural appropriation trash is this shit? They Literally went to a market or store. Bought a CHILDS shalwar kameez and then rebranded it as their own fashion. And they couldn't even make it look cute.

— laaila 🙂 (@laaila69) September 10, 2019
Is it white manipulating the white propaganda?
First they take our hurdhee milk and call it a golden latté, then they take our ghee and call it lactose free butter and now they take out Punjabi and they remove the pants and call it a boho dress😏😏😏 https://t.co/g82A2g2x6v

— Veradana Maharaj (@Miss_Maharaj14) September 12, 2019
Well, as the humor that the brown race inherits can't be matched with anyone, among the criticism tweets, some girls even shared their outfit pictures on social media. The well-put depiction of hilarity and reacting together sure shed some light on the cultural differences and the uncanny adaptation by the western world. Check out some of the shalwar kameez pictures circulating on the web.
'BoHo dReSs' written right!
Who wants to buy this BoHo dReSs hmu pic.twitter.com/81FskblFdd

— sar star🇧🇩✨ (@5sosAsSnakess) September 10, 2019
The pale face and witty pace. Can you feel it?
Me in my ViNtAgE BoHo DrEsS pic.twitter.com/07kK2T7daD

— sheza (@_shezazafar) September 10, 2019
Apparently, every desi girl has it!
Y'all look I have the same "vintage boho dress" 🙄🙄🙃 https://t.co/eHy1wxcZyh pic.twitter.com/mbEIE0E9vG

— Suki🇳🇵🇺🇸 (@sssilwal) September 9, 2019
Yeah! You got them!
Vintage boho dress pic.twitter.com/KYdN838o7l

— kellydidi (@kelluuxxx) September 9, 2019
Check out: Diplo Makes It To GQ In Shalwar Kameez!
'Boho dress' that is short for 'bohemian dress' calls back to the hip hop legacy behind, mostly worn among the white race. Looking deep into the trends that are actually in fashion these days, it makes many wonder about the future the clothing industry holds. In this time, one can expect anything from torn outfits to diverse changes in different cultural clothing and blend it into fashionable stances.
What do you think of the dress? Let us know in the comments section below!