3 days past the Aurat March and we continue seeing people being bothered by a few placards which did not fit their narrative or agenda. The Aurat March of this year was bigger and better. The march not only took place in Lahore like last time but was also observed in Karachi, Islamabad and Hunza. Women and men from different walks of life came to speak about their concerns and it all seemed pretty beautiful.
However, no movement is easy for a society to accept and the movement for the rights of women is going through the same. The aftermath of the Aurat march includes various men and women commenting disgracefully on those individuals who participated in the march and it will continue.
Among the people commenting Aurat March includes PTI politician and "Islamic scholar" Aamir Liaquat.
On various occasions, we have seen Aamir Liaquat in true form; especially in recent times when he was speaking against his first wife. The man who was allegedly accused of cheating during his wife marriage shares his two cents on the Aurat March and oh boy, it sounds super intense.
Aamir Liaquat Wants Imran Khan to Investigate the Agenda of Aurat March!
I mean, do you hear this guy? There are possible chances of the country going against war with India, the economy of the country is collapsing but Aamir Liaquat, an elected politician wants Imran Khan to investigate the funding and the agenda of Aurat March?
Mtlab Imran Khan aapka personal secretary hai?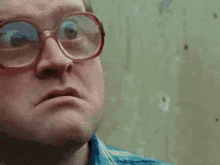 Also, According to him, This Was Not a March for Women But Was a "Hate March"
Aamir Liaquat wrote the following caption:
It was a March against women in Pakistan, it was a March against about the real issues women face in Pakistan, itvwas a #HateMarch
Here's the video we are talking about:
It was a March against women in Pakistan, it was a March against about the real issues women face in Pakistan, itvwas a #HateMarchhttps://t.co/t6xr6p743U pic.twitter.com/iWWWFtnfqF

— Aamir Liaquat Husain (@AamirLiaquat) March 9, 2019
And Look at Some of the Comments By People:
LOL
Aap wohi azeem aadmi hen na jo TV morning shows pe apni biwi aur beti ki izzat uchaalte huey paaye gaye the?

— Sana (Iqbal) Adnan (@sanarites) March 10, 2019
Kinda Disgusting Now, Isn't It?
Can't wait to tell everyone who has been h8ing on aurat march that they are on the same side as aamir liaquat ???????

— Aaisha Salman (@AaishaSalman) March 10, 2019
HAHA
Amir Liaquat in an attempt to be relevant again.
This is the man who married another woman while his first wife + children were protesting on internet about their pain. Sure man you're the one who can teach us. https://t.co/T6tMQfNd0Q

— Tooba Syed (@Tooba_Sd) March 10, 2019
OOPS HAHA!
Let us all start a dam fund for collecting funds to send Amir Liaquat away. Permanently. Across the border and into the sea.

— desi babushka ? (@pashminakhan) March 10, 2019
Obviously, his video made no sense whatsoever. Neither men nor women can change what's given to us in terms of performing prayers, Hajj and other Islamic activities. However, when will the men of this society start talking about the basic women rights even Islam gives us? The share in property, the liberty of doing marriage of one's own will and the freedom to study, why can't these men like Aamir Liaquat, the protector of women, talk about that?