Sushant Singh Rajput was a very well-known rising Bollywood actor. He was loved by all in India as well as Pakistan. Hence, why the news of him, taking his own life, left everybody in shock and heartbroken. Celebrities from both sides of the border in India and Pakistan are still grieving the loss of this inspiring and talented icon.
As time passes by, the investigation has brought quite disturbing and insightful aspects of the case, and we hope Mumbai police can get to the bottom of what actually happened. However, the star is gone, and all we can do is, pray for his soul to rest in eternal peace. The minute the news broke, many stars from Pakistan also sent their condolences and grievances. It was truly tragic news and now we see many remembering Sushant Singh Rajput in the little memories they had with him.
Ali Zafar shares old picture with Sushant Singh
Pakistani singer Ali Zafar was also heartbroken when he heard about the devastating news. He took to Instagram to mention the loss of a humble person, who he believes truly defines Sushant Singh Rajput's personality.
Not only this, but Ali Zafar also stated that it is depressing to learn that Sushant Singh was confined to breathe his last breath because of depression. Recently, he posted a picture that shows Ali Zafar and Sushant Singh Rajput with a couple of friends smiling and hanging about.  What made our heart overwhelm was the caption that Ali Zafar gave the picture.
" Thank you for sharing this Shabinaa. I remember this night vividly. He was one of the warmest and nicest people I had met in the industry. So full of life and always smiling. Still can't get over it".
By and by, the singer was all praises for the recently departed soul. And we couldn't agree with him more. It is not only saddening but actually a bit inspiring to see how a humble and beautiful soul is remembered.
We will always remember you Sushant Singh Rajput
Ali Zafar is always seen engaging with Bollywood stars and using his groundbreaking vocals to win hearts from both sides of the border. He is a loving and humble person who has also worked with many Bollywood actors. Him praising Sushant Singh Rajput by tributing him in such a sweet manner is evidently beautiful.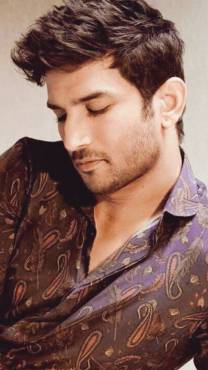 Sushant Singh Rajput was more than just an actor, he was a lively and jolly person and will always be remembered for his adoration and down-to-earth nature. If anything you were amazing Sushant Singh, no matter what the Bollywood mafia said, you were a tremendous performer and we will always remember you for it.
What do you think of the story? Tell us in the comments section below.