Disclaimer*: The articles shared under 'Your Voice' section are sent to us by contributors and we neither confirm nor deny the authenticity of any facts stated below. Parhlo PInk will not be liable for any false, inaccurate, inappropriate or incomplete information presented on the website. Read our disclaimer.
The politics that everyone suffers from, everyone experience but yet no one talks about is called 'Family Politics'. This kind of politics has its due share in everyone's life but no one speaks on it publicly due to fear of being ridiculed and a threat of family break up. There are 3 main actors "Mother-in-Law", "Daughter-in-Law", "Sister-in-Law" whereas there are 2 supporting actors "Husband" and "Father-in-Law".
I would start the story with the background of how the family system in our part of the world is being manipulated by a few individuals throughout the life. I was born and raised in a middle-class family and just like any other middle-class family, my father was responsible for the earnings and mother was responsible for the home chores. We have been raised well but as we kept on gaining consciousness, we kept on listening tales that shaped my mind towards the majority of our family members.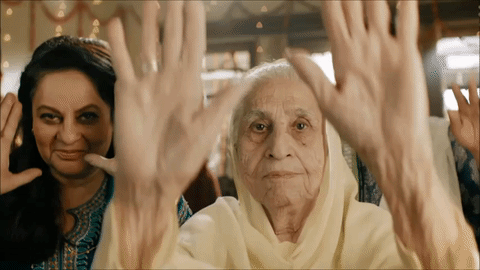 As usual "Phuppos" and "Chachus" were the villains who ensured that our family suffers the life of pain and agony, whereas father was the helping hand for the villains instead of mother, however "Mamus", "Khalas" and "Grandparents" were the saviors for us and the mother. After continuous brainwashing, the roots of hatred and avoidance towards paternal side became stronger and I started getting away from my relatives as well as my father. The way tales were being fabricated, it always looked like our mother fought a war of independence against East India Company.
Now, as I grew and then actually experienced how my father misbehaved with my mother a few times, the tales of childhood become firm that the villain in our father hasn't died and he cannot be a good man. He is the one who is after our savior called mother. This situation kept repeating. Neither had I tried to independently verify the tales nor did anyone tell us the reality.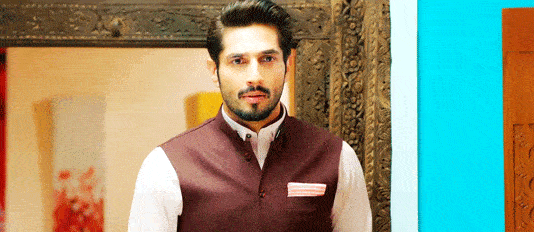 Then came the matters of the wedding. And the mother's side was strong here too;  I didn't have a good repute on the paternal side. Anyway, I wasn't in the favor of marrying there. I, however, tried to avoid the topic as much as I could just like the one who has narrated his tale in "I am happy being single, don't force me to mingle", but ultimately, I had to give up at the age of 30 years.
After countless rejections and getting rejected countless times, the dream girl was found in my Mamu's home and Nikah was fixed. However, till my wedding, I had a firm belief that my mother won't be like other mothers-in-law but things started to change quickly. I was in favor of a simple wedding and parents weren't. They had to fight against both to come to my terms and then the usual dowry matters.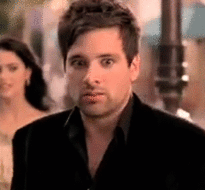 There were still demands from our side, however, we always said that we don't want dowry. Anyway, things moved and I got married and for the first few days, I didn't notice anything. The thoughts in my mind were that this is amazing as my wife and mother are gelling in. But then, things started taking a U-turn.
I am unable to understand the fact that our mothers want their sons-in-law to be wife's slaves but when 1% of that same is being done by their sons. I, however, tried to maintain a balance between the triangle of wife, mother, and sister. Taking sister along with us whenever we went out, bringing gifts etc. without considering in my conscious that my wife would be feeling bad. But then, gradually, things started to come to the surface.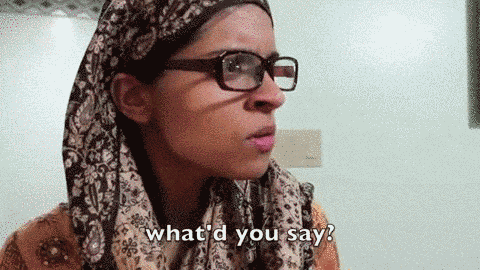 Usual taunts in the family on "Daal Roti", "on what's being eaten and what's not", "on why this 0.5-inch area isn't clean", "on I didn't do things this way", and the usual taunts of "Nand". This all happened in my absence and as soon as I reach home, the love being showered by my mother and sister for my wife was matchless. I didn't have the slightest of the idea what was going on until my wife told me. However, even then, I didn't believe her and thought she must have some confusion.
But gradually, things started to get clear and all I can understand was that parents, especially mother, started to think that I wasn't theirs anymore, sister thought that I wasn't that brother that I was before marriage, wife thought that I gave more importance to other members – and in trying to balance out all of them, I started to lose my emotional and physical balance. The sad reality is that no one is ready to accommodate the other. My father and I, being the silent spectators were watching all of this, silently. Neither I can take any side nor he and the life is getting pissed.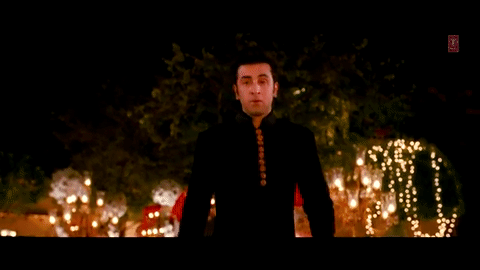 I, certainly cannot figure out what went wrong or where I was wrong but I have come to a conclusion that in our society, no matter how literate you are, the reality is, that women are the biggest enemy of women and won't accept other women in any role. We, the males are always portrayed as the cruel, barbaric individuals but no one peeps inside us to understand what is going on.
We balance out everyone including the mother, father, sister, brother, children, wife, in-laws, friends, colleagues, boss and yet we lose because we don't have a place in the women-dominated family politics system. The mother-daughter nexus is so strong that everything that gets done by the daughter has absolute immunity and that same thing is a crime if gets done by the daughter-in-law and vice versa.
I sincerely hope that we come out of these petty matters and start taking serious matters seriously only.
Best Regards,
A disgruntled husband, son, and brother