We still cannot believe this. Here's what happened. Anoushey Ashraf missed a call from a friend. Not a big deal right as we all miss calls from friends and family and then call back when we get to learn about it. But wait. Anoushey Ashraf did not miss any usual call, she missed facetime call from Engin Altan Duzyatan aka Ertugrul himself from Turkey.
"Best surprise and Eid gift ever by my friend Murat! When you miss a Facetime call with the handsome and Uber talented Ertugrul AKA Engin Altan Duzyatan because you're meditating and your phones on silent… Next time indeed."
"Been watching the series and loving it so far, good job you guys! Made me smile this somber Eid… Sending love and Eid greetings to Turkey."
Anoushey added, "Still wondering how I missed that call while you heroes were hanging out… next FaceTime call from Hayme Hatun and Noyan!"
Oh! Anoushey… We feel for you.
Dirilis Ertugrul Ghazi is gaining a lot of traction in Pakistan after Prime Minister Imran Khan urges the nation to watch it last Ramadan. Surprisingly, this is also the only show that portrays Islamic history. Never in Pakistan has a show been so loved and adored.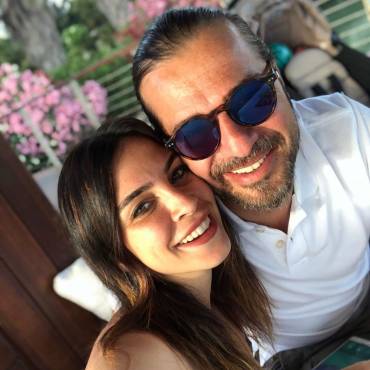 The dashing Engin Altan Duzyatan soon became famous in Pakistan for his role as Ertugrul. Besides, his acting career, he has a quite colorful lifestyle and Pakistanis are just in love with him. The Turkish actor also recently sent Eid greetings for his fans in Pakistan.
What do you think of the story? Let us know in the comments section below!