Anoushey Ashraf, a Pakistani VJ, and actress, recently posted a TikTok video of herself doing a dance challenge. However, it appeared to be unpalatable to some idle and insecure Pakistani men who spend hours on the internet giving unsolicited advice to women on morality. The VJ did not remain silent, nonetheless, and gave a befitting response!
It is an old habit of some holier than thou Pakistani men to moral police female celebrities for their lifestyle choices. Ashraf shared the dance challenge on her Instagram, in which she can be seen performing the moves to a hip-hop song in New York City.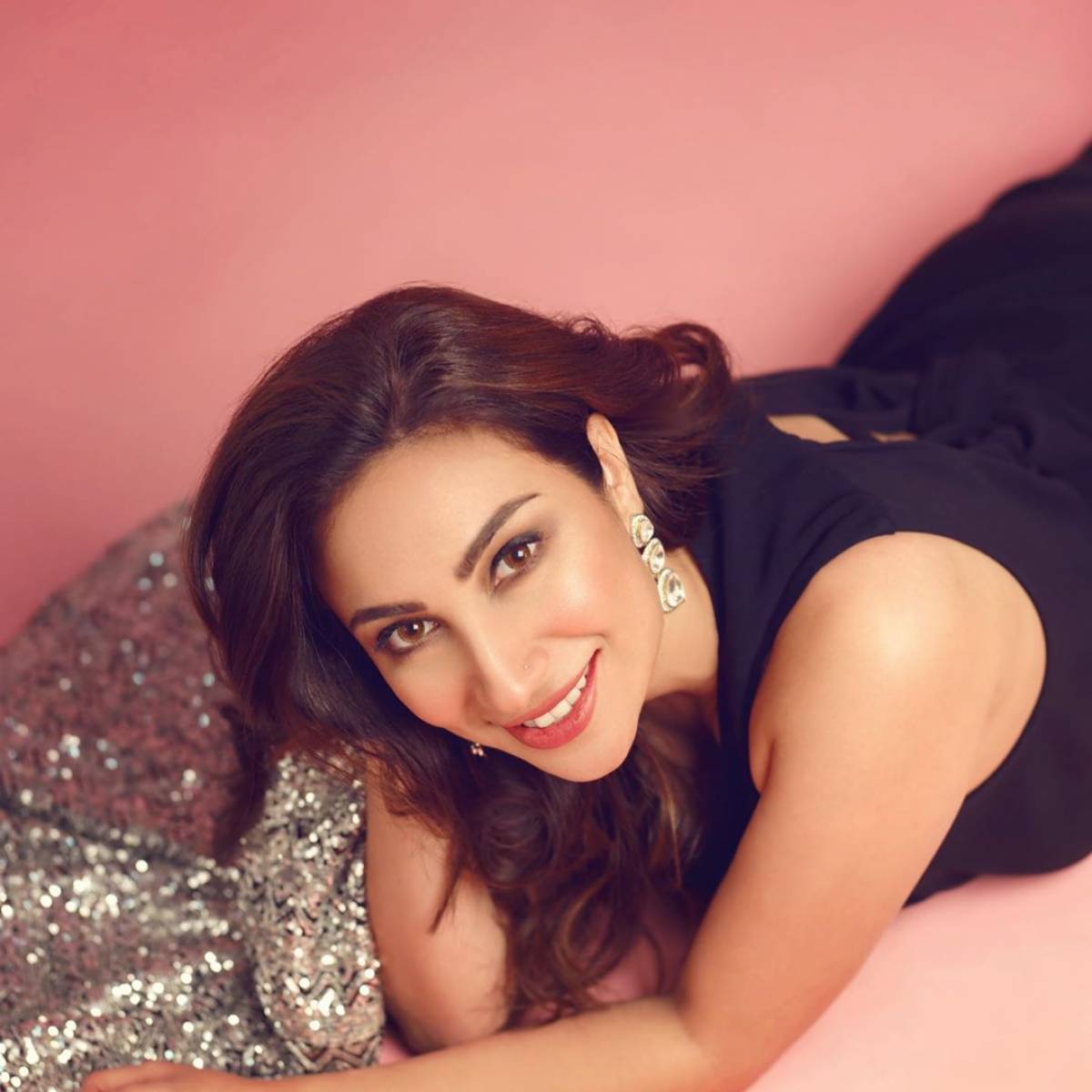 Despite the admiration and awe she received from her fans, many internet users criticized her dance video and posted bullying remarks.
Check out the dance video!
Having none of it, the renowned VJ took it to Instagram to give a befitting response to the trolls!
"I mostly got love for my dance video but some men were so upset by me living on 'my' terms it was ridiculous. They called it a mujra, not our culture and they willingly abused me, sent me threats, and called my family names," wrote Ashraf.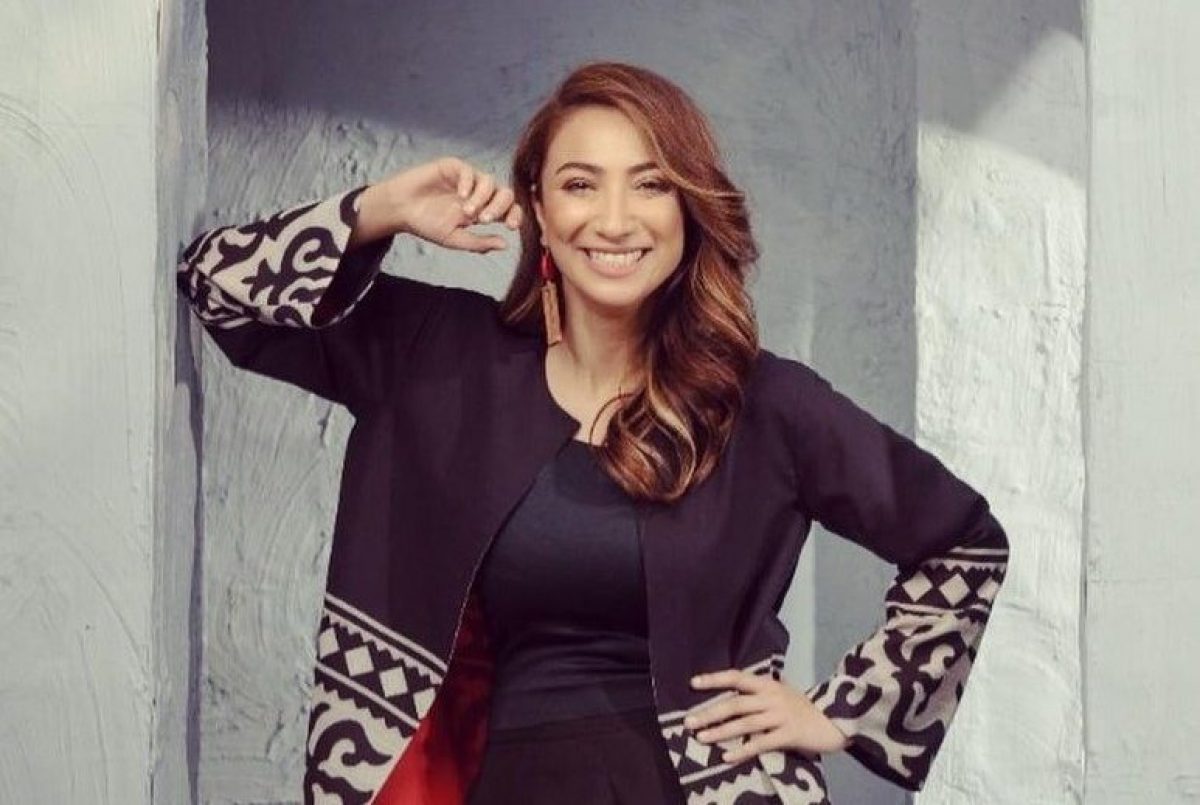 "For one video, which according to their standard is not 'our' values. Well, lemme tell you one thing. You're right. My values are nothing like yours thankfully," she added. "I'm not a hater, like you. I don't get sick ideas when I see women, children, and animals dancing and playing on the streets. I don't get offended by the length of their shalwar and sleeves and I don't use it as an excuse to harm another living being."
'You are the problem' – Anoushey Ashraf claps back!
"So for 'most' men out there, let me remind you that YOU are the problem," emphasized the VJ. "Check yourself before you wreck yourself. You give your entire gender a bad name. Meanwhile, the next dance video is coming up soon!"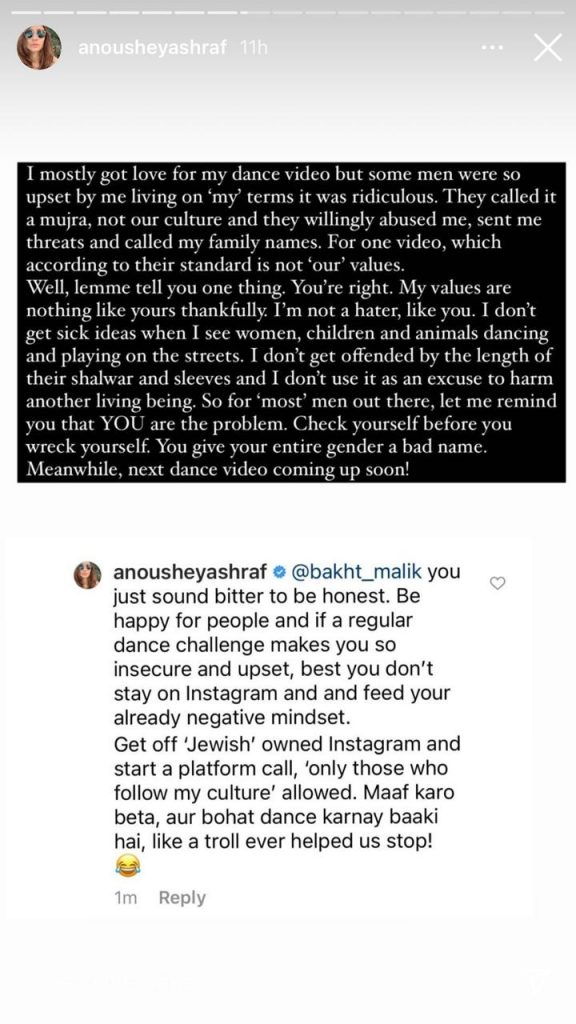 Ashraf is known to be outspoken. Last month, the popular host shared how a social media man harassed her online by sending her indecent DMs. While naming and shaming the harasser, the renowned artist posted the indecent message alongside the user's profile.
Moreover, she went on to share some indecent messages she received in her DMs by a man. It emerged that while several women lent support, others revealed their own experiences of being harassed online. As she shared screenshots, the 38-year-old explained why she decided to name and shame the harasser rather than ignore it as she normally does.
Last week she urged her followers to treat the sacrificial animals with compassion and love this Eid-ul-Adha.
What do you think of this story? Let us know in the comments section below.