Anoushey Ashraf, an actress, and VJ, is known for being pretty open on social media. She often posts about her pets, work, and political views on Instagram. She recently shared a piece of advice for those in a toxic relationship.
Recently, the popular television host posted a famous 'ask me anything' question to her Instagram story, which allowed other users to communicate with her by sending her questions for her to answer publicly.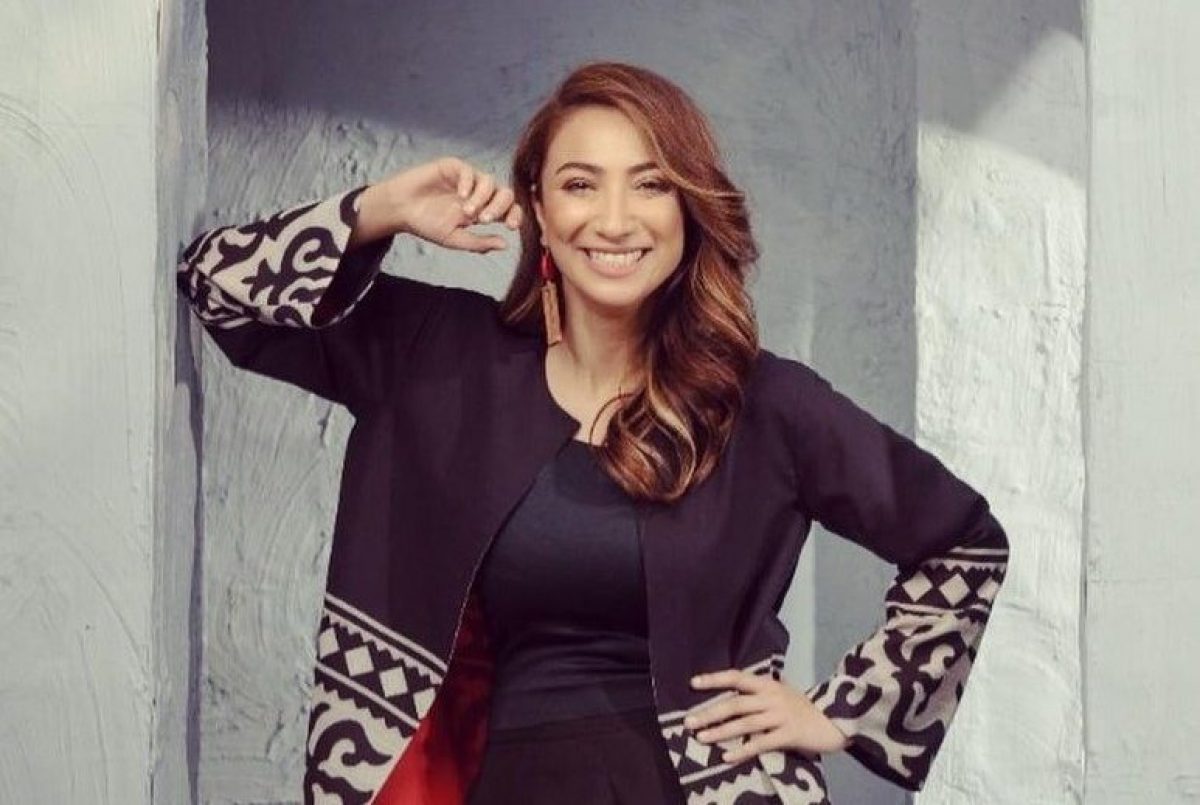 The questions covered a broad range of topics, such as Anoushey's religious beliefs and marriage. Ashraf also offered advice to those who feel stuck in a toxic relationship and find moving on challenging.
"How to break a toxic engagement?" a follower asked Anoushey in an Instagram Q&A session. "I'm really attached to the guy."  To this, the popular host responded. "Always take space from a situation if it's draining you. If this is toxic, take some time off (seriously) and reconsider three months after."
For a better understanding of the situation, the 38-year-old advised her follower to seek therapy. In addition, she said existing toxicity will worsen as time passes. She recommended couples therapy as the "last resort".
"If he's ready to work on it as much as you, start from a neutral ground," she further added.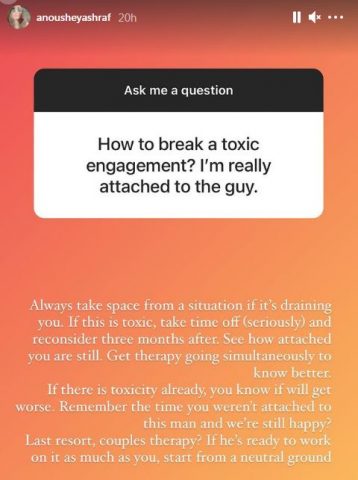 Ashraf had another question about whether or not a man who has been found to be engaged will be a loyal husband. "Don't know about him but why exactly do you want to stay with such a man?" the VJ wondered.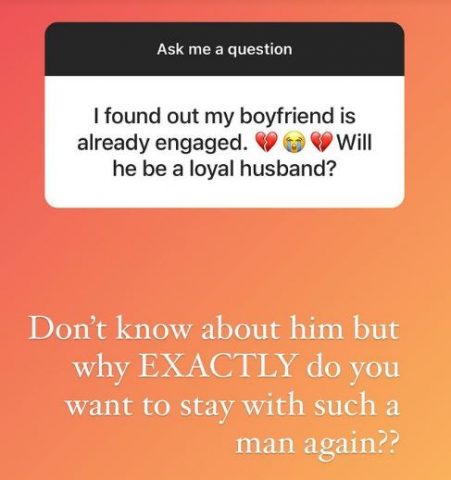 Anoushey Ashraf answers more questions
When asked about her current relationship status, Anoushey posted a picture with her adorable little dog, writing, "All committed to this dog since the last one year." She adopted the pup in Chitral last year and detailed her experience in a post on the anniversary of the pup's adoption. "It was love at first sight," she had written in the caption.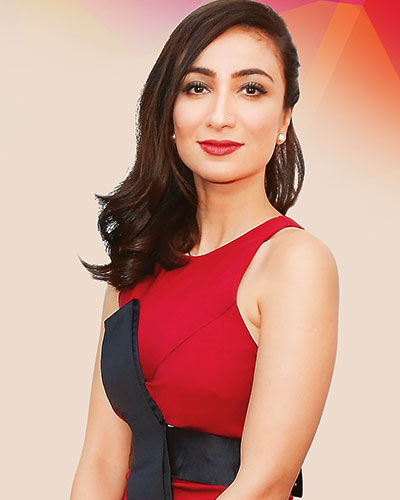 When a fan asked her to marry them, Anoushey responded by talking about matchmaker Mrs. Khan, Pakistan's famous rishta aunty. Mrs. Khan actually told her that she was "too independent" and would be unable to find a partner in the country. She wrote, "Mrs. Khan! I hope you're reading these messages."
"I mean, it's 2021, I'm okay if I have to go to work and my husband wants to sit at home and write a book!  It isn't his job to constantly provide. We're gonna be a team with dreams and we'll navigate through it on our own terms," she continued. Addressing the user who asked the question, Anoushey wrote, "Do you still want to marry me? Hahaha, sorry for the rant!" As for the ideal partner is concerned, Anoushey said, "It just has to feel right. Everything else comes second."
Earlier this month, Ashraf shared how a social media man harassed her online by sending her indecent DMs.
What do you think of this story? Let us know in the comments section below.