The love of Pakistani people for its Turkish sweetheart Esra Bilgic is increasing day by day. The Turkish actress is playing the lead role of Halime Sultan in Dirilis: Ertugrul being aired in Pakistan. Not only Pakistanis admire her acting skills, but they also almost worship her for her beauty. Pakistani actress Ayesha Omar has also joined the bandwagon now.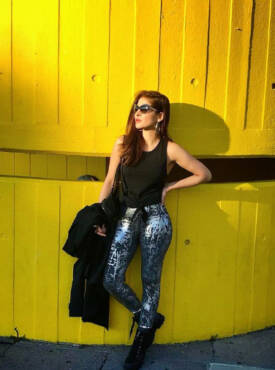 The Bulbuly actress has been recently praising Esra. She has also welcomed her in the Pakistani entertainment industry with open arms. When other Pakistani actors and actresses are not happy with Esra's mounting popularity in the country, Ayesha is looking forward to a lasting friendship with the Turkish actress.
Friendship? To everyone's surprise, Esra is following only 287 people and Ayesha Omar is one of them. Yes, the Turkish actress is following singer-actress Ayesha on Instagram.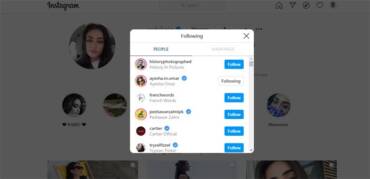 The Turkish actress is followed by 3.8 million people. Esra must have noticed the immense love Ayesha was
sending her way from Pakistan.
It may be noted here that Ayesha was also the first Pakistani celebrity to send love to Esra. She was eagerly waiting for her to visit Pakistan.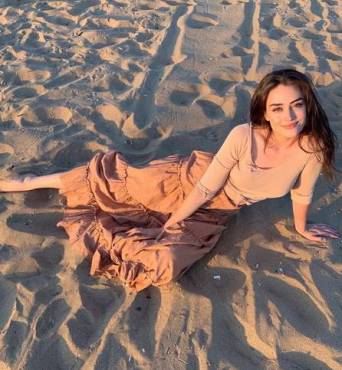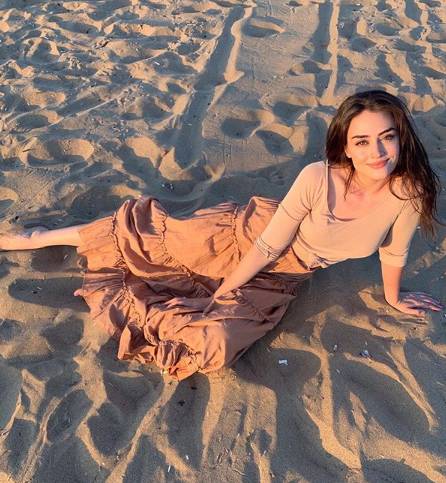 In her first-ever interview with a Pakistani magazine recently, Esra had expressed her desire to tour the country.
She also shared her cover photo taken for the magazine on Instagram. Ayesha shared the same cover photo of Esra on her Instagram story and wrote, "Hello Halime, we love you."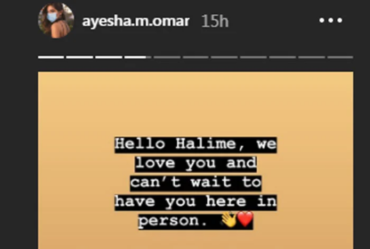 She further said with a heart emoji, "And can't wait to have you here in person."
Once, Esra started following Ayesha on Instagram, the Pakistani actress happily shared the news with her fans in a story.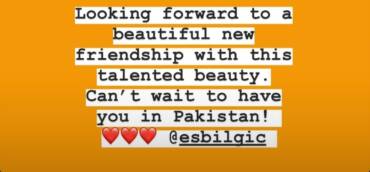 Pakistani Celebs Don't Approve Esra As The Brand Ambassador For Q-Mobile
Esra was recently made an official brand ambassador for a Pakistani mobile phone brand Q-Mobile. Pakistani fans are excited but many Pakistani celebrities are not too happy with the news. Yassir Hussain, Aiman Khan, and Manal Kahan didn't like it when she was made the brand ambassador for Q-Mobile.
Earlier too, many Pakistani actors showed their resistance over airing Turkish drama series Ertugrul in Pakistan.
What do you think of this story? Let us know in the comments section below.