True love flourishing in the time of pandemic is the most beautiful thing we have been seeing during the ongoing difficult time. Where there is panic, depression, and negativity around, this beautiful love story of a Pakistani couple will surely give you a new direction to think.
Everyone dreams to have a big fat wedding, where they can enjoy all the festivities with their loved ones (and show off too). Girls mostly think about their big day all the time. However, we must say that societal pressure majorly forces the people towards lavish weddings. Social media has also failed to teach the nation the difference between right and wrong. Not everyone can afford high-end weddings.
And yet, we have educated trendsetters like Dr. Hafsa and Dr. Salman who recently got married in a simple wedding with no guests at all. The bride, Dr. Hafsa while speaking to Parhlo, also shared more details about her union and we are in awe!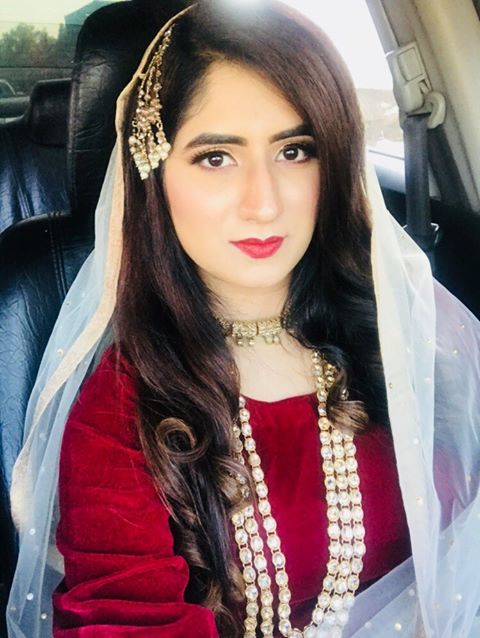 "All arrangements were done for wedding events. Dress orders placed, halls booked, photographer, salon bookings were made, then lockdown happened. First, we were not sure about the wedding then just three days before the already final date (April 18, 2020) we planned to have a simple get together at home and rukhsati," Dr. Hafsa said in her Facebook post.
"Just my husband and his parents came (not even his siblings as it was a peak of lockdown and traveling of more people was also banned inter district). We had lunch and I came to my in-laws. This is how simple it was," she added.
There were no new clothes, heavy jewelry, photography, or bridal makeup. Dr. Hafsa always wanted a simple wedding and she got what she always dreamt of.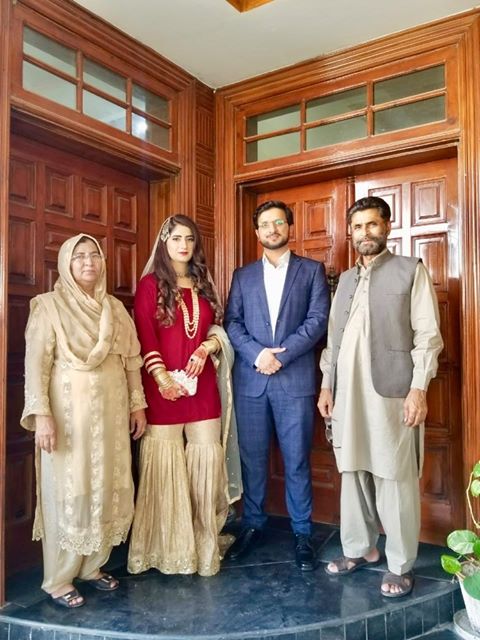 Her parents and in-laws supported the simple wedding formula and like every other parent, they wished them a happy married life.
"It's not always us but the destiny that plans our next moves. Considering our children's wishes we decided to plan things in the simplest ways. After all, this is what our religion teaches us too. We wish them a lifetime of love and happiness," the parents of Dr. Hafsa told Parhlo while talking about their daughter's rukhsati.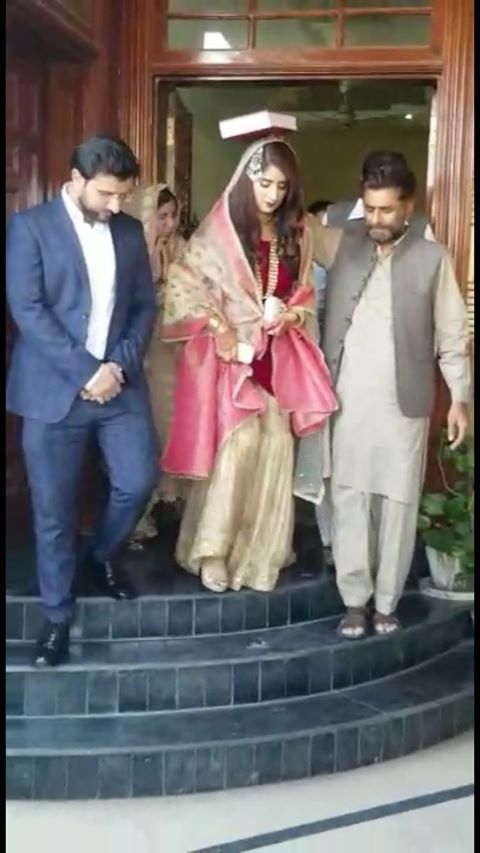 The couple is now happily married and enjoying their honeymoon period in quarantine. We also wish the couple a very happy new beginning and a lot of love for their future.
We have seen many simple lockdown weddings in the past few months. Another lovesick couple Fatima Imam and Ali Zaid were busy prepping for their wedding to take place in March when the unforgiving COVID-19 hit the country. They too had a simple yet beautiful wedding, with no guests and extravagant wedding functions.
Recently, actors Hina Altaf and Agha Ali and Shahroz Sabzwari and Sadaf Kanwal also got married during intimate weddings amid the virus crisis.
What do you think about the story? Tell us in the comment section below.