Pakistani celebrities are surely giving the public a lot of gossips and entertaining news. Not only are we hooked on their dramas and films. But the juicy tidbits of their real-life are also something that makes our toes curl. From gas-lighting to ghosting, to critiquing each other. Another fragment of their lifestyle that we swoon over is their good-nature and of course, 'love'.
Budding romance or rumors?
This year surely started with glamorous destination weddings to love budding in the year. But what is having us excited is to notice that there might be blooming romance between beautiful Ramsha Khan and Pakistani heartthrob Bilal Abbas Khan. Yes, that's right! The two have been a bit too close since their film 'Thora Jee Le' got released in 2017. The movie was truly aspiring and made one think about self-discovery and growth.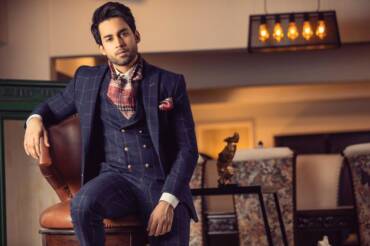 Moreover, the reason why we think that these two stars might be in a relationship is because of the weird hints they keep sharing. Recently, during a Q/A session with fans, Bilal Abbas Khan was asked if he would date her? To which the handsome Bilal Abbas Khan gave a boyish grin. He laughed it off by saying:
"Oh, that ship has sailed".
Hints and clues about their relationship
Now it maybe just a way to kindly decline, or is there more to the story? What if that was a hint? Let's be honest many of you girls out there are hoping it's not.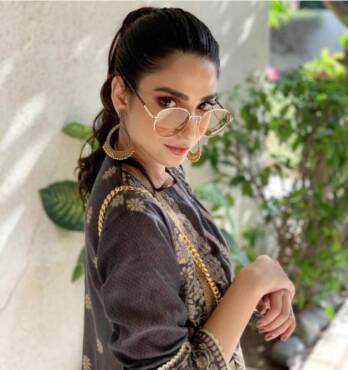 Ramsha Khan is also spotted at Bilal Abbas's house often. She is also on good terms with his mom and sister. Funnily, she even shared a picture with Bilal Abbas Khan captioning it:
"Because I envy his lashes".
Trust us, there are many that are envying Ramsha Khan at the very moment. The story gets more raunchy when you realize that Ramsha Khan is also on good terms with Bilal's mother. She also keeps posting on Ramsha Khan's posts here and then.
Although the rumors about the two of these sweethearts dating are going viral, there has been no such confirmation about it from either Ramsha or Bilal Abbas Khan either. Even though some people commented on the matter, and proved that these are just mere rumors and that Bilal and Ramsha Khan are just good friends. This is even confirmed by Bilal Abbas's mother.
Moreover, Bilal's mother and sister both have confirmed that Bilal Abbas Khan is in no way ready to commit as yet. Moreover, the ship has sailed comment is just Bilal Abbas Khan being Bilal Abbas Khan in his own joking way. For now, all we can know is that, its just a rumor and that Ramsha Khan is just a good friend of Bilal Abbas's sister, or is she?
What do you think of the story? Tell us in the comments section below.